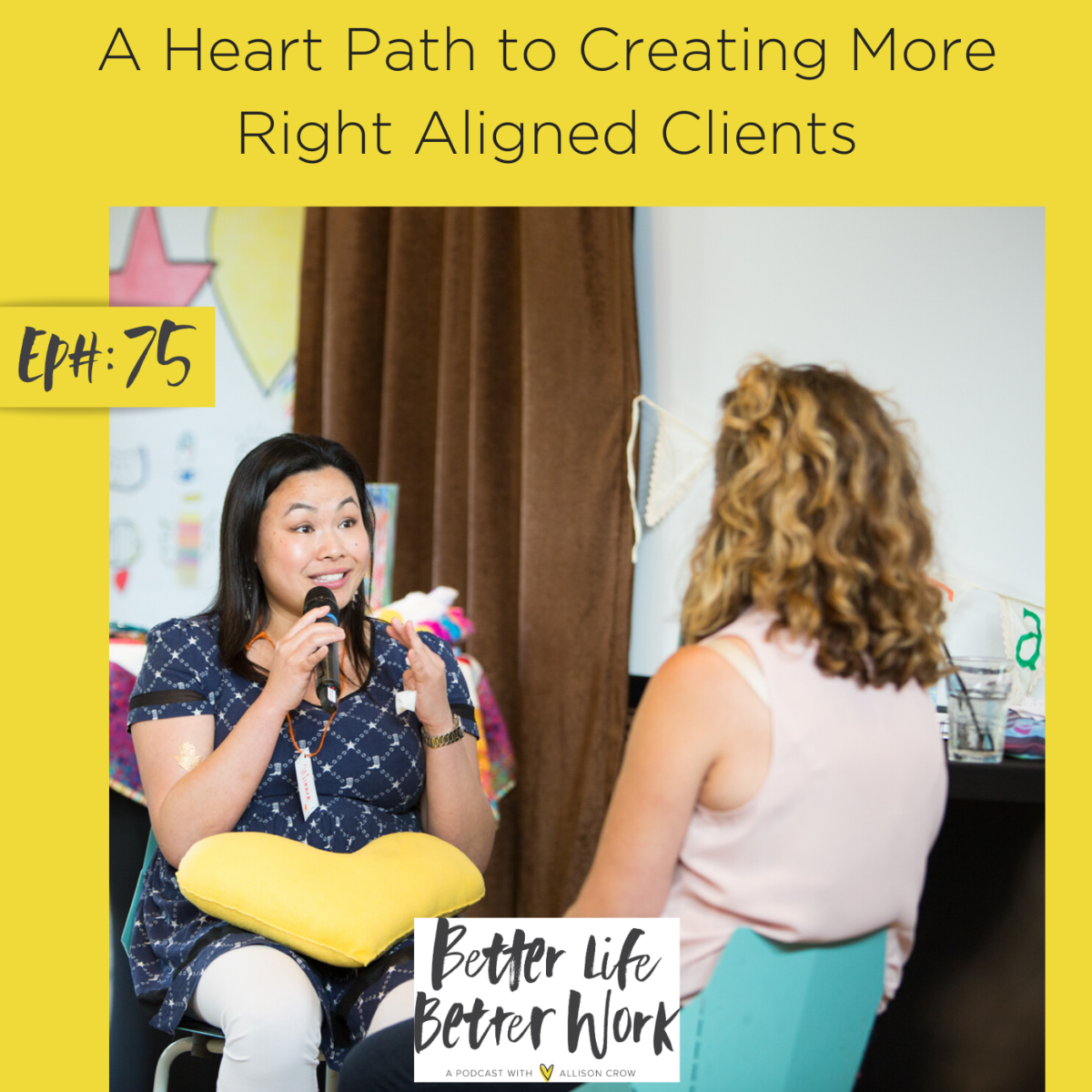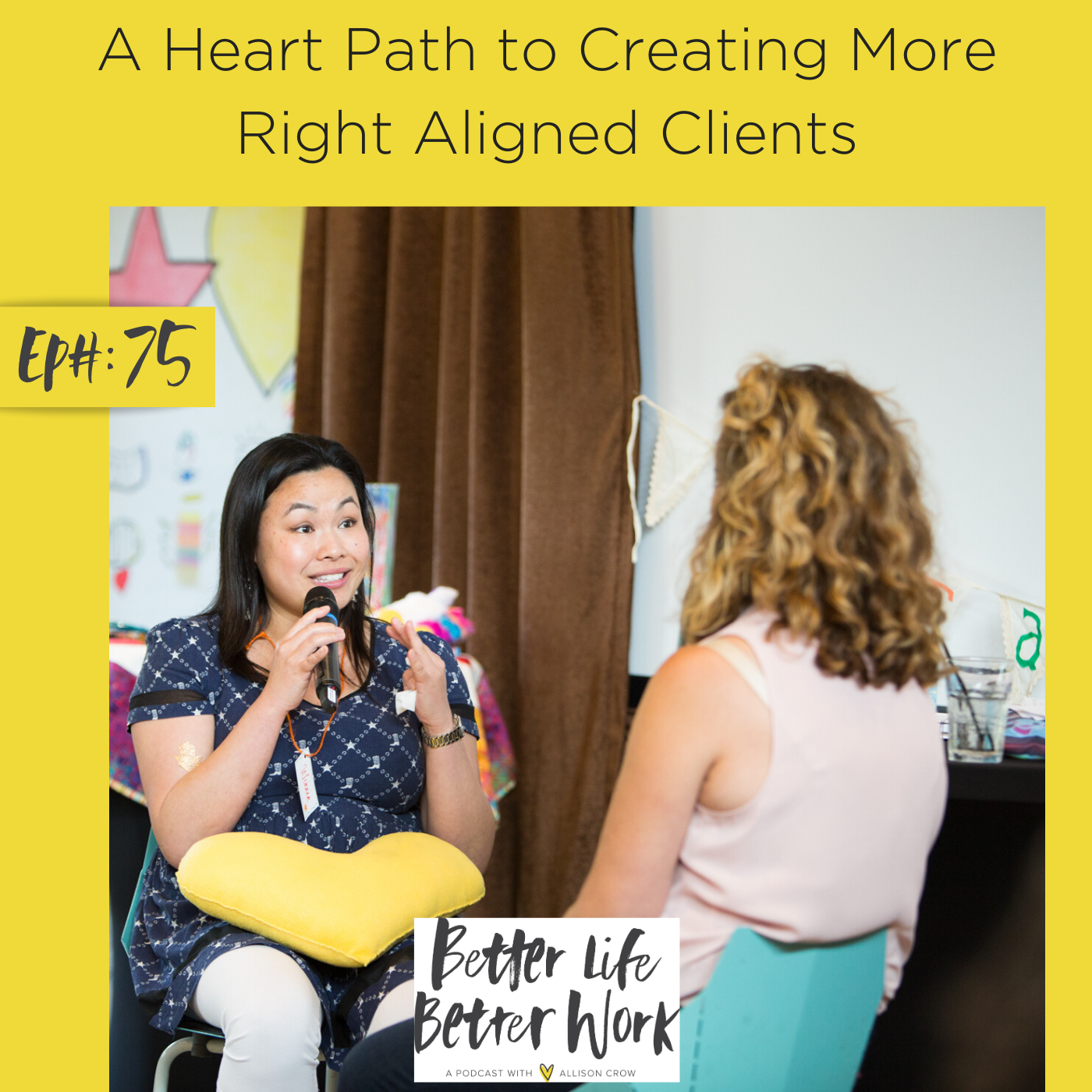 Are you bumping into any of these problems my clients have?:
You don't like to be consistent. Sure, you want to be, but it's exhausting. It's fun to show up when it's fun, and it's definitely not fun when not.
You have some fear around growing and getting better and what demands success will have on you.
If so, I want to share something I am formulating with you.
This is something simple you might not have thought about to help with these problems.
It's a path that helps you map out your offerings and get aligned and I'm sharing the whole thing on the podcast now.
Plus, I am giving you a super-secret tip at the end of describing the path.
So take a listen and if this path is something you think you can use to help you as well I'd love to know, head on over to Instagram or Facebook to tell me!
Love,
Your favorite life coach
💛Allison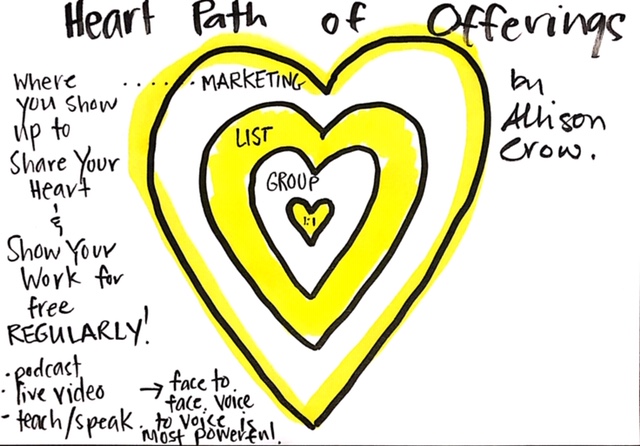 ---
PS- The waitlist for Soul-Full Success is open! If you are loving what you are hearing and learning on the podcast and want in on being a Soulie, I invite you to join the waitlist for Soul-Full Success. This is my live coaching membership group where you have unlimited access to me and our amazing Soulies for all you need from the mystic to the logistic. If this sounds like something you are interested in, join the waitlist at https://soulfullsuccess.live/purchase-life/
Podcast: Play in new window | Download
Subscribe: Google Podcasts | Stitcher | Email | RSS | More