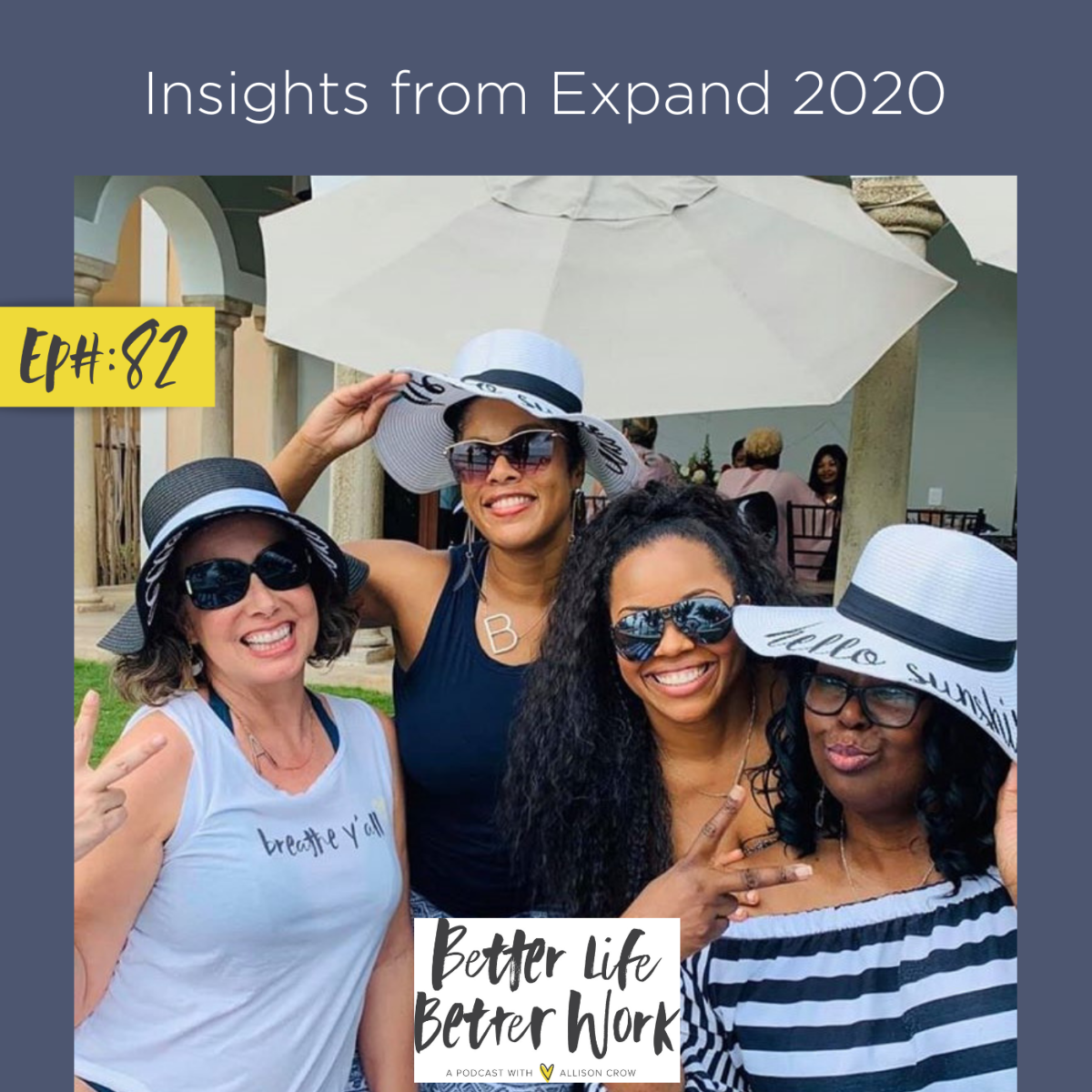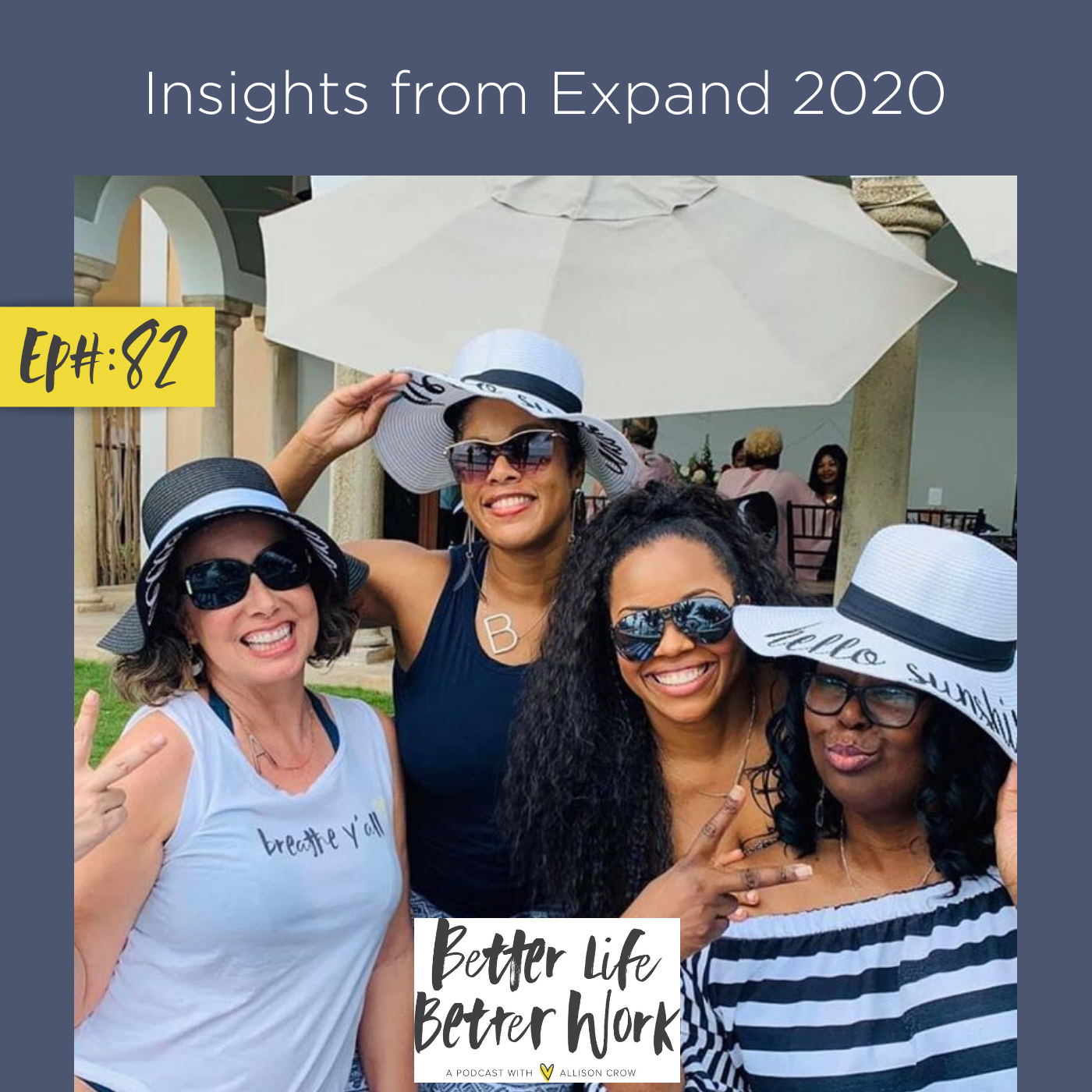 I am just back from Expand 2020 in Puerto Venturas, Mexico and do I have some insights and takeaways to share with you from this experience.
Last year I attended this event and came back on fire. This year…I came back with a sober mind from taking my heart to the depths.
But there is still some good stuff in all I'm sharing. On today's episode, I'm going through my journal and insights from the event with you.
And I want to caveat this episode with the reminder that no insight can replace the experience of being in the room.
I want to emphasize for those of us behind computers: get out from behind your computer and make the investments, be in the room, have the experience.
This is the only way you can see what insights these events will bring to you.
I hope you enjoy hearing my experience, straight from my journal, and it opens something for you if you've been on the fence about attending an event in real life yourself.
And as always, I'd love to hear what you think and if you are attending any events (including mine! Camp Star Heart in April- link below), head on over to Instagram or Facebook to share with me!
---
PS- Camp Star Heart 2020 early decider pricing is still available! Camp Star Heart is like a summer camp/retreat for grown-ass women who love to take a weekend away to REMEMBER who they really are – because they know this investment of time, energy, and money – will permeate the rest of their lives and work. Our theme this year is Both/And, learn more about what all is included and get early decider pricing at https://allisoncrow.com/camp-star-heart-2020/
Podcast: Play in new window | Download
Subscribe: Google Podcasts | Stitcher | Email | RSS | More