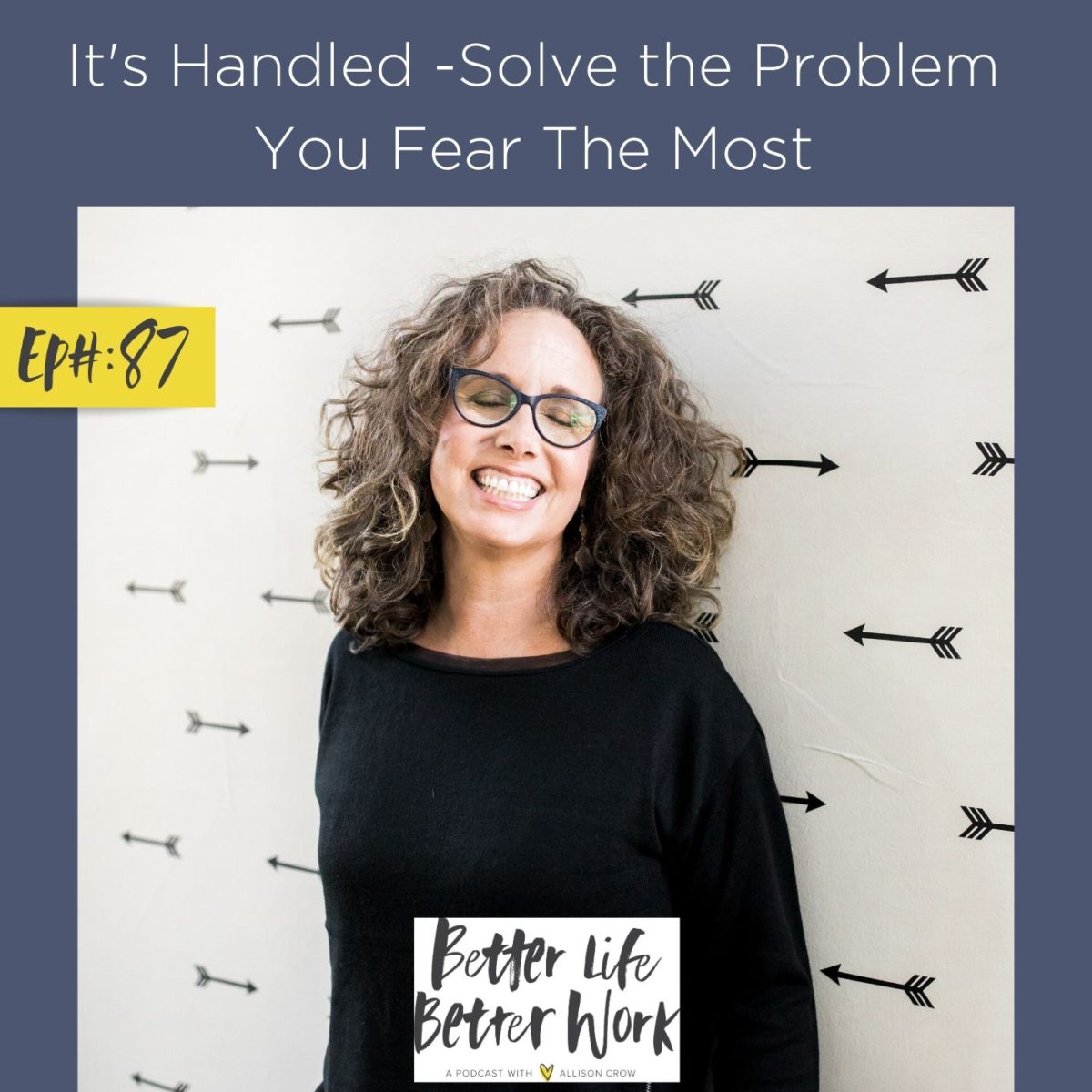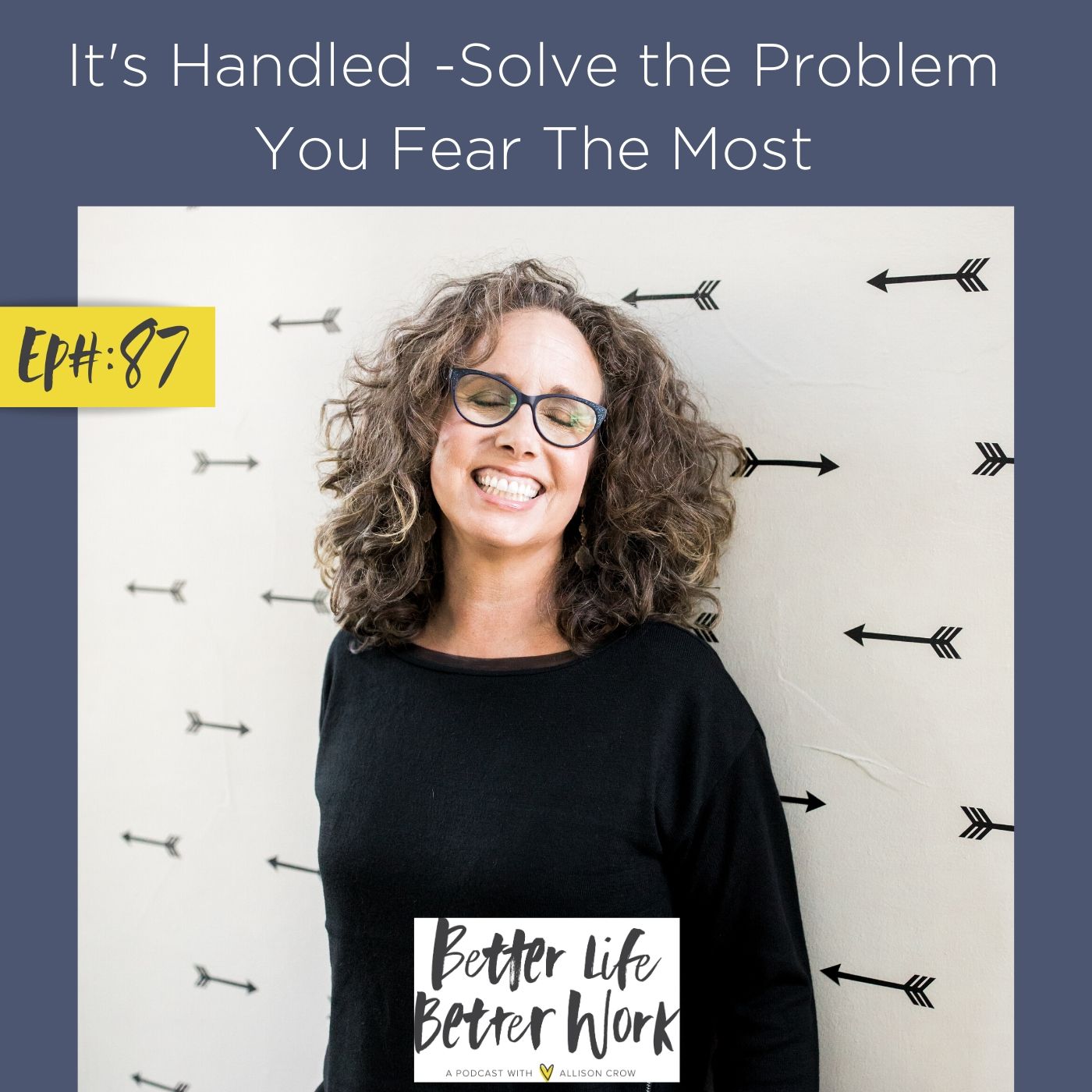 Want to stop worrying so much? It's Handled -Solve the Problem You Fear The Most.
What do you make up in your mind that it would cost you to be brave enough to be you?
The last 15 days have been massive in terms of insight, behavior change, transformation, and cash flow for me. And then this week I had my first day of feeling that flow slowed and had some insights about it. Insights that will be true for all of us.
One of these insight is that many of us subconscious and chronically do what we think we need to do to be loved or liked. Fear of rejection and the need for approval is a deep primary protective way of being we all have.
It's so subtle but many humans make ourselves small, we do something- whatever that thing is- to make ourselves feel safe, connection, love, security, acknowledgement, etc.
But here's my insight: when you stop being mean to yourself, stop doing things out of fear, you actually begin to get your shit together.
We can do that by solving the problem we fear most in our minds first.
Today on the podcast I'm diving more into this idea and what is possible when we stop being mean to ourselves mentally and solve the problems we fear the most- it can set us free!
---
PS- Camp Star Heart 2020 registration is still open! Camp Star Heart is like a summer camp/retreat for grown ass women who love to take a weekend away to REMEMBER who they really are – because they know this investment of time, energy, and money – will permeate the rest of their lives and work. Our theme this year is Both/And, learn more about what all is included and get in while I still have some spots available! https://allisoncrow.com/camp-star-heart-2020/
Podcast: Play in new window | Download
Subscribe: Google Podcasts | Stitcher | Email | RSS | More