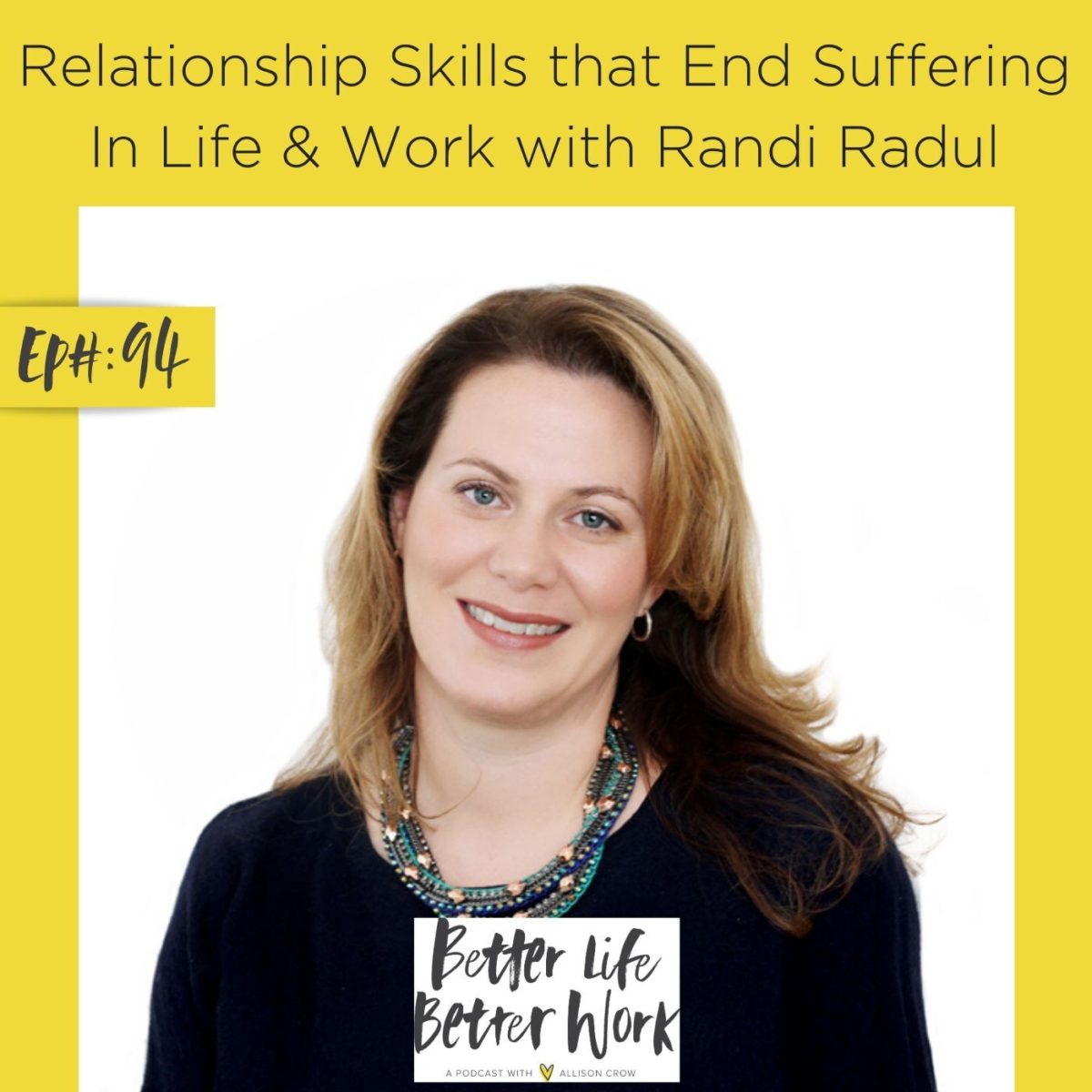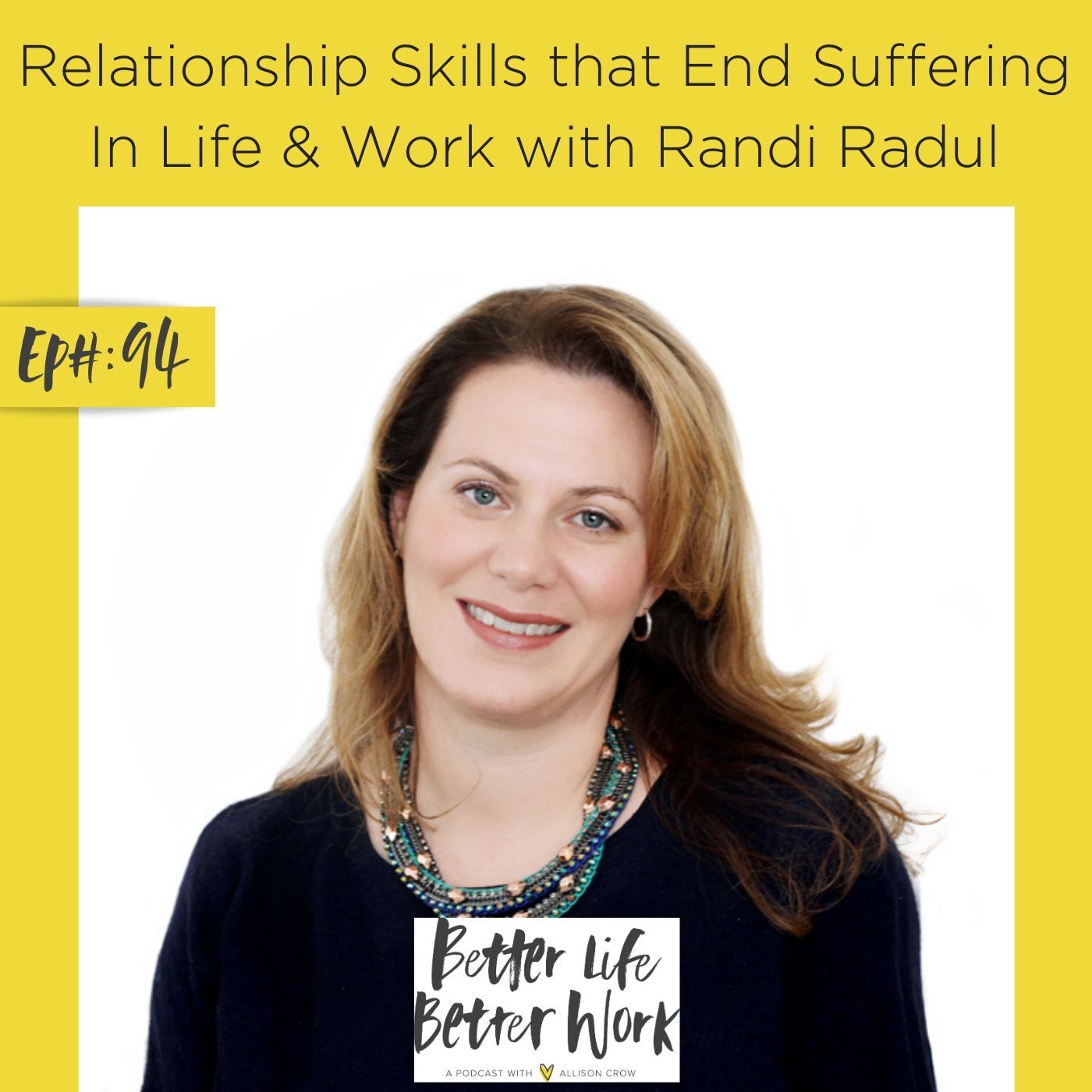 It's Soulie Feature Time! This episode features Super Soulie and former private client Randi Radul.
Randi is a life, leadership, and relationship coach who still works in the corporate world while leading with her heart.
In this week's episode of the podcast, she is sharing her insights around confidence in leadership, growing in self-awareness, leveraging relationships in life and biz, and a lot more around how we can be HUMAN and leaders.
Randi is absolutely phenomenal and I left this conversation with such a happy heart, I can't wait for you to experience that too.
Especially for those of you that are now experiencing work and life from home or are trying to find ways to lead in a time of uncertainty, this episode is for you.
Enjoy our conversation and her insights and then head on over to Instagram or Facebook to let Randi and I know what you thought!
Love,
Your Favorite Life Coach,
Allison Crow
---
Find Randi Online
---
PS- If you want to be a part of a community of Soulies who are committed to deep inner work, living their true stories, and creating sustainable and SoulFull business, I want to invite you to apply to become a member of Soul-Full Success, my coaching membership community where we get real about the mystic to the logistic. https://soulfullsuccess.live/purchase-life/
Podcast: Play in new window | Download
Subscribe: Google Podcasts | Stitcher | Email | RSS | More