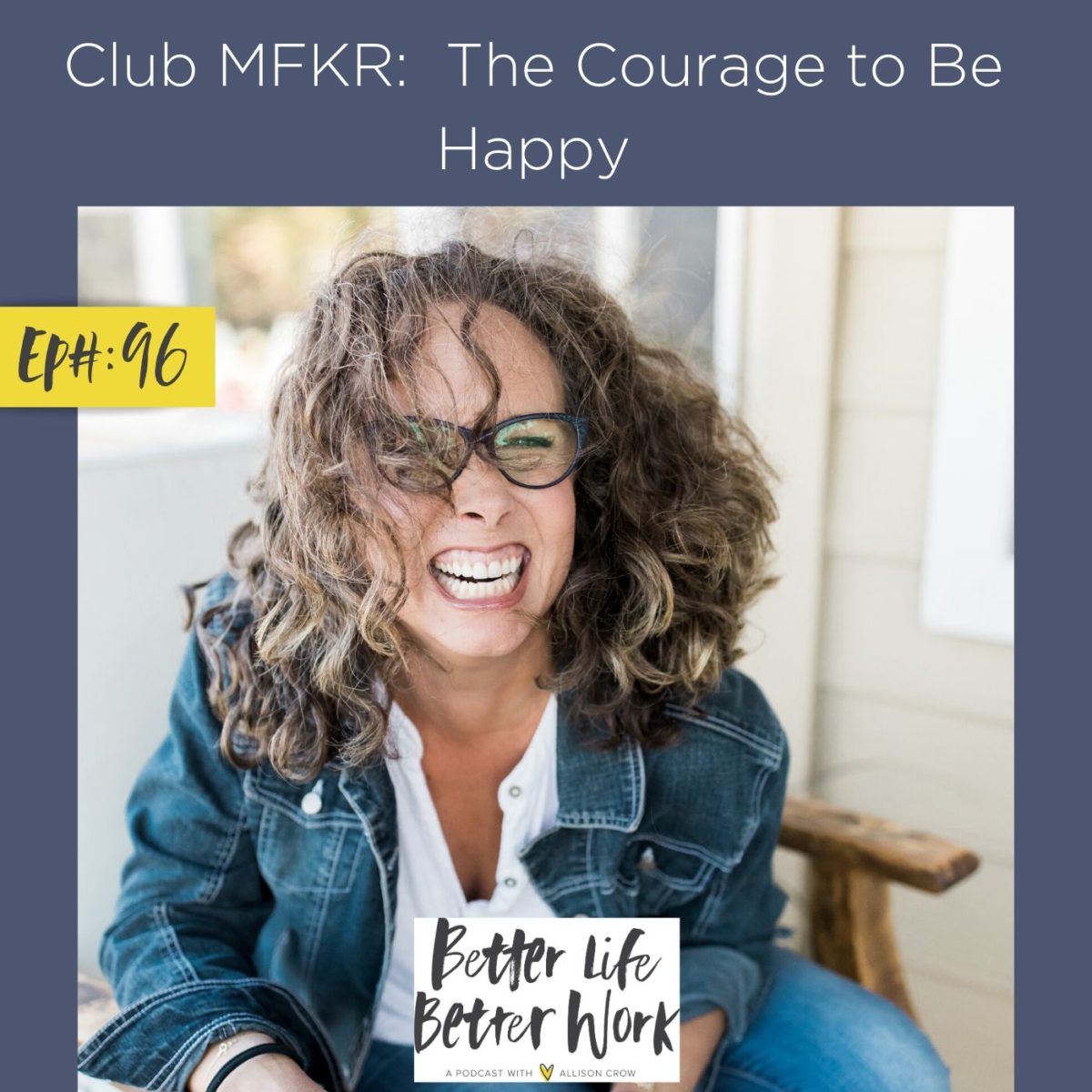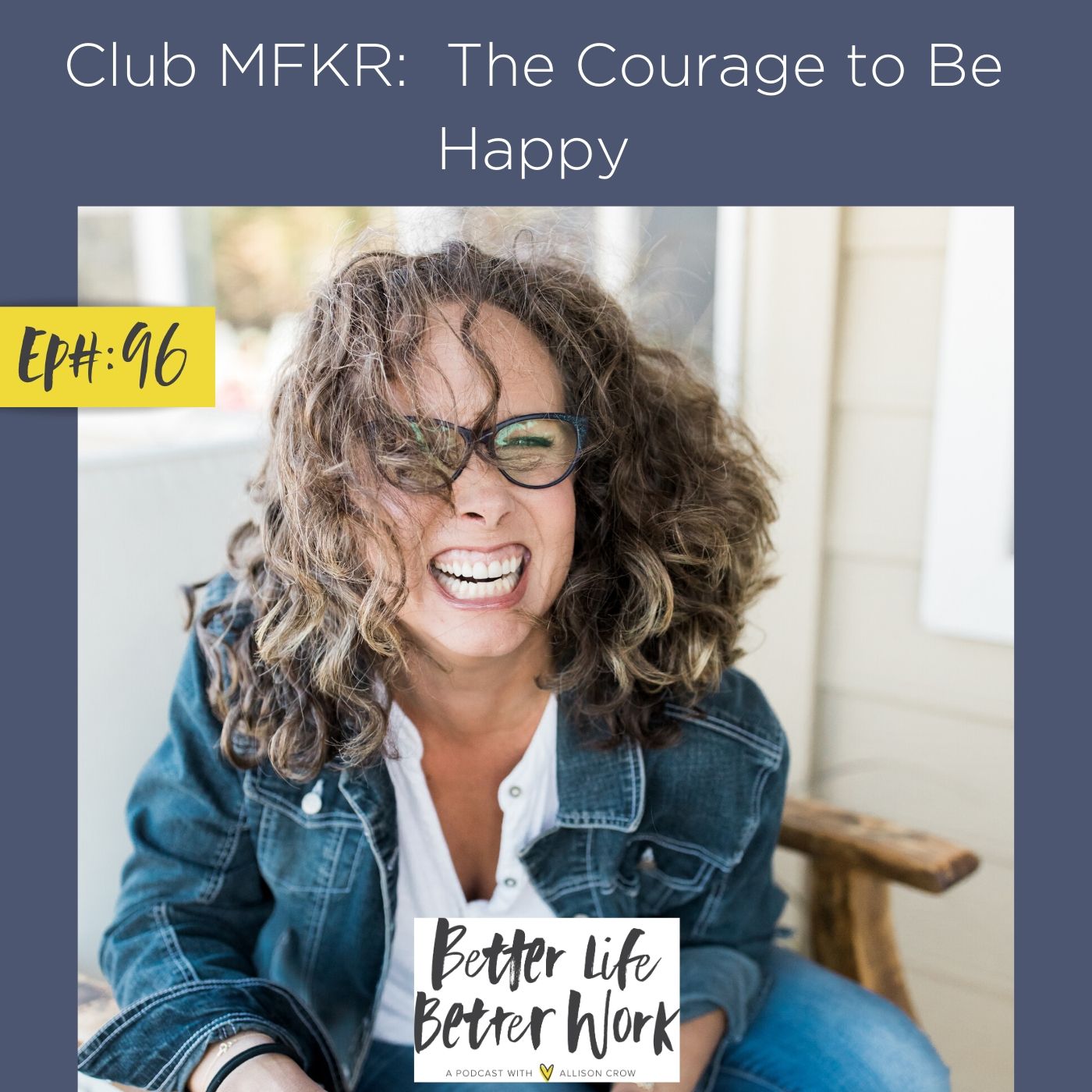 This week's podcast is a fun one.
I'm introducing you to Club MFKR (bonus points to those of you that figure out what this stands for on your own and share with me on Instagram or Facebook!).
And I'm talking about courage.
uring this home-quarantine time I've been thinking a lot about behavior, especially mine. I've found myself behaving, well…like a bitch.
So I've been taking the time to explore my own mind and make myself better and want to share what I'm learning with you.
I'm sharing from my own experiences, but also from the years of studying psychology and positive behavior. It's easy for our conditioning to slip back in during challenging times, it takes an intentional practice to be courageous.
Hear more about how you can find the courage to be happy (trust me, it's in you) and then pop over to Instagram or Facebook to let me know if you learned something new on today's show.
Love,
Your Favorite Life Coach,
Allison Crow
---
PS- The doors for Soul-Full Success are closing soon, if you want to be a part of a community of Soulies who are committed to deep inner work, living their true stories, and creating sustainable and SoulFull business, I want to invite you to apply to become a member. https://soulfullsuccess.live/purchase-life/
Podcast: Play in new window | Download
Subscribe: Google Podcasts | Stitcher | Email | RSS | More