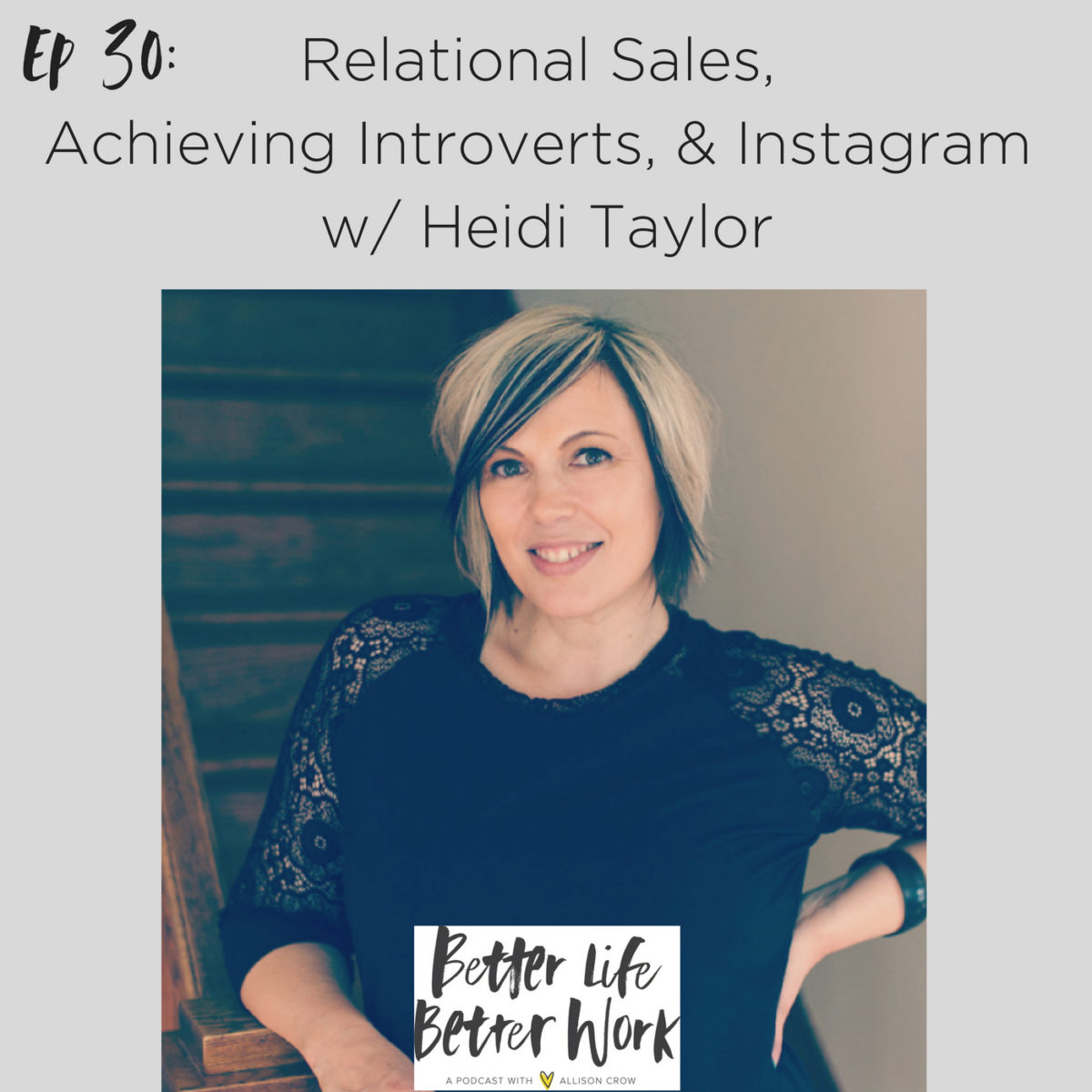 Hey, introverts and quiet creatives. This one is just for you. And extroverts… you'll want to listen because understanding introverts can only help you in your relationships and business.
Meet Heidi Tayor – A Relational Sales Coach – whom I met on Instagram a few years ago. I am so drawn to her essence and her work and her spacious style. And then when I found out she serves and creates all of her clients in the land of Instagram – I was intrigued. Join us for the recorded live interview where we discuss being an introvert achiever and get some permission and tips on creating Better Life and Better Work in a relational and aligned way. Oh and we made up a new hashtag! #instravert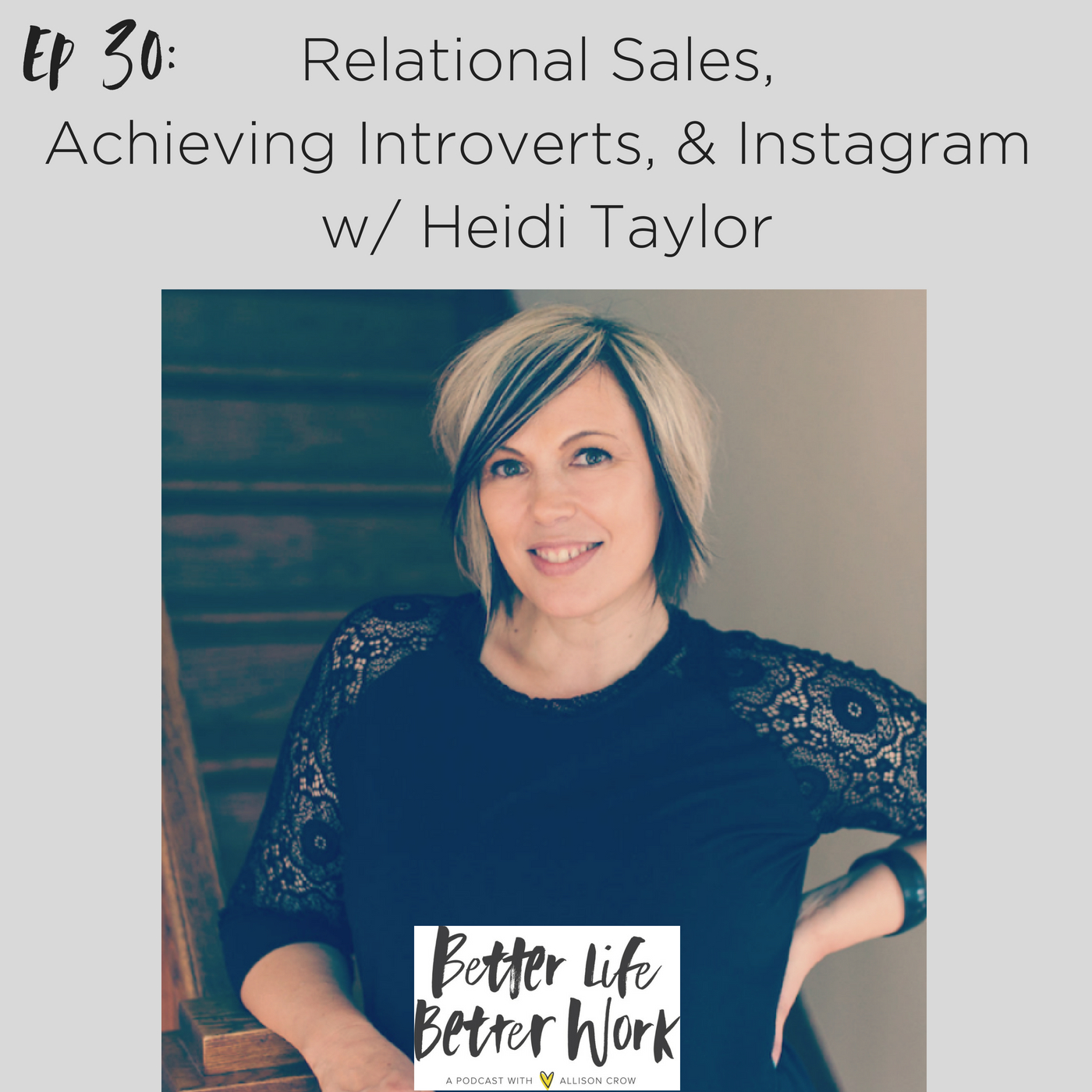 You can connect with Heidi and find her work on Instagram @heidilistening

Thanks for spreading the word about The Better Life Better Work Show. And of course, I love your Social Media Mentions and Shares with #BetterLifeBetterWork @allison_crow on Instagram. @allicrow on twitter and Allison Crow on Facebook.

Podcast: Play in new window | Download
Subscribe: Google Podcasts | Stitcher | Email | RSS | More