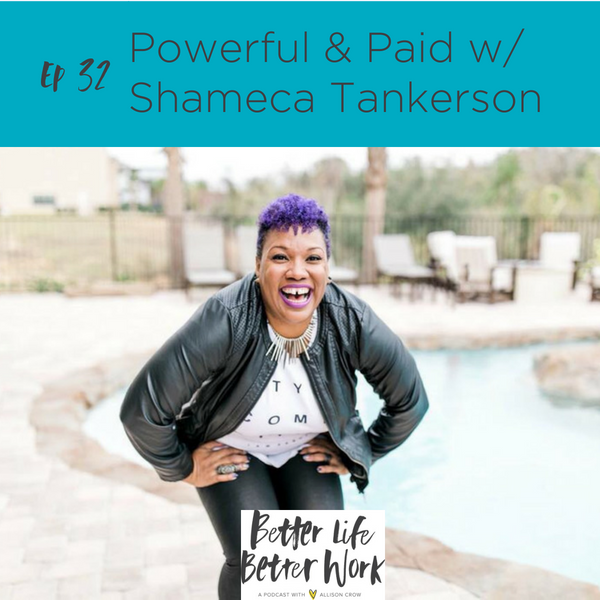 Open your heart and mind for this episode with the one and only Shameca Tankerson. Shameca is an award-winning business coach, national speaker, and bestselling author -She is a bad@ss at helping women own their worth, claim their confidence and become high performing power players who get paid – without the guilt. And she gives us permission to do the same. Listen in on our live interview and I know you will walk away 6 inches taller and more confident in who you be, what you sell, and you'll be ready to be paid well for it.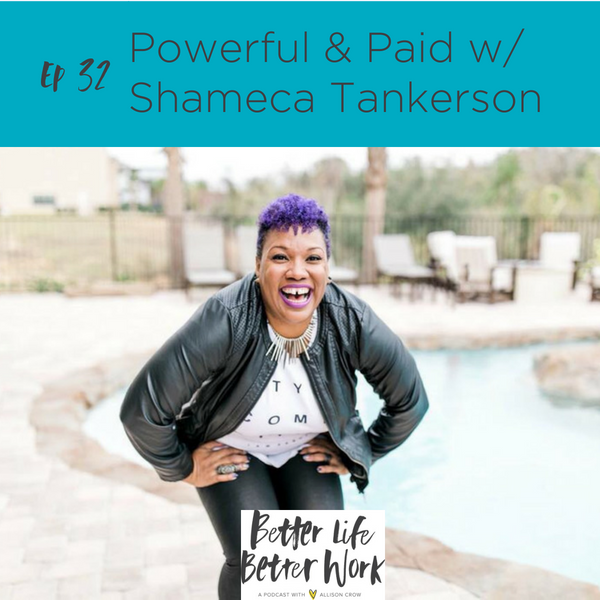 You can find out more about Shamecas work at http://www.shamecatankerson.com/ and follow her on Facebook at https://www.facebook.com/shameca.tankerson and you can find out about her September Event in Palm Springs at www.bitly.com/PowerfulPaid
Thanks for spreading the word about The Better Life Better Work Show. And of course, I love your Social Media Mentions and Shares with #BetterLifeBetterWork @allison_crow on Instagram. @allicrow on twitter and Allison Crow on Facebook.
And, if you'd like to be a master student of Better Life and Better Work, I invite you to join me in the Soul-Full Success School for Life and Biz ~ My exquisite membership community where connection, coaching, teaching and most of all, YOU, matter.
Podcast: Play in new window | Download
Subscribe: Google Podcasts | Stitcher | Email | RSS | More