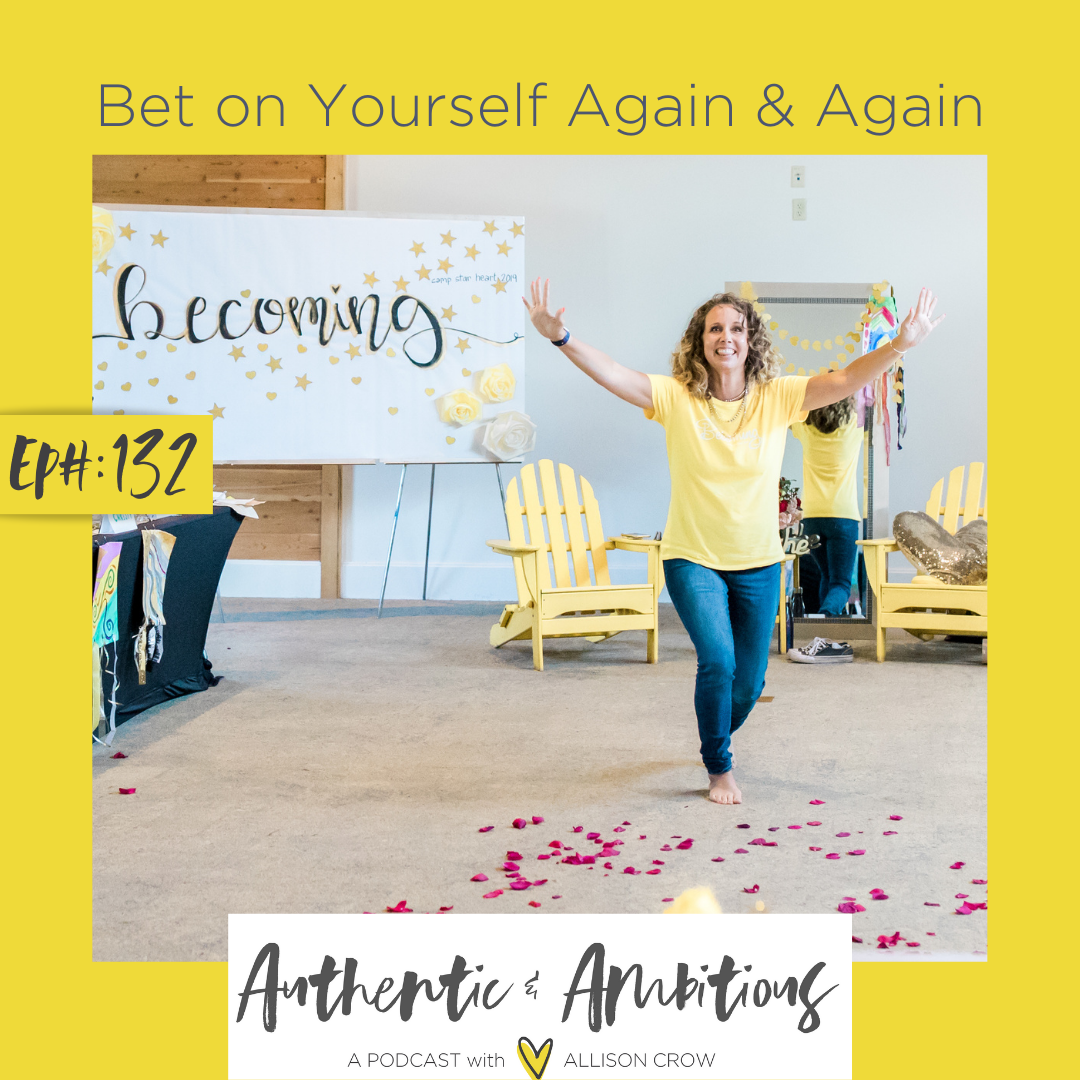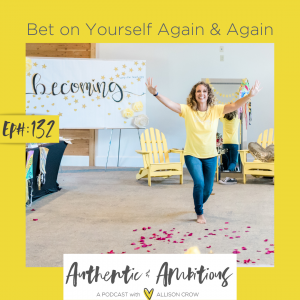 Bet on Yourself Again & Again
Stop stopping yourself.
I said it.
It's time to stop stopping yourself.
The truth is, we are the ones holding ourselves back.
We are the ones not giving ourselves permission, waiting to be rescued, looking to something else for our purpose.
We've got to start betting on ourselves.
I started years ago and it's changed my world.
You can too.
Start by listening to this episode where I share more about betting on yourself, specifically I'll share:
2:42 – A hoky little story about a fantasy I had (I swear it related to betting on yourself)
4:43 – How I know no one is coming to give us our purpose permission, or rescue us
5:32 – What I mean by betting on yourself
6:21 – What mental trick is happening when you don't bet on yourself
8:52 -:What betting on ourselves really is anyways
9:15 – The bets I've made on myself
16:38 – A question for you around you betting on yourself
It's time to bet on you – again and again. Let's see where that takes you instead.
Podcast: Play in new window | Download
Subscribe: Google Podcasts | Stitcher | Email | RSS | More