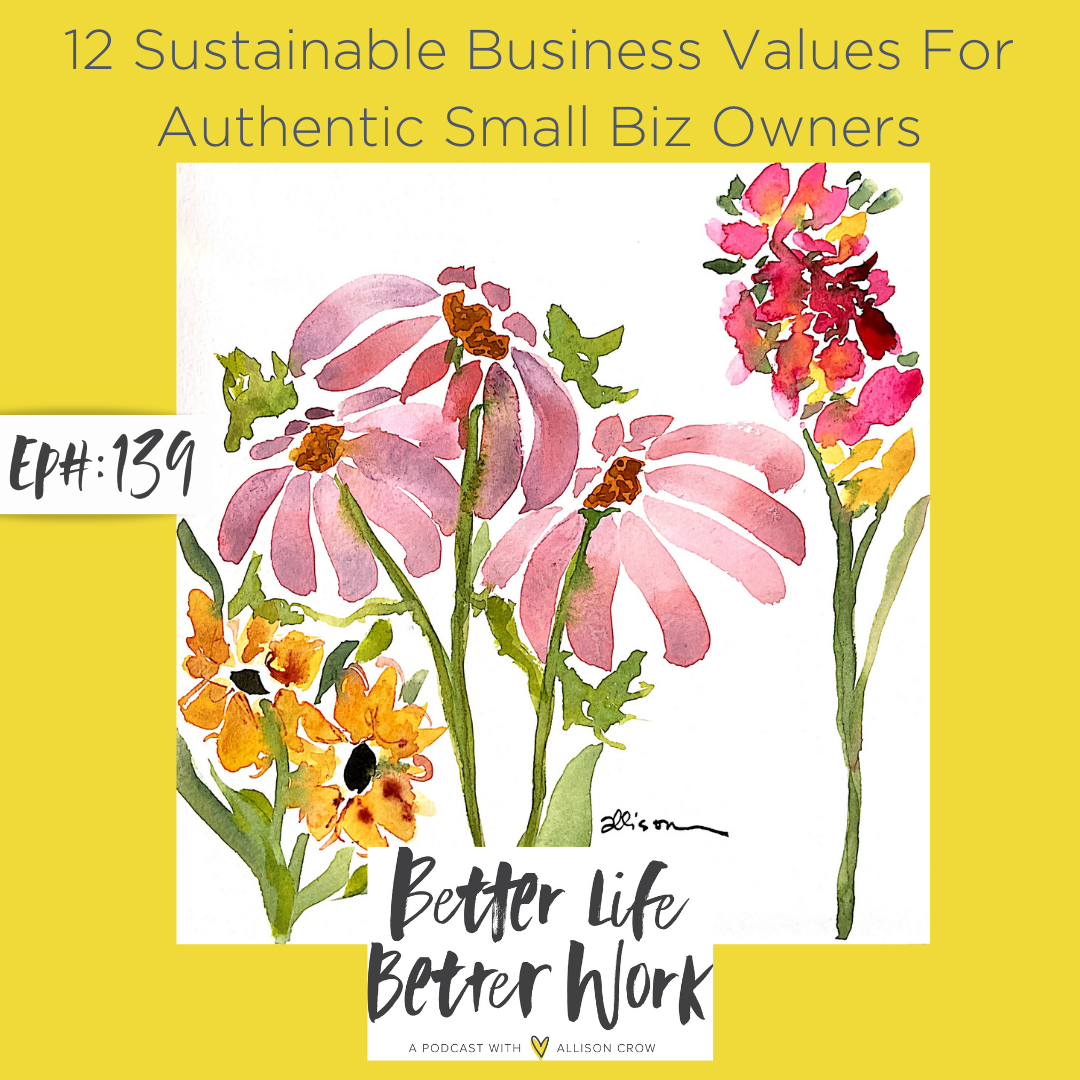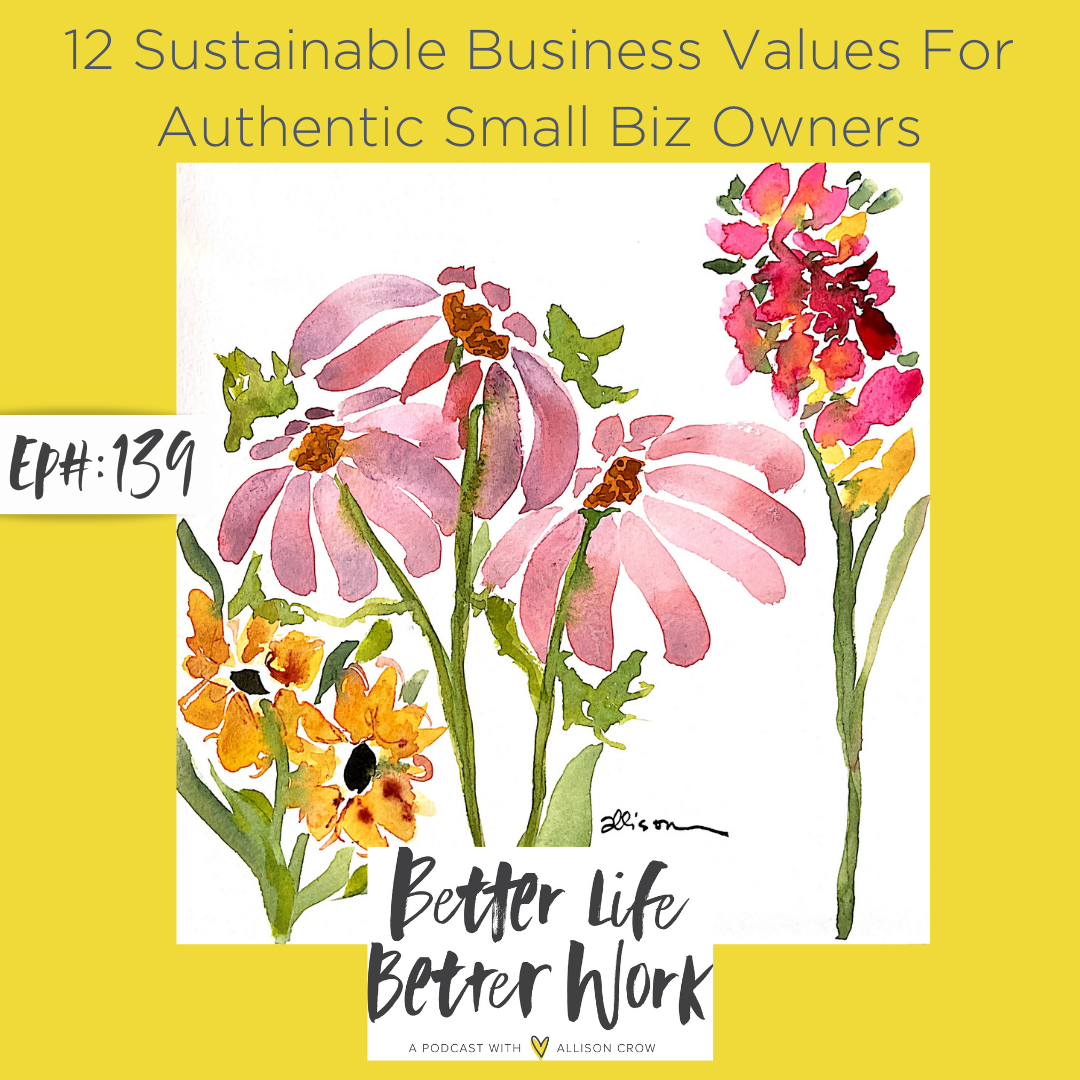 Welcome Back! I'm going to share with you my deeply thought out and over time values.. one to give you permission to adopt them as yours if you align and two to use them as starting points to figure out what yours are in the world.
Relationships: People Matter – I matter, my people matter, the integrity that we are working with people vs sales at all costs
Personal Growth: The natural and beautiful evolution of becoming as a soul having a human experience
Self Trust:

The client is resourceful, able and whole


My job is to remind you who you are

Self Leadership: Sacred Self aka Self Energy – when we are in situations which part of us do we want to lead? Leading from our highest self & emotional management.
Creativity: Playful Process Creativity for the sake of the process not the performance or the product. Creative Being & Creative Doing.
Authenticity: Being and Doing and Expressing in alignment with your values vs performance. Authentic Expression & Being. What would I do if I was not afraid? I would just be me.
Prosperity: Healing money stuff and creating prosperity financially, emotionally & holistically.
Fun, Play & Humor: When you're running a small business you can forget to have fun.
Transparent Leadership: Goes along with authenticity.. when what is being preached from the stage is the same as behind the scenes. The Whole Truth.
We are Gardeners Not Machines: Working with people in a service based business. Cultivating with natural cycles & seasons.. navigating turbulent weather, drought, soil & harvest.
Better is Better More is Not Better: Cultivate Better
Holistic Coaching/Wellbeing: Those who do inner & outer work are the happiest and most financially successful. Programming = Thoughts = Feelings = Actions = Results.
Simplicity: How Simple Can You Let It Be?! Keep it simple sweetie.
Breathe Y'all: Breath reminds me I'm alive, to slow down, stop and be aware of the things that are automatically happening. Not just checking in with my thinking but to allow myself to embody a little slow down and a little awareness and whatever I'm sensing or feeling at the moment. Life just works better.
_______________________________________________________________________________________________________________________
If you feel an aligned pull to join our Soul-full Success Membership Community go to CoachWithAllison.Com
Podcast: Play in new window | Download
Subscribe: Google Podcasts | Stitcher | Email | RSS | More