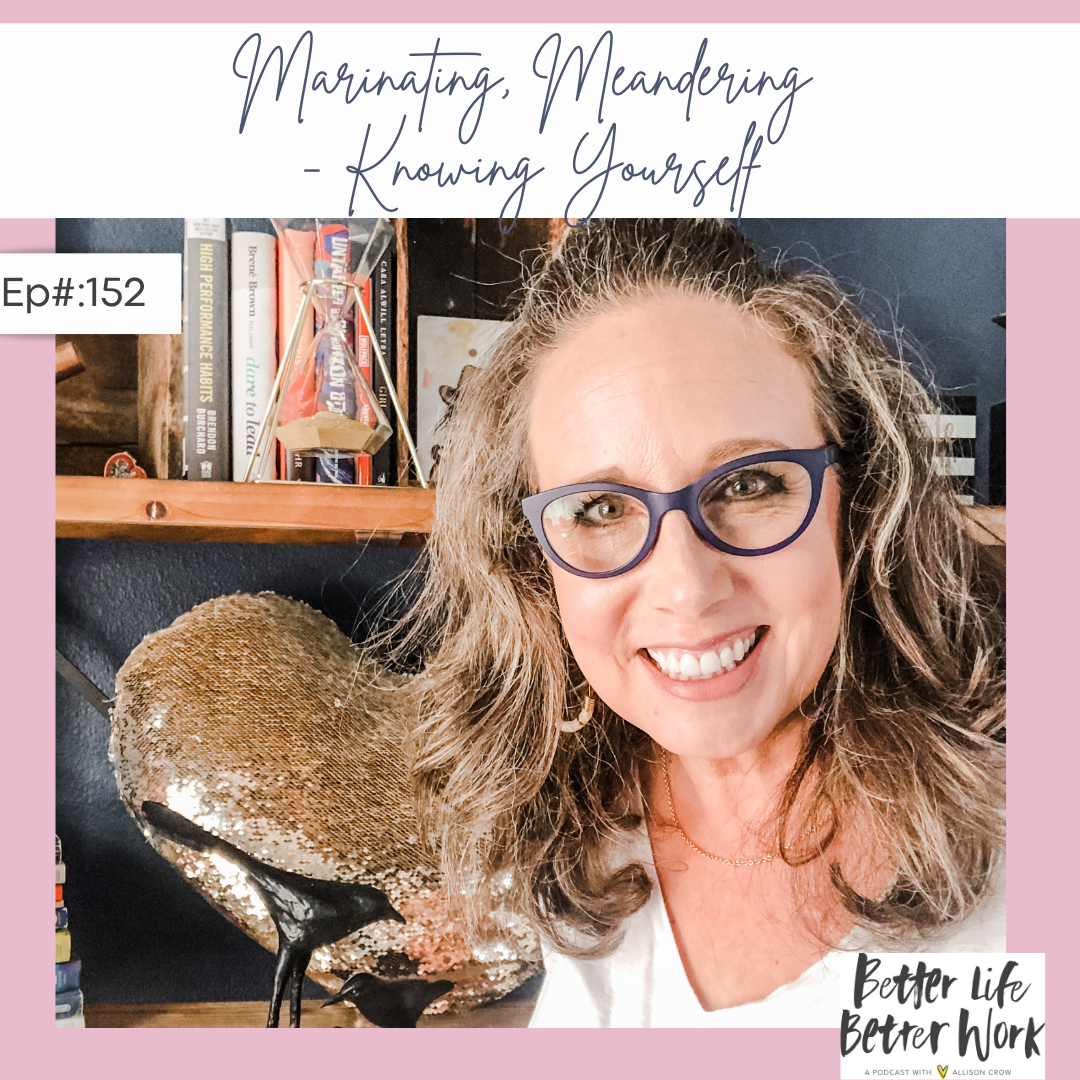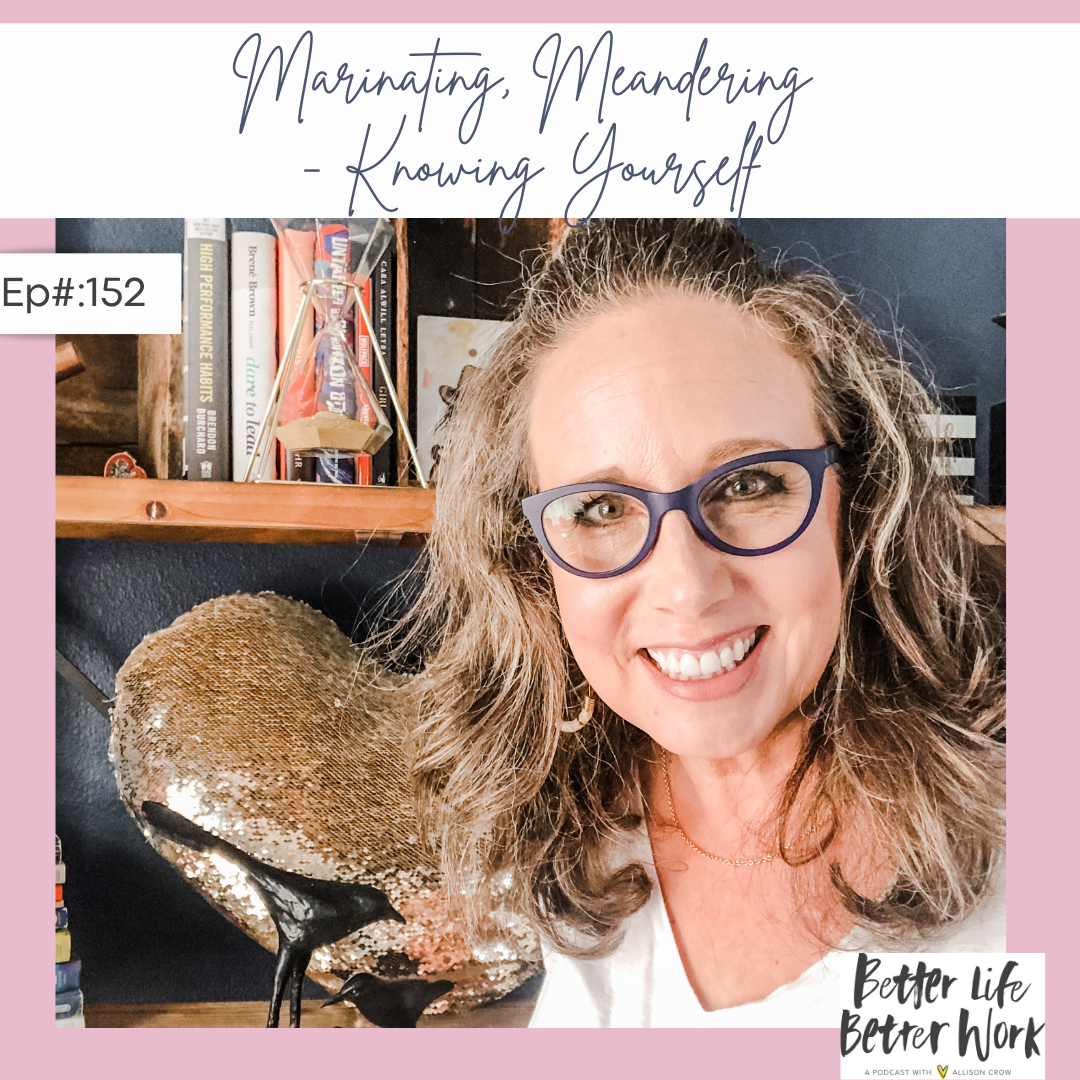 Marinating, Meandering, – Knowing Yourself. For the creative souls living in a linear world.
Today I want to touch on a few insights I've learned over the last couple of weeks.
Let's talk a little bit about meandering.
I've been reading this book over and over – The Great Work Of Your Life by Stephen Cope.
As I'm listening to this book one day, My heart burst with a truth from inside – I'm a poet and a philosopher and I'm always trying to put myself in this linear business world.
I'm not a linear teacher. I'm not a linear leader.
I give myself permission to meander… to let myself wander.. even in my podcast.
What if you gave yourself permission to be unfiltered?

For those of you who are fellow creative thinkers, outliers, and what I lovingly call "weirdos," we "pretzel" ourselves for the pleasure of others versus showing up in our meandering philosophical idea ruminating selves.
Meandering, sweet people, smart people. Round pegs in a square hole.
Many of us feel like we don't belong and yet, we can make ourselves fit in anywhere.
I can be a chameleon and adapt. Where am I at home in my own skin? Where are you at home in your own skin?
Marinating is where you are taking in the environment in which you sit.
When I marinate in music, in podcasts & in right-aligned communities – I am nourished.
And when I'm in communities it can be easy to bend to ideas and take on attitudes of the room. me.
Be aware of where you are marinating.
Is it energizing you or exhausting you? Is it depleting you or supporting you.
What activities help you thrive?
From the earth comes the things that nourish me.
Another word for marinating may be nourishment.
What is your nourishment?
Where do you thrive? What paradoxes do you need to thrive in?
What would be helpful for you to marinate in?
Permission to Meander in a Linear World.
What will you do to support your meandering when you bump up against the lines of the earth, of the world, of the society, and of the business we are in?
Just be aware of that.
Truly know yourself.
At some point we become aware and there is no looking back.
As you become aware of the world around you, it has to change.
I hope instead of judging your meandering self, I hope you can find delight in your way of being and give yourself one more layer of permission to be yourself.
Love,
Allison
______________________________________________________________________________________________________________
References:
The Great Work Of Your Life by Stephen Cope:
https://www.stephencope.com/shop/#books
Sue Revell: Woman On A Mission Podcast
https://womenonamissionwithsuerevell.libsyn.com/episode-07-why-more-isnt-better-with-allison-crow
Core Values Exercise:
Allisoncrow.com/corevalues
Become a member of Soulies Self-Leadership Society:
https://soulfullsuccess.live/purchase-life/
Podcast: Play in new window | Download
Subscribe: Google Podcasts | Stitcher | Email | RSS | More