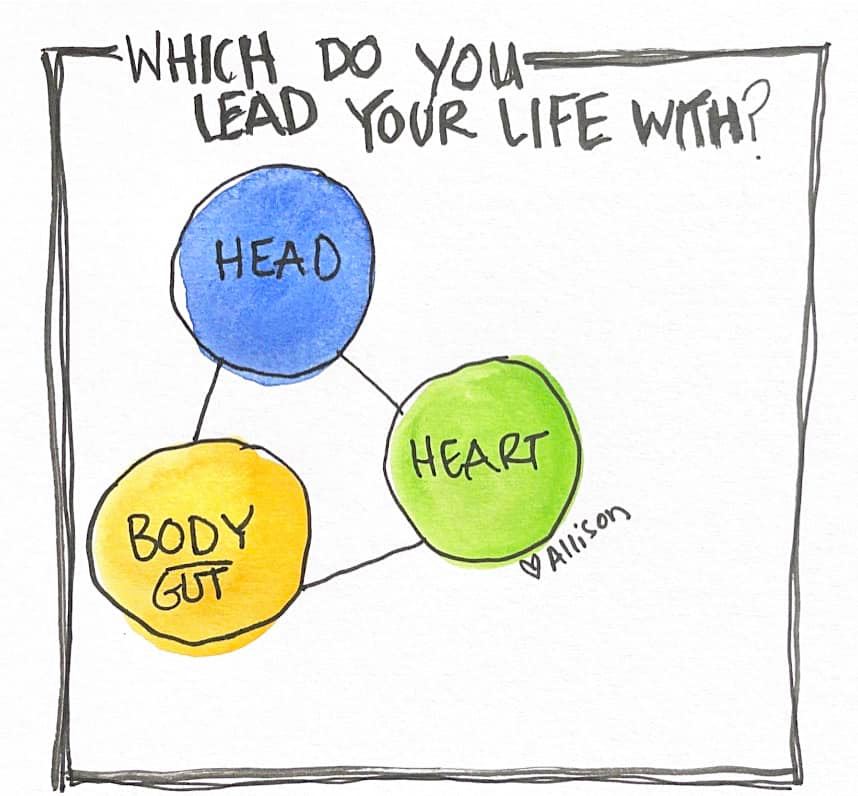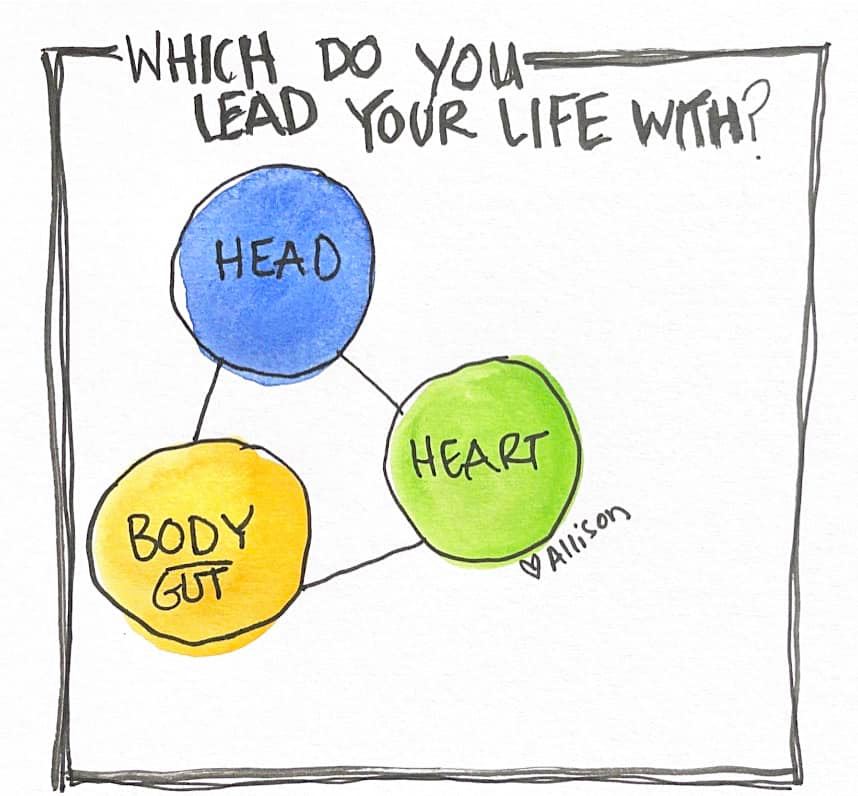 Which part of you is your subconscious instinctual leader?
I've always "thought" of myself as heart-led…. BUT oh, No
I instinctively lead with my head and thoughts. And under stress, I can instinctively disconnect from my heart and body.
My enneagram is type 7- a head lead type. My Human Design is MG 4/6
with Sacral authority and an open head center. I reactively look to my head/thoughts/reason.. for certainty. And I'm learning to connect with my heart and my body. I'm learning to notice when my head is creating disconnect…. Meeting that protective part and then connecting with my heart and my body, and my thinking parts even deeper.
The result is a greater sense of grounding and balance. Learning to listen to and trust my heart and body. And learning to let my head rest! (oh my the overthinking).
What do you lead instinctively with? Head, heart, body? And what is it like to be you?
#
Ps every time I take the enneagram I get a different number. Tested 4 today. Maybe my heart work is working.