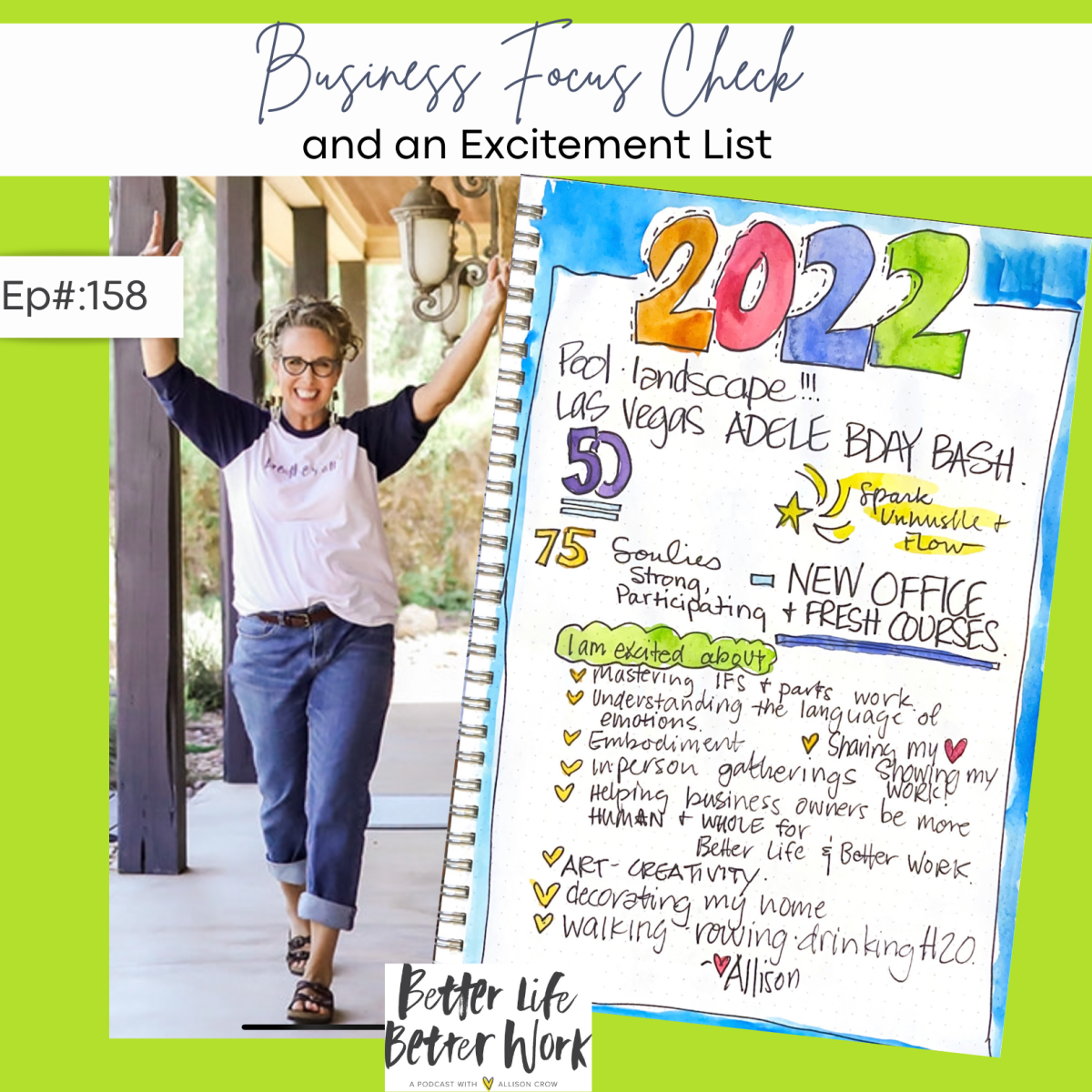 Hello Soul-Full business owners.
There are all kinds of business owners out there and as long as people are ethical, I don't think there's anything wrong with the different kinds of business owners. I want to share an insight, especially for you heart centered business owners who also want to do well in your business.
Fall in love with your work again and that will solve all your marketing problems.
When I focus on the work, my clients, sharing my heart & showing my work, learning my work, embodying my work. When that's the focus, I am inspired to build my business and to make offerings and to help people.
When I focus on what energizes me according to my personal values it increases my income.
My business building focus check today is: Readjust your focus and your priorities.
Focus on the work and the joy will come
When I love my work, I do all the things I already know how to do to build a million dollar business.
There's a whole new wave of people who build a business to be doing work they love and earning money and I just want you to check in about your values and priorities. Valuing money first is not a problem if that's your true value, if money is important to you, but if the work is more important to you, focus on the work and it will motivate you to make the money.
My second: Create an excitement list, a focus list. What do I want to focus?
It is so easy to sell something that you are passionately in love with.
It is so easy for all the marketing to come up when you are energized and made alive by the work that you love that you are in love with.
I created a 2022 excitement list. What am I excited about?
I have created more for my business. I have gotten more accomplished behind the scenes and the front of scenes from this one list and do you know there is not a to-do on this.
Please set your goals based on excitement and creativity and joy and not performance.
What is your priority? Which one is your north star? For me, my north star is the work that I love
Create from your joy, your love, your interests, your values, instead of from your needing to prove yourself.
Love,
Allison
____________________________________________________________________________________________________________________________________
Resources:
Become a member of Soulies Self-Leadership Society:
https://soulfullsuccess.live/purchase-life/
Podcast: Play in new window | Download
Subscribe: Google Podcasts | Stitcher | Email | RSS | More