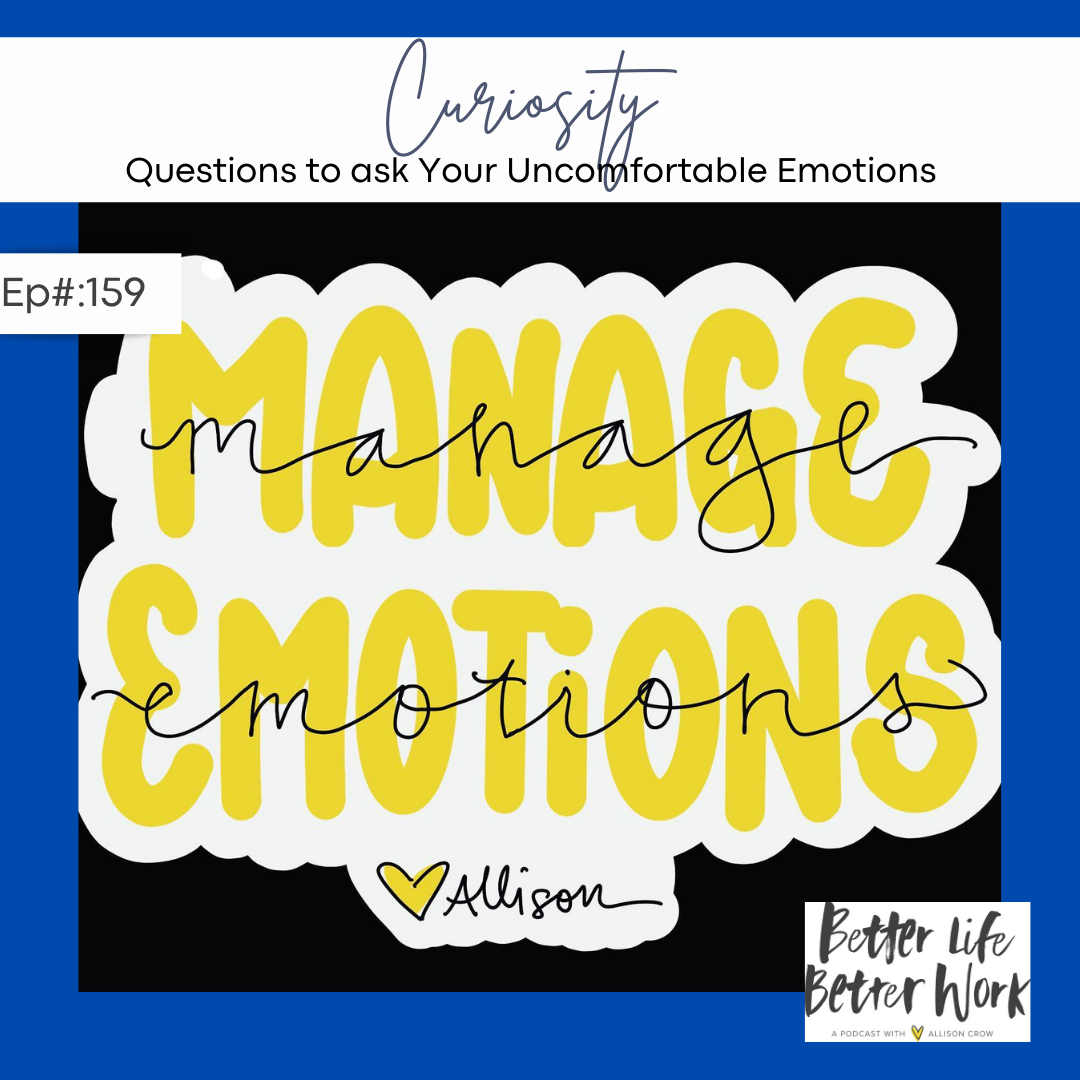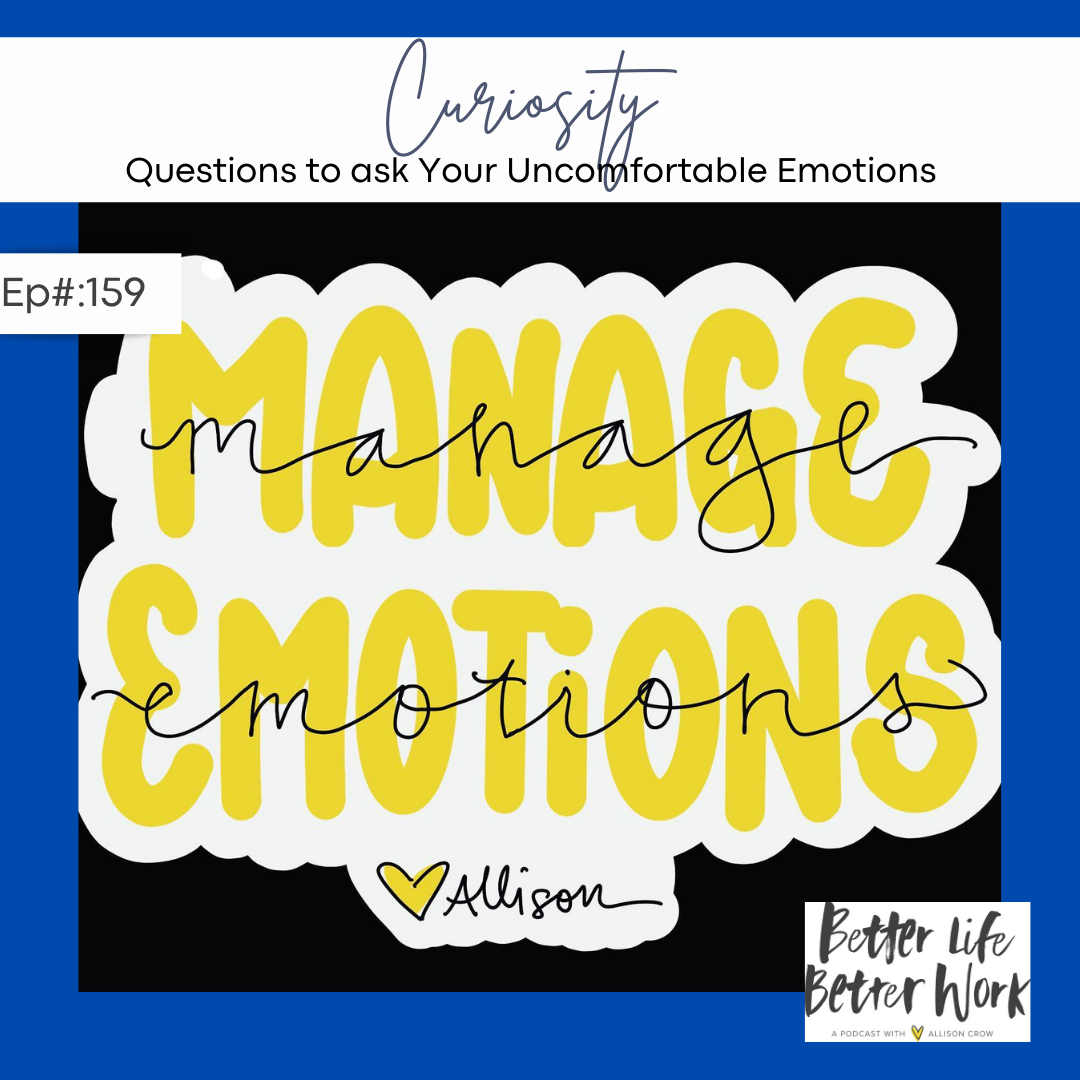 I want to talk about curiosity today and I want to talk about curiosity when difficult emotions show up.

When comparison shows up.
When paradox, doubt. When depression shows up. When overthinking shows up.
When perfectionism shows up. When shame shows up. When overwhelm or low energy shows up.
When procrastination shows up. When the frustration of being over committed shows up.
When you're finding yourself really hypersensitive to rejection.
When you're feeling burnout, anxiety, unable to sleep, or the simple, the simple, the simple clutter and overstimulation of the world we live in.When you find yourself people pleasing or over or under functioning.
What's your normal response?
What have you been taught to do by society? What is your subconscious automatic non-intentional response to these difficult emotions, experiences & states. What I want to offer today is the skill and the connection tool of building curiosity with these parts of yourself.
Love,
Allison
____________________________________________________________________________________________________________________________________
Resources:
Become a member of Soulies Self-Leadership Society:
https://soulfullsuccess.live/purchase-life/
Podcast: Play in new window | Download
Subscribe: Google Podcasts | Stitcher | Email | RSS | More