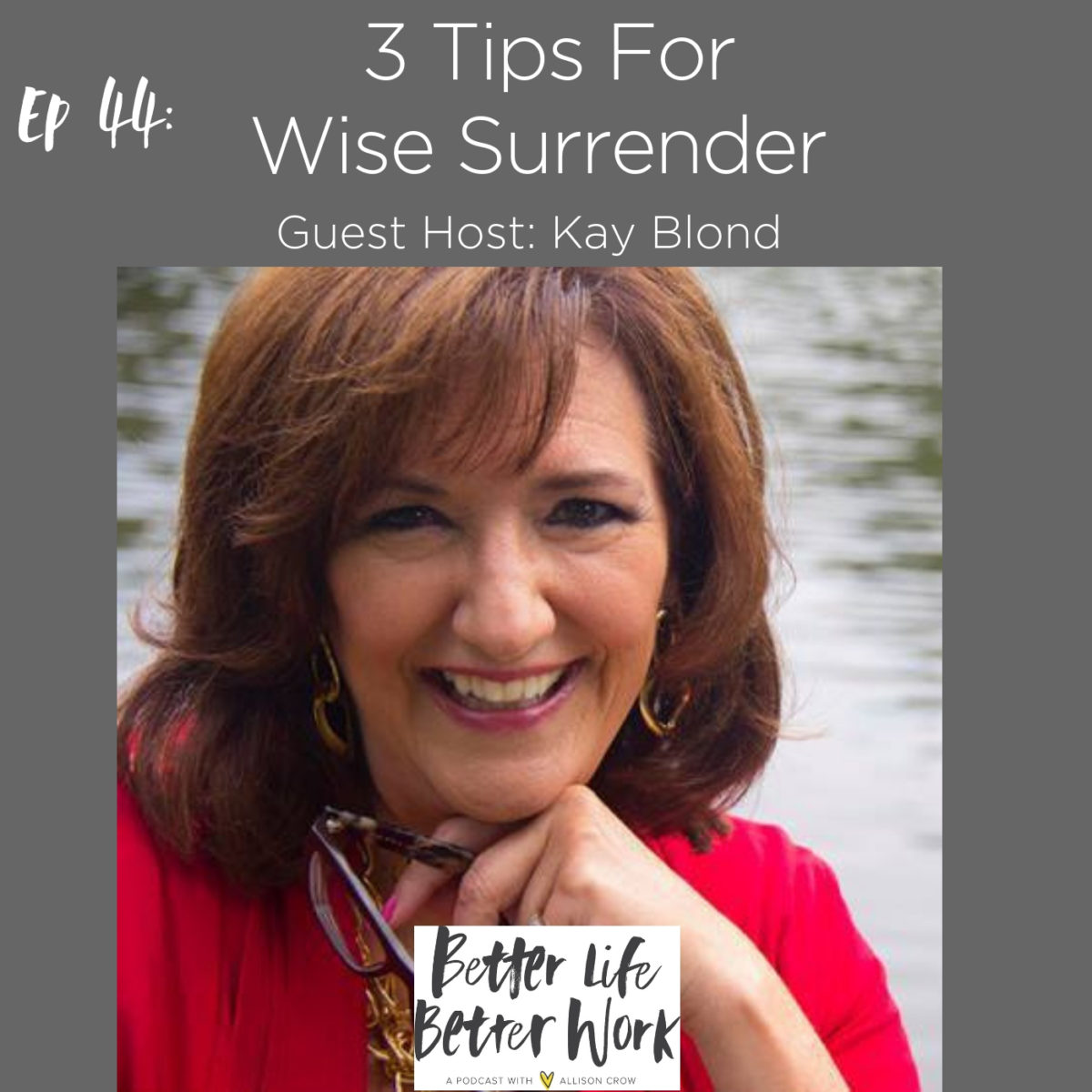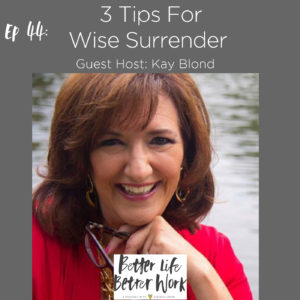 Special Guest Host Kay Blond
When you get the wind knocked out of you how do you get up?
I had a new business that was a year old and it was going through a shift and I was scared.
Allison asked, "In my entire career as an entrepreneur had I ever not paid my bills." I thought about it and the answer was, "No."
There was the proof.
Take a breath
Step away from the wheel and surrender
Surrender to a higher being (for me that's God)
Surrender to my inner voice
Surrender control to your higher being and inner voice, that's the sweet spot.
Trust yourself, you have your own back.
You can do hard things you have proof.
Take the time to give yourself credit for the things you have accomplished in life. We are so focused on what we haven't accomplished and all the things we "should" be doing and "have" to be doing that we forget to love and praise on ourselves.
All the results you have in your life today are because of the thoughts that you have.
Be aware of what you are thinking about and knowing that is the directive of your life allows you to think differently.
Be Open and listen to your heart, your soul and your inner voice. It's a kinder and more peaceful place to be.
You can build the most amazing business in life by listening to your own thoughts.
Referenced: The Miracle Morning: The Not-So-Obvious Secret Guaranteed To Transform Your Life (Before 8AM) – Hal Elrod
Thanks for spreading the word about The Better Life Better Work Show. And of course, I love your Social Media Mentions and Shares with #BetterLifeBetterWork @allison_crow on Instagram. @allicrow on twitter and Allison Crow on Facebook.
And, if you'd like to be a master student of Better Life and Better Work, I invite you to join me in the Soul-Full Success School for Life and Biz ~ My exquisite membership community where connection, coaching, teaching and most of all, YOU, matter.
Podcast: Play in new window | Download
Subscribe: Google Podcasts | Stitcher | Email | RSS | More