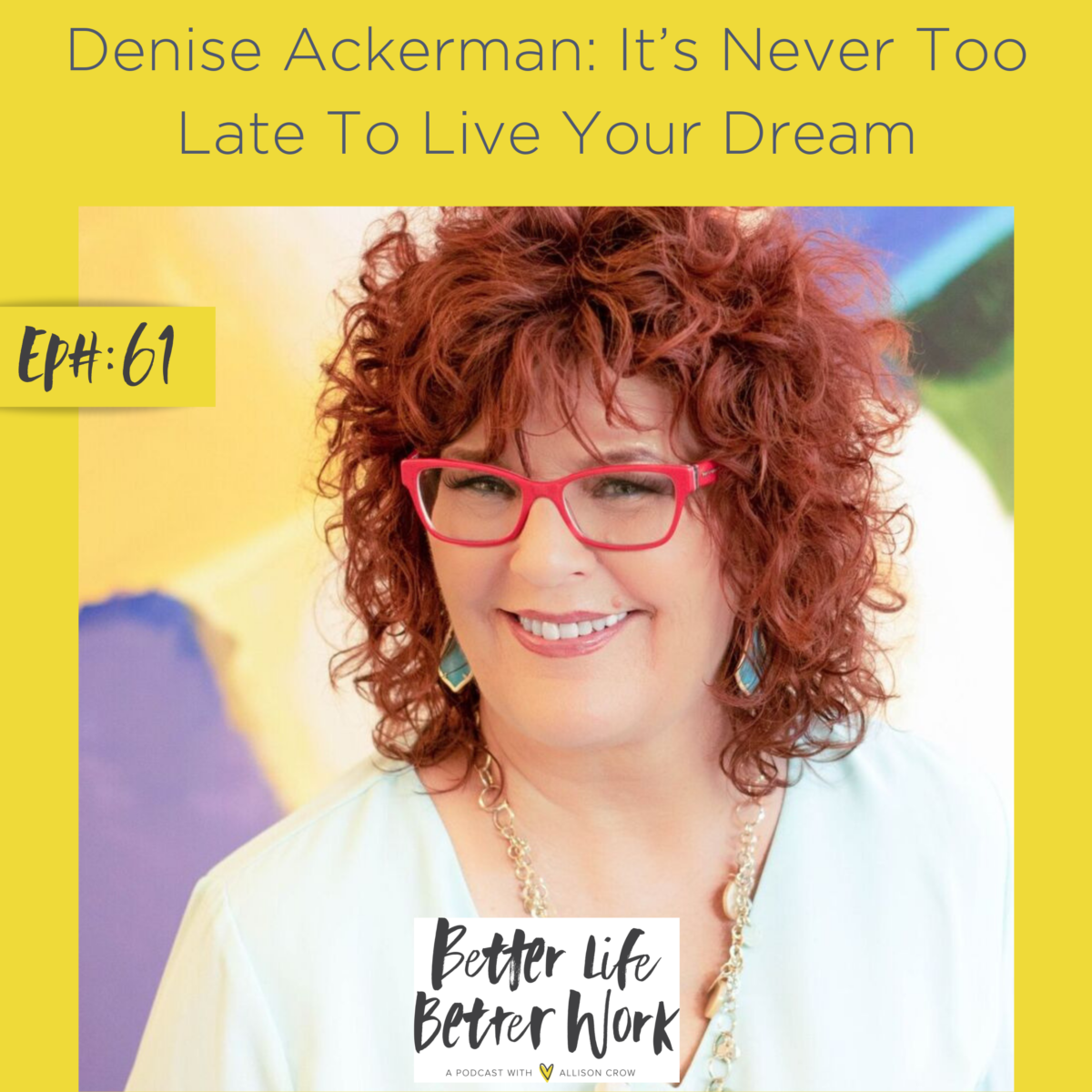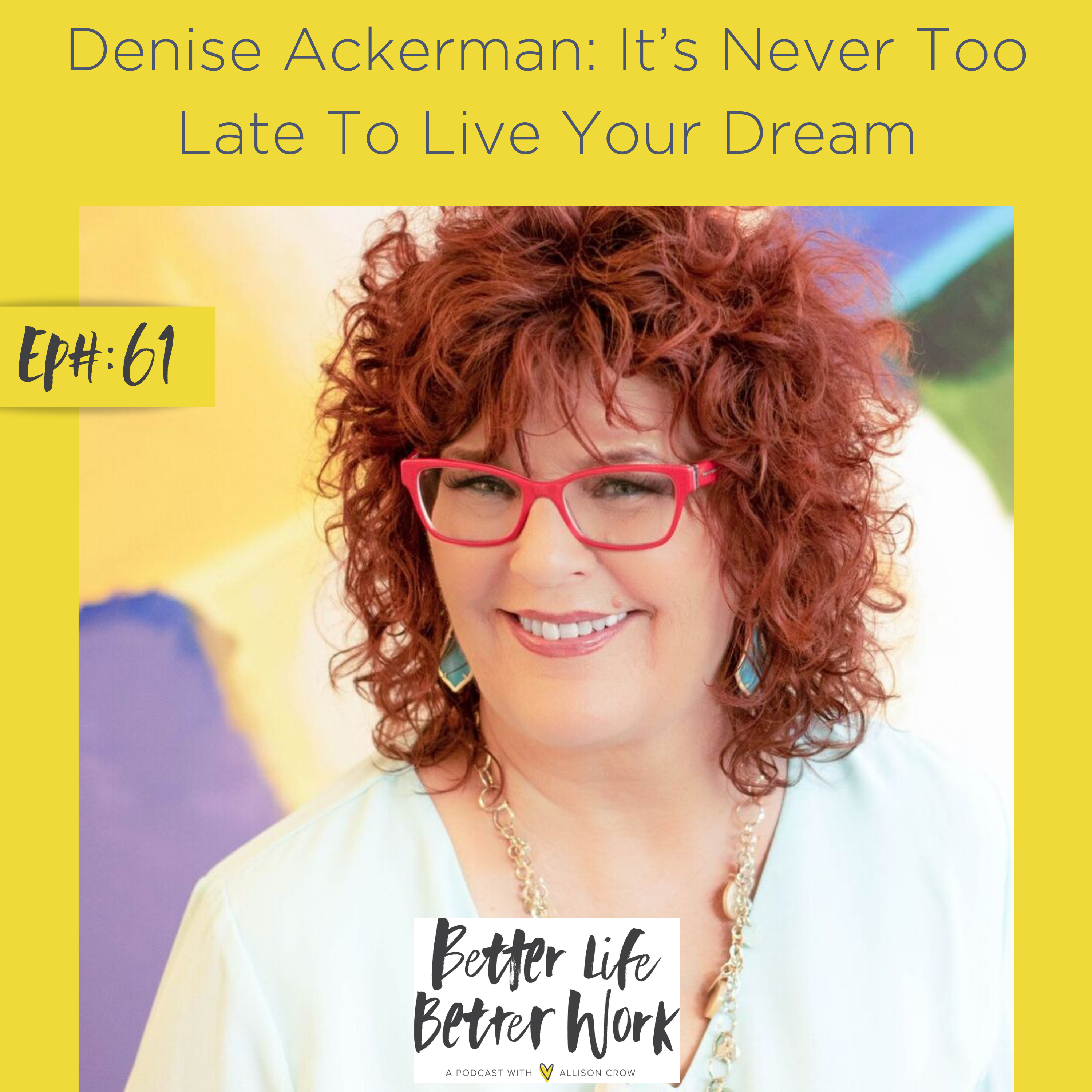 This story will inspire you! It is never too late to live your dream!
Are you living an extraordinary life?
According to this week's podcast guest, Super Soulie @coachDeni, we have the chance to do this every day.
The way she does this? She lives her life as a SAGE. A
Savvy
Ageless
Goddess
Extraordinaire
Denise's spirit is infectious and she has so much to share with us in this episode. From how we can honor ourselves to how we can have more fun, you won't want to miss the wisdom dropped by this SAGE.
You can find Denise online at www.deniseackerman.com
Facebook: facebook.com/groups/SavvyAgelessGoddesses/
Instagram: https://www.instagram.com/coachdeni/
Linkedin: https://www.linkedin.com/in/deniseackerman/
---
Thanks for spreading the word about The Better Life Better Work Show. And of course, I love your Social Media Mentions and Shares with #BetterLifeBetterWorkShow
Let's connect online @allison_crow on Instagram and Allison Crow on Facebook.
And, if you'd like to be a master soul student of Better Life and Better Work, I invite you to join me in the Soul-Full Success Coaching Membership Community ~ My exquisite membership community where connection, coaching, teaching and most of all, YOU, matter.
Podcast: Play in new window | Download
Subscribe: Google Podcasts | Stitcher | Email | RSS | More