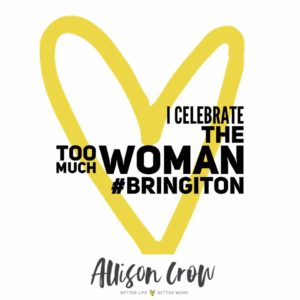 Here's what I know. In thousands and thousands and thousands of coaching calls- almost every single client taps into a sense of insecurity and not-enoughness. And what I've seen is that the SPIRIT within is begging for her (or his) too-muchness to be set free.
You ARE too much.
Too loud. Too quiet. Too straight. Too wild. Too shy. Too skinny. Too fat. Too confident. Too insecure. Too smart. Too dumb. Too emotional. Too Expressive. Too aggressive. Too sexual. Too demure. Too safe. Too risky. Too conservative. Too woo-woo. Too crazy. Too talkative. Too insane. Too much.
I don't think we just doubt our worth and enoughness. I think we doubt our too-muchness.
TOO MUCH WOMAN – I celebrate you. I ask you to be your TOO Much-self. What if you embraced and loved all of your too muchness? What if you allowed her to be expressed and embodied in every moment?
You don't have to shrink to control people's opinions of you. The antidote is living into all of your too muchness – there in that space, you will find the love and acceptance you craved all along. – all there inside your own heart.

? allison.
How are you TOO MUCH— Comment below and let's celebrate!
Ps. This is the theme of Camp Star Heart 2018.