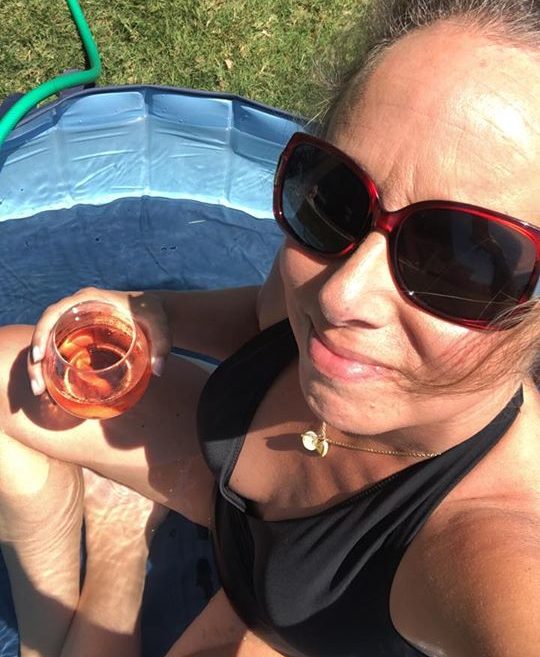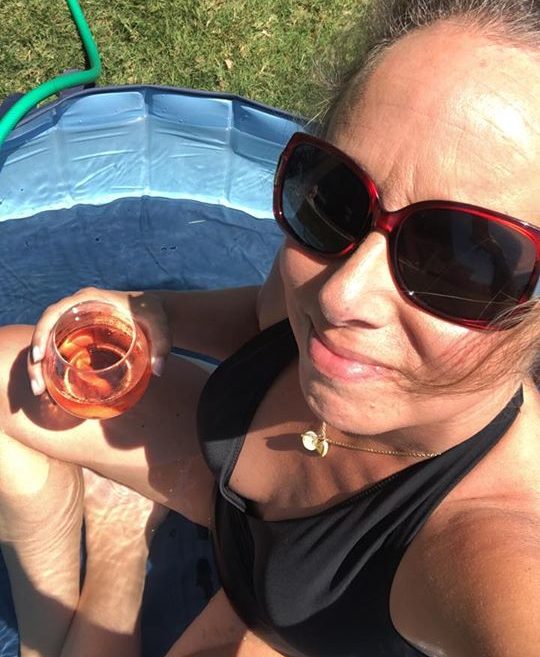 Pool is open. Covid 19-free. 😔
Honestly: I don't have a lot of words and yet I feel like expressing. If you see a post from me that has inspiring brilliance it is because I hire help to produce my brain for when my brain isn't creative.
I am not Covid creative. I am Covid doing the best I can with a range of responsibilities, a heap of grief, and lots of emotion between coaching clients (the part of life that keeps me sane right now) and managing my restless heart, toxic judgment of our government and extreme anything but especially right wing.
Texas heat has set in and this water baby is alone in her doggie pool.
Even the dogs won't get in.
I had a dream I was the mail person for my old company and I delivered all the closing checks incorrectly.
Listen, my current ISness isn't as bad as many many people. And it is my ISness.
The great Covid uncovering of 2020 is revealing a new layer of fears and desires and, that my friends….. well I'm a master at that
So cheers motherfuckers- from my doing the best I can to be in the sun and water even though it is a dog pool, and my Franzia Sunset Blush boxed wine, 10 lbs overweight but figuring this crazy stuff out just like you are.
Ps. I salute the human and messy in you…. not the perfect and productive.
Love 💛 Allison