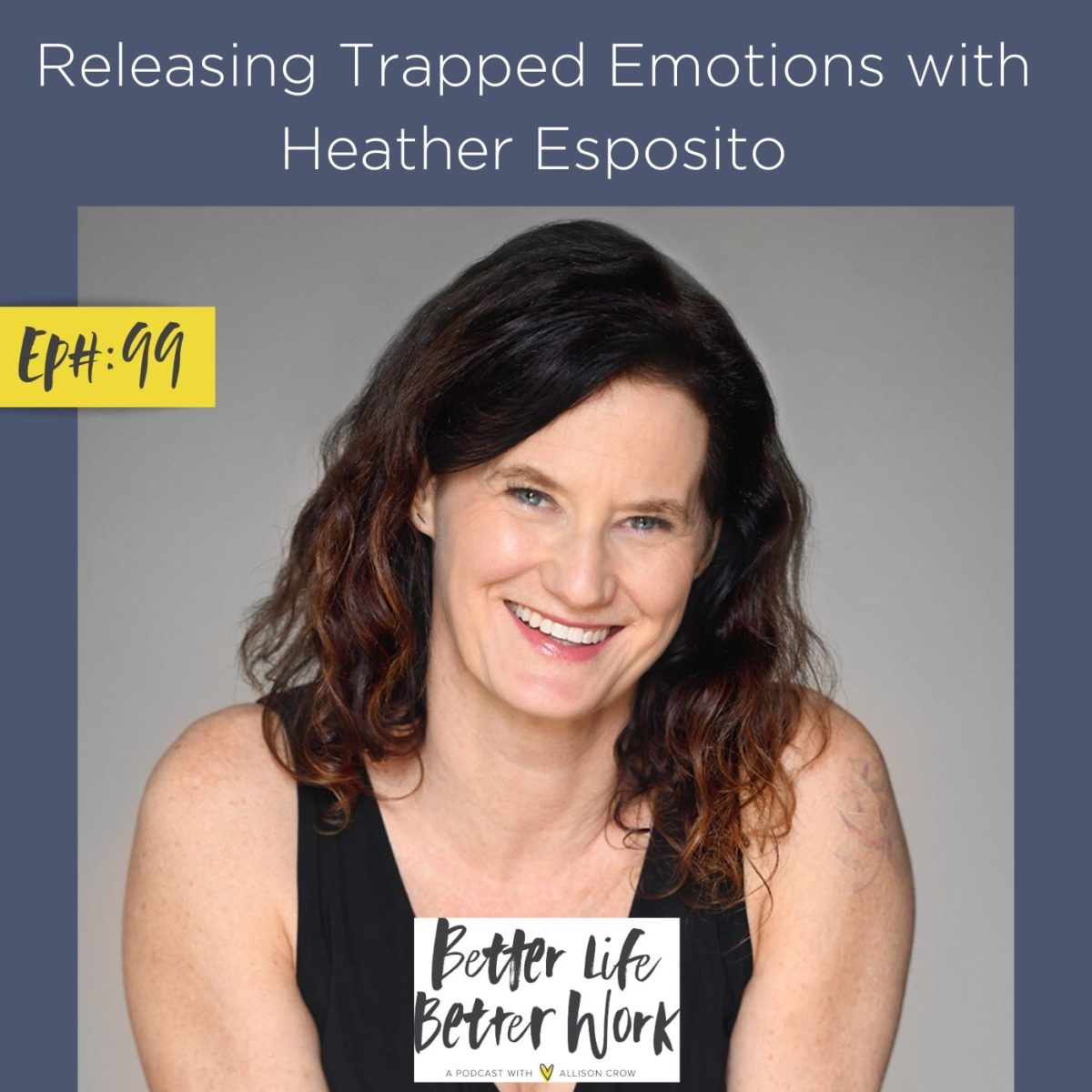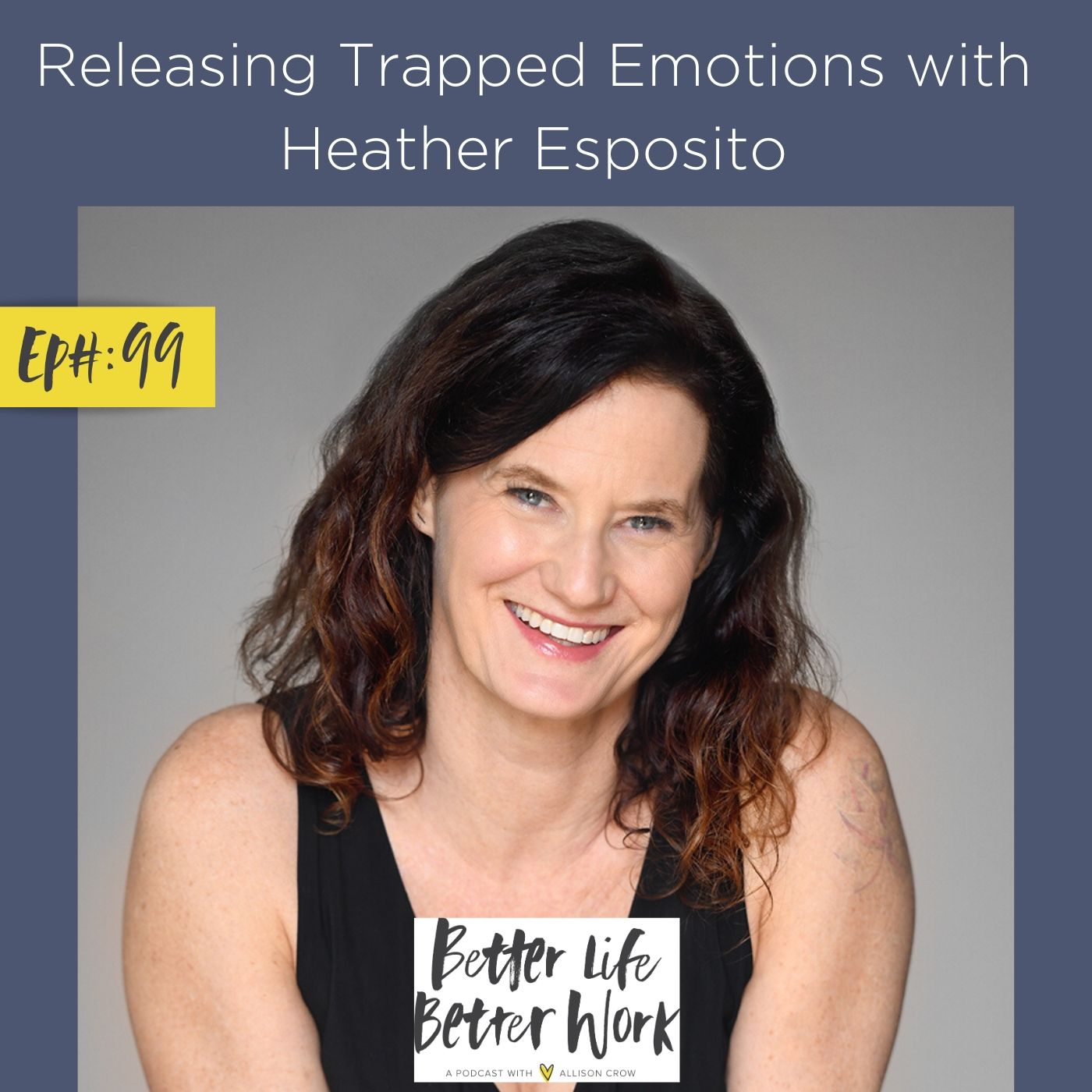 We're at episode 99! (Stay tuned for the celebration episode 100 next week!)

We have the amazing Super Soulie Heather Esposito on the podcast today
Heather is a member of Soul-Full Success (for over a year, that's what makes her a Super Soulie!) and is a huge contributor to our group, and to my life honestly.
And today she's sharing with you the power of releasing our trapped emotions through energy healing.
She's helped me with my heartburn, with my dogs, with some clients who wanted abundance help – and that's not even the half of it!
As a therapist and self-proclaimed skeptic turned bakery owner, author, Tony Robbins coach and then health coach and energy healer, she is a wealth of knowledge and is generously sharing her insights with us today.
It can be hard to describe energy healing, but you'll love her examples, stories, and tips for feeling better (hello all about the #BetterLifeBetterWork).
You're going to love Heather's energy (ha!) and knowledge she brings to you, check out her show and then I'd love to know your experience with energy healing, head over to Instagram or Facebook to let us know if you are still a skeptic, have experience with it, or are interested in more!
Love,
Your Favorite Life Coach,
Allison Crow
---
Do You have trapped energy keeping you stuck in life?
Life Transformation Coach
Podcast: Play in new window | Download
Subscribe: Google Podcasts | Stitcher | Email | RSS | More