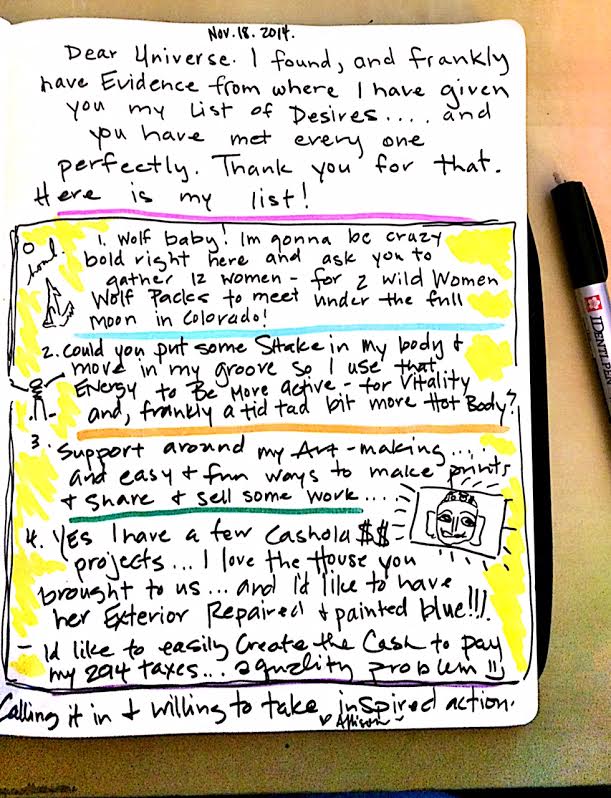 [et_pb_section admin_label="section"][et_pb_row admin_label="row"][et_pb_column type="4_4″][et_pb_text admin_label="Text"]
DESIRE: When did we give it up…when did we allow it to get dusty and feel ashamed of what we desire. Ok I guess I could own that….when did I allow desire to get dusty? What is it that we are inclined to feel guilty for desiring something for ourselves.
I've been noticing that. Releasing the shame when it shows up…and knowing that I am often deeply content. I am willing to be in the smack dab middle of the paradox of DESIRE and CONTENTMENT…. because I am born for BOTH! I am born for gratitude and contentment, and I am born for desire and creating!
I was reading through an old journal the other day. I found two little notes to the Universe about my desires. Seems, I was frank, and at a wits end….reaching out to the Universe as a last ditch effort when I wrote those notes…. and here I am 9 months later and EVERYTHING on those lists is complete. PERFECTLY COMPLETE!
So today, I'm going to do things a little differently. I'm going to see how much freaking FUN I can have letting the Universe indulge and support my desires — I am going to be more bold in making declarations of my desires! I am going to let them out…and any shame or fear that comes up… I will notice and allow and release! Yes, I am squirming about the fact that frankly, I desire business success and some extra cash and energy for a hot body instead of some holy and altruistic save the world stuff. And I am willing to get over the shame of that!
Fuck it!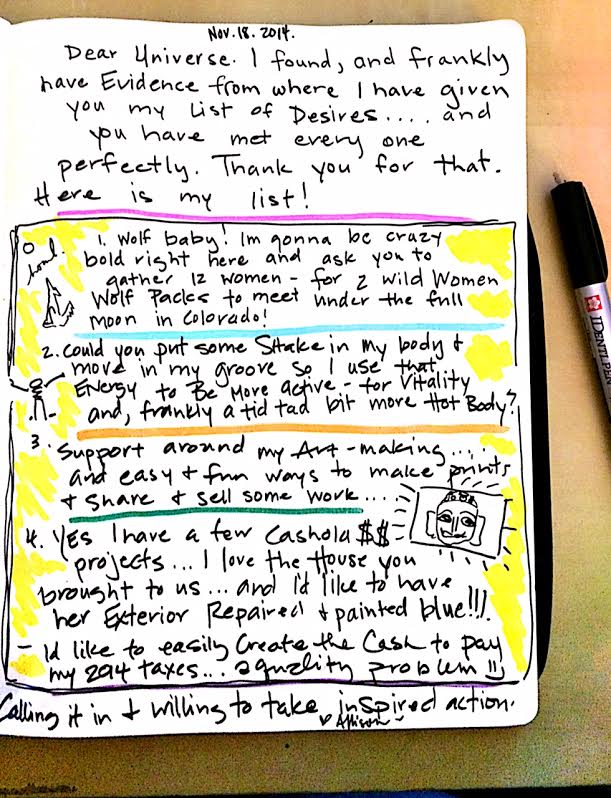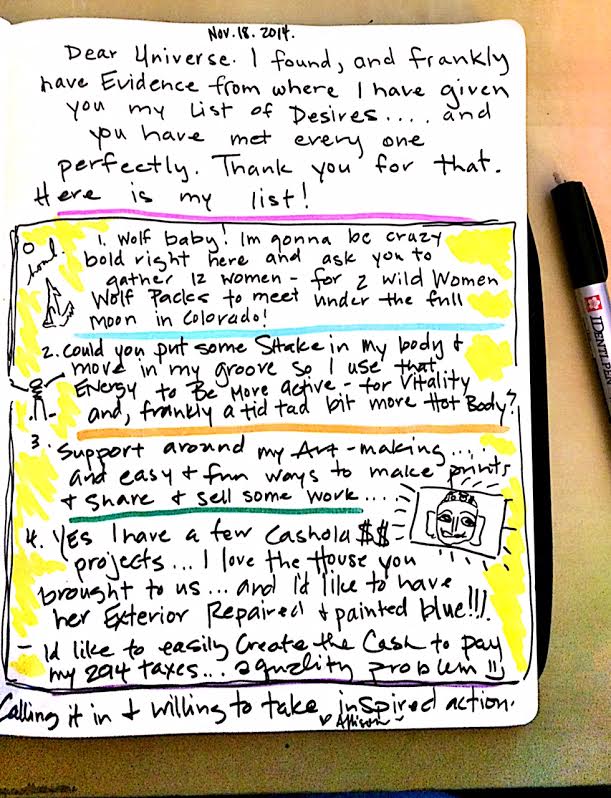 Today…these are the ones that come to mind… and I can't wait to see how fun it will be working with the Universe –letting her do the HEAVY lifting and BIG HITTING along the way! Cheers to DESIRE!
What is on YOUR list for the Universe today? Please share!
[/et_pb_text][/et_pb_column][/et_pb_row][/et_pb_section]