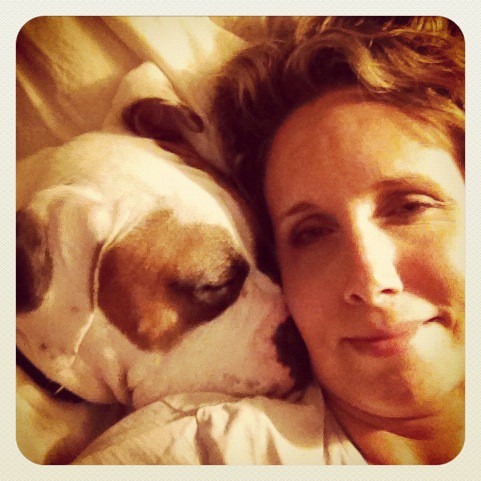 Naima Zakaria asked me a question about me not having kids… here is her question: "Is biological kids important to you or parenting ?" And I thought I would share more of my story. Seems when I open to these places it helps.
I am 42. I have 2 amazing bonus kids who came in to my life when they were in 4th and 8th grade. They are now 18 and 21. I have never had my own kids biological or adopted…by a combo of chance and by choice. This was not how I planned my life. I thought I would have at least 5 kids and at times dreamed of having 10 – a combo of adopted and biological kids. I loved having brothers and sisters, and I love being the child of my parents – and for a long time that kind of family was in my heart. I even have an undergrad degree in HOME ECONOMICS because I wanted to be a wife and a mom at the time.
I was a nanny in and after college. I was a full time live in nanny for 18 months and that + being a preschool and kindergarten teacher opened my eyes to a LOT that hadn't showed up in my "dreams of being a mom."
I never have been pregnant – not sure HOW that happened (wink wink) as it certainly could have along this path. I was 29 when I married for the first time…32 when we divorced. I had hoped to have kids and we didn't. We didn't try. I don't remember trying NOT to – although there may have been some of that on his part especially since he wanted out of the marriage. I also had a stage 4 cancer removed from my cervix just before I got married, and had complications after that surgery. That surgery can cause scar tissue that prevents sperm from being able to fertilize an egg.
I dated a lot after my divorce and when looking for my partner, I knew I wanted to date and eventually marry someone with kids. I wasn't anti-having-kids, and I knew that family was important to me. I watched my sister have 3 amazing babies and I began to understand THAT LOVE that everyone talks about. Family is important to me.
I met Bill when I was 33 or 34 and we discussed having kids vs not having kids. At the time I thought I really wanted to have them. I spent a lot of time thinking about it. I ended up realizing what I wanted was the biological product of Bill and I creating a life. I wanted another version of me. In reflecting I decided that for me – that wasn't a good enough reason to have kids. I wanted an ideal in my mind I actually did NOT want to be a parent, I did not want to do all that was required in raising kids. I had had my fair share in my 20s and knew more of the reality of what it would take, and I personally wasn't up for it – not to mention, my body, my spirit, never begged me for it. My husband had a vasectomy almost a decade before we met. No new kids in our family….I enjoy being Manthie and Will's Bonus mom – a totally different role than mom. Step-parenting is a whole OTHER story 🙂
It wasn't the life I imagined, and yet it has been the best life for me. I could have, would have made a great mom. And, honestly, the wild free spirit in me probably would have resented it. Just yesterday when walking with my husband I shared how grateful I am to be at this stage in our lives at our ages with our kids off in college. I love where I landed. In the process of examining my dreams of having kids – I learned a lot about myself. Some people think I gave that up for Bill. I did not. I didn't give anything up. I gained the life I actually wanted, and didn't know I wanted. I learned that I make a difference in another kind of way. That I have made a difference to way many more people than if I had had my own kids and focused on them.
One of my past nanny kids messaged me to say that I was a great mother figure to her…. another student I taught 15 years ago reached out to me for help just today. One of my past clients, and amazing mom with 2 young kids, once called ME when her young son had a major flip out — she trusted my wisdom as another kind of mother.
Some people are called to be moms in the traditional, and non-traditional sense. I was called to be another kind of mother. I have given birth to many dreams, I have given birth to hope and dreams of others. I have nurtured both young and old and a whole lot of middle aged. I have contributed to my individual tribe and to the greater global tribe. I have mothered my own little child within. None of this is above or below that of being a mother who bears, adopts and raises little ones for a life time.
So Naima, my answer is — people are important to me.. Their dreams, their spirits, their expansion and joy is important to me. In my 20s I had a heart for young ones. Now I have a heart for adults. Parenting in the traditional sense is not appealing to me at all. A different kind of family…a different kind of parenting – Another Kind of Mother.