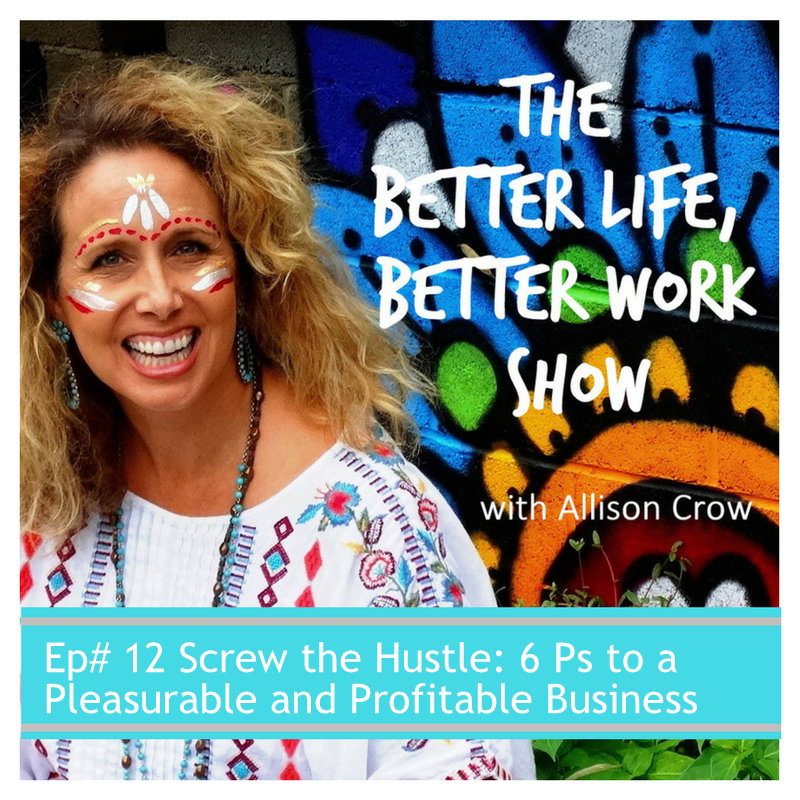 The impetus to hustle is strong out there.  In the corporate world, in the online business world.  
Struggling and striving is the way of the world, and many heart-centered business folks get sucked in.  But the hustle isn't sustainable.  I'm not saying that success doesn't require effort. I am saying, that success is a long game. It is a series of fundamental steps, vs a few grand slam moments.
This week's episode was inspired by thoughts that came out of listening to a talk by Walter Nusbaum at Catalyst Denton  (You can find his original talk here).
Walter's talk got me thinking when he asked, "What does it take to reap the rewards?" I started thinking about the elements of pleasurable and rewarding success.
I came up with 6 Ps of a Pleasurable and Profitable Business. 
 1) Be Persistent
When one has the capacity to create big chunks of revenue, it isn't uncommon to think "If onlyI can hit the grand slam home run – everything will right itself."

This thinking creates a tension in our body

Free throws, layups and … win games… not the 3 point shots

The quick fix is in demand but doesn't reap the true rewards. 

Frequency over Intensity.

Hustling is not sustainable.
2) Be Prolific
You think you have to write the whole book but….

If you put out a little paragraph out every day, it creates a cumulative effect

Do a little bit every day

Create continually
3) Be Patient
Exponential success factor – people often quit just before the success really hits

**Part of being patient is being persistent

Walter – "The rewards come at the end"

Where is my revenue? Seems like it's going to pay things from behind…

Sometimes I think what job could I get that would pay my net… it would have to be a sales job. AND… I'm in a sales job right now… we all are… if you're an artist/entrepreneur you are in sales.. you are worrying about your own problems instead of someone else's for security
4) Perspective
You are too easy on yourself

You are so hard on yourself

Get perspective.  Spiral in and spiral out. 

Having a coach is super helpful in getting perspective. 
"Allowing pleasure shows up on the balance sheet of your soul." - Allison Crow Click To Tweet
5) Be Present
Mindfulness, presence, and awareness, the Divine – bring it into your business.

When we are present we drop below the automatic thinking.

What is true for you deeper than your thoughts?

Tune into your spiritual guides.
6) Prophet first then Profit.
****You can Profit first when you Prophet first.  Here is the blog post from this week on Prophet First or Profit First http://allisoncrow.com/profit-first-or-prophet-first/
---
Other Resources:
Videocast:

Podcast:
Podcast: Play in new window | Download
Subscribe: Google Podcasts | Stitcher | Email | RSS | More