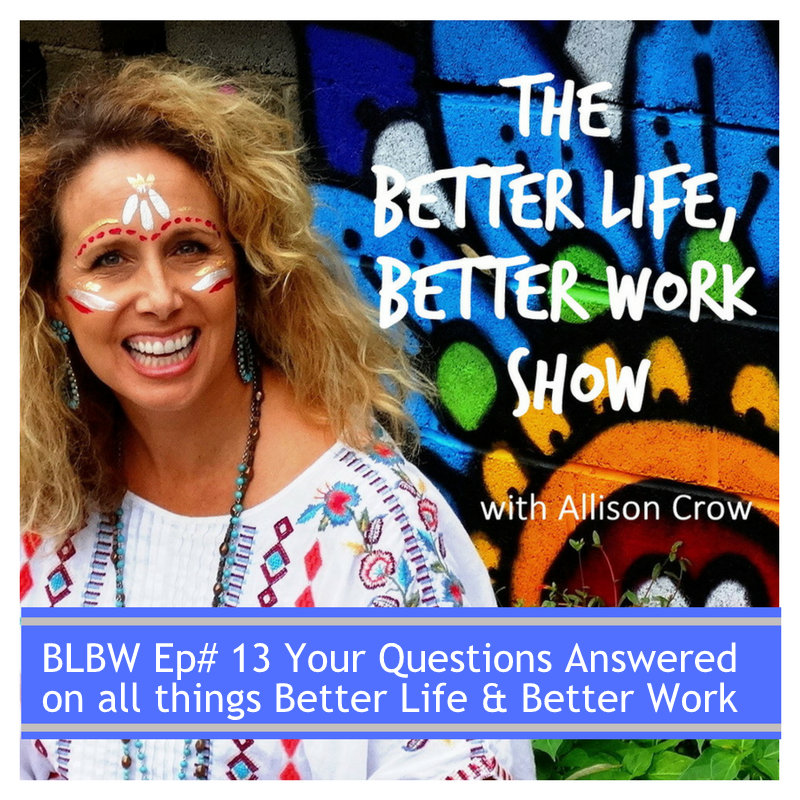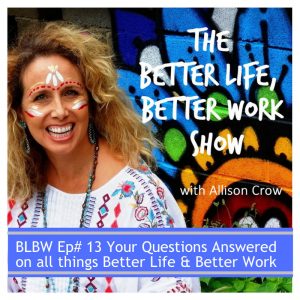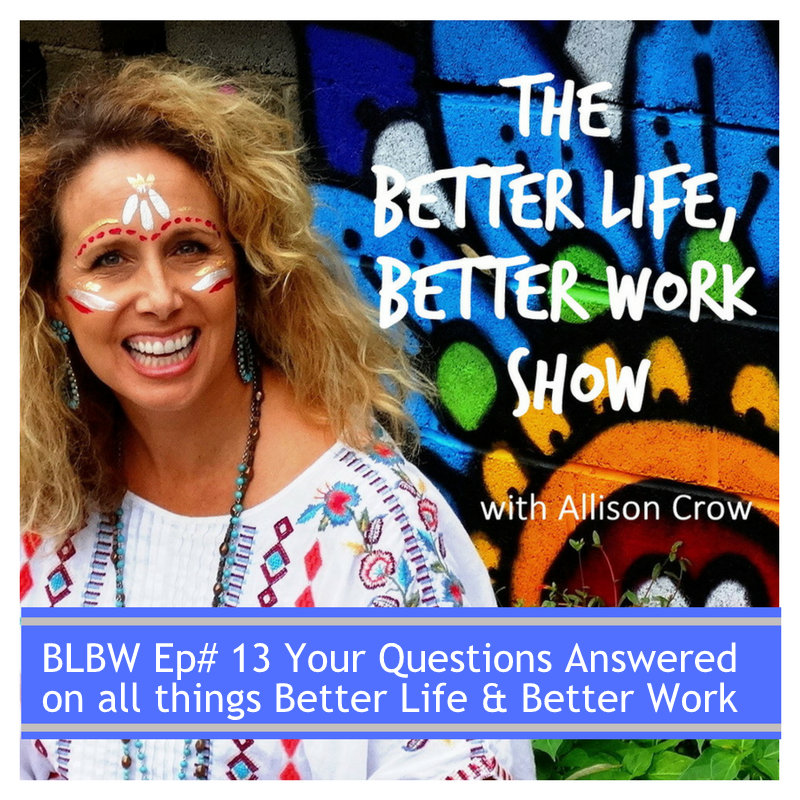 Topic Episode #13:  Tribe Q & A
This week I took questions from members of my community on my email love list, my fb group and on Instagram.  We had some great questions that covered the gamut of Better Life & Better Work! 
Rosie from the UK asks: Got a question I'd love to see your perspective on what do synchronicities mean? When they happen, why? What does it mean, in your opinion?

Suzyreading

from IG asks:   How do you shape the help that you're given… when I'm in need my loved one tries to fix when I just really want him to bear witness and be with me as I express my feelings. Recipe for frustration for both of us…
Deborah asks: My question is how to stop niche hopping over and over when things don't seem to be attracting clients?  Also, I hear so much about marketing through talking about the problem that you solve. Do you think you need to have one problem that you solve for people to communicate in marketing? I know that you have said that you don't need a niche on one of the videos you made but having a no niche didn't seem to work either or was it just that I need to be me doing my thing and various things and do that long enough?
Susan Asks: I AM actually narrowing my niche—My question is—how do I reach that special niche, once I have determined what it is?
Linda asks: How do you know what works for you when you haven't had enough clients to have an idea of what works? In relation to not hustling, cutting down on the tasks
Missy asks:  I recently left a "job" that I had been doing for 4 years at a company that I had been with for 13.  I know that I made the right decision by leaving so why do I still have those pangs of regret that bubble up every now and again that make me doubt my decision?
Casey asks: How can I keep my Art-Making and Teaching (that I've been doing for TWENTY YEARS!) a priority AND enjoyable, when my husband still says, "When are you going to get a REAL job?"

Positively Slim on IG asks:

 How can we know what our online audience wants to know? I do ask often on posts and emails….

Elizabeth asks:

how do I set goals that I will actually feel like honoring and committing myself to?

I'd love for my side business to earn $100,000 a year because I think that would lead to some amazing things in my life. And yet, I've done little to move forward on that goal. It feels like a good goal, so why haven't I taken action? Is it because I'm not actually aligned to that goal? Is it because that goal is too big and too vague and perhaps the goal should be something like "send three emails a week to my list"?

Kathryn asks: How do you get someone out of your head and heart. Any rituals or insights?
---
If you would like a copy of the Values Clarification Process – Register here and one will be sent to you.

Mystic Sister Painting Retreat in June  http://allisoncrow.com/painting-retreat/
Podcast: Play in new window | Download
Subscribe: Google Podcasts | Stitcher | Email | RSS | More