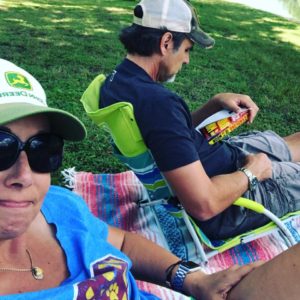 Comparison. Other people's opinions. Rejection. Am I doing it right? Am I doing it wrong? She's getting opportunities I'm not getting. Why is this so easy for them and so hard for me?
I remember these thoughts. Sometimes I still have these thoughts…. but only ever when my eyes aren't on my own work. Or my nose is all up on their business instead of down doing my work.
This is another form of FROTHING. It's a comfortable misery – more comfortable than the next right uncomfortable step.
Why settle for misery. The way to stop it is to STOP the comparison and the judgement.
But the Ego is so much more comfortable creating in protective mode. Soothe that ego and be where your feet are and then take the next right step.
Stop stooping down and start stepping up.
Be you. Do you. And then repeat.
Love,💛AC