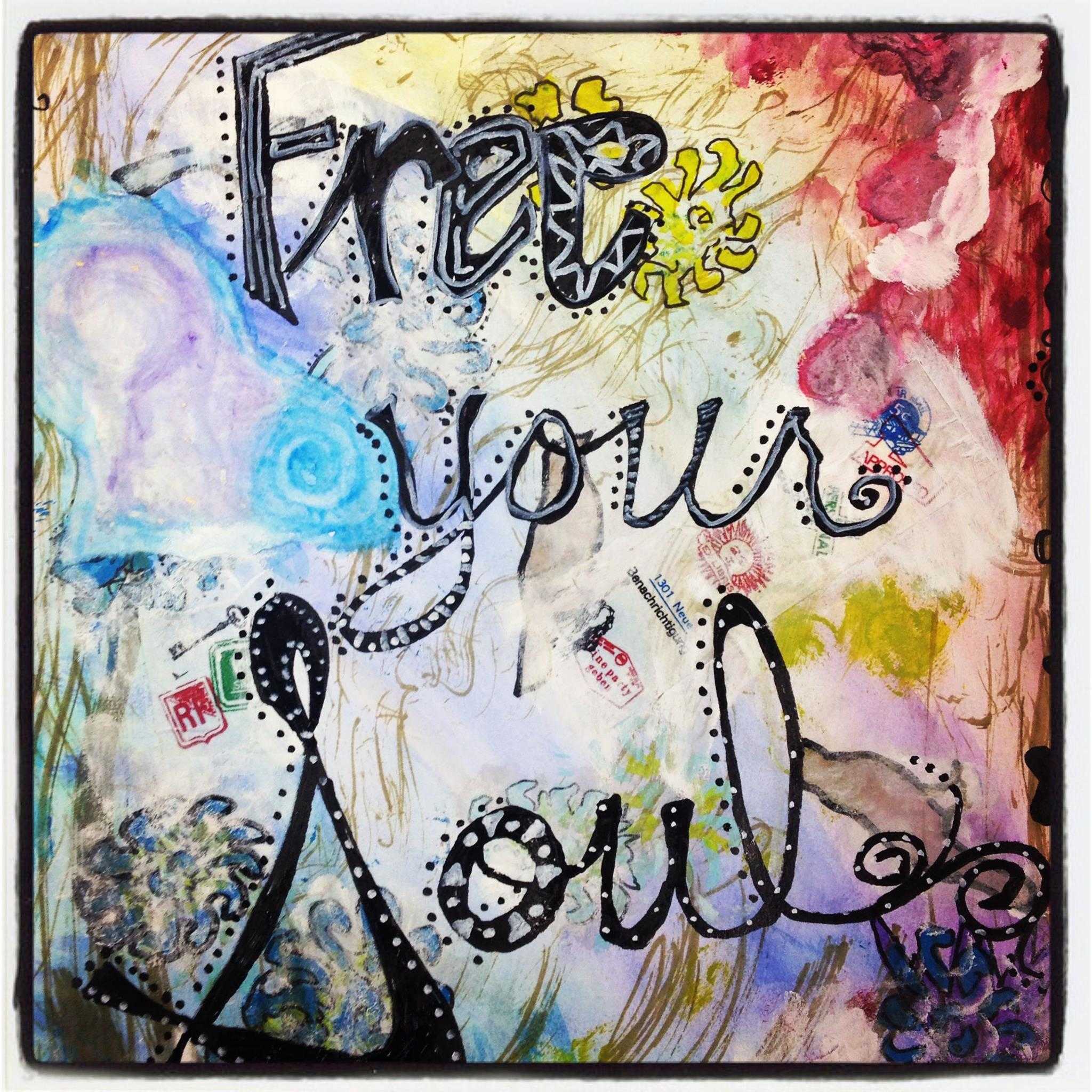 Hi, 
My name is Allison, and I am a recovering OVER ACHIEVER who has tied her worth in with her work.
I've been self employed for 8 of the last 10 years. The first year I worked for myself, I accomplished things that astonished and were accoladed by others. I survived and thrived after an unexpected divorce that left me feeling worthless and unchosen. During that time I experienced a drug like high – That I was worth something because I accomplished something (WARNING WARNING EGO taking HOLD here).
When you work for yourself, there is no one giving you hours or a list of things to do.  There is also no one to remind you to schedule time off for yourself at the holidays.  For years I didn't take more than a day or two off.  And this year, I planned to give myself 2 full weeks off during the holidays.
I admit it is a bit of a challenge for me to take some time off and do NOTHING. Because ego thoughts – separate from soul – try to tell me that I am nothing without the work that I do, or the performance I accomplish…that I AM my business…or that money will dry up if I take time off.  This is where the stench of being a recovering overachiever show up and clashes with the aroma of my peppermint mocha.
It shows up in the form of anxiety about "business slowing down" if I stop working.  I absorbed this toxic idea working in real estate.  And so today, this recovering overachiever takes a few deep breaths and remembers that everything is taken care of, and that the Universe supports my journey and my seasons – both those of hard work, high visibility, and those of wintering, resting, and restoring energy in both my body and life, and in my coaching practice.  And that I AM NOT my coaching practice.
It shows up in the form of SHOULDS – these are directly caused when I allow that little thief of JOY in…the one called Comparison….   My yucky voice shows up and berates me with these thoughts:
I should be blogging

I should be sending an email

I should've made a holiday sale offering 

I shouldn't hire coaches now

I should have more people on my roster 

I should go back to the online marketing way of things instead of this deeply relational

I should paint (yes even that)~

I should have a better wardrobe (oops…. and yes…this slips in after watching 13 episodes of Scandal and seeing Olivia Popes obscenely expensive and gorgeous wardrobe.  

I should have gotten everyone presents so that I would be valuable (yes this bull shit creeps up). 

I should be responding to those important emails….
and blah blah blah.
And then I take a deep heart centered breath…I come back to my holy truths, spoken to me in love and peace by my Inner Whisper and Divine Business Manager: 
I write when I am inspired 

I email my tribe when I am inspired – I ditched the formulaic auto-drip emails in favor of authentic relating via natural energies. 

I didn't make a holiday sale offering because I wasn't inspired to do so.  Money always comes, I have plenty, and there will be plenty in the future.  Blessings and hooray for those colleagues who did

.

Of course your are hiring coaches now.  You are completing a cycle and your Inner Wisdom has guided you well in the past and is now.  Hiring Rich and Rafael was and is the perfect thing to do and now is the perfect time.  PS…you thrive on these kinds of risks, Darling Allison.  

I have just the right number of people on my roster – exactly the number I chose to work with.  Remember when you had 47, and 72 people…how exhausted your were and how you couldn't really go deeply with any of them.  YOU created this space because you desired the space, and depth and connection.  BREATHE baby… it is perfect.  And even now, Spirit is stirring a few new people… people who are looking for EXACTLY what you are offering.  

Regarding the online model and marketing thing, Allison. – There is no right and wrong.  There is only what delights you.  If it delights you…do it. If it repels you…then by all means, don't.  Stop taking things so seriously and have more fun.  Follow your feel good.  It is the BEST BUSINESS PLAN you have every worked.  So keep working it…not only in business, but in life, my love. 

Paint when you are inspired.  The guy who wrote WAR of ART – and anyone else that tells you to WRITE OR CREATE OR PAINT everyday because you should…is only telling you what works for them.  So Allison, what works for you? Does it work for you to paint today? Then paint.  If not then don't. 

Enjoy the beauty of those clothes…and enjoy the comfort of your cotton and jeans and comfy shoes.  When your spirit is in alignment –you LOOK GOOD and don't have to wear high heels or swanky suits to support those you love and work with.  If you want some sassy clothes… go get them….but you know you love your own unique version of style.  Look in the mirror and see how beautiful you are NOW -today, even in your pjs and no make up.  YOU ARE BEAUTIFUL. 

Christmas – boy has it gotten messed up.  Christmas isn't about presents…it is about PRESENCE.  The best gift you can give others is PRESENCE.  BE PRESENT with your family and friends….but first and MOST importantly, be PRESENT with yourself.  BE PRESENT with ME! 

Allison, my love, emails and anything else on your to do list….. they can wait.  Remember…just be PRESENT.  Follow Your FEEL GOOD.  Trust your INSPIRATION.  Go with your FLOW – even if it ebbs.  Check in, CENTER…get in alignment.  You know how to roll with this.  And enjoy NOT being in email for a few more days love…. it will help with the PRESENCE.  
AH yes….just a few moments to STOP the ego and inner critic thoughts.  To hear what they have to say, and then gently listen to my Inner Wisdom and what she has to say.  To allow myself that Divine Support.  To know that I AM, simply because I exist.  That, while yes, I contribute to the world and have created the gift of work that I love, and that I am not that work.  I am not even the greatest of my contribution.  I am simply spirit…that wants from time to time, to be PRESENT with ONENESS.  Not so busy in the To DO's of life and work.
Achievement — nothing wrong with it.  Nothing wrong with hard work –and…remember who you were before you got lost.  REMEMBER WHO YOU WERE BEFORE YOU GOT LOST.   Get back in alignment with HER…and Just BE and watch life unfold perfectly. 
Free Your Soul Babe…detach from all the thinking.  Just because you think it…does not make it true.  Tune in, center and just be— just be whatever your desire in each moment.