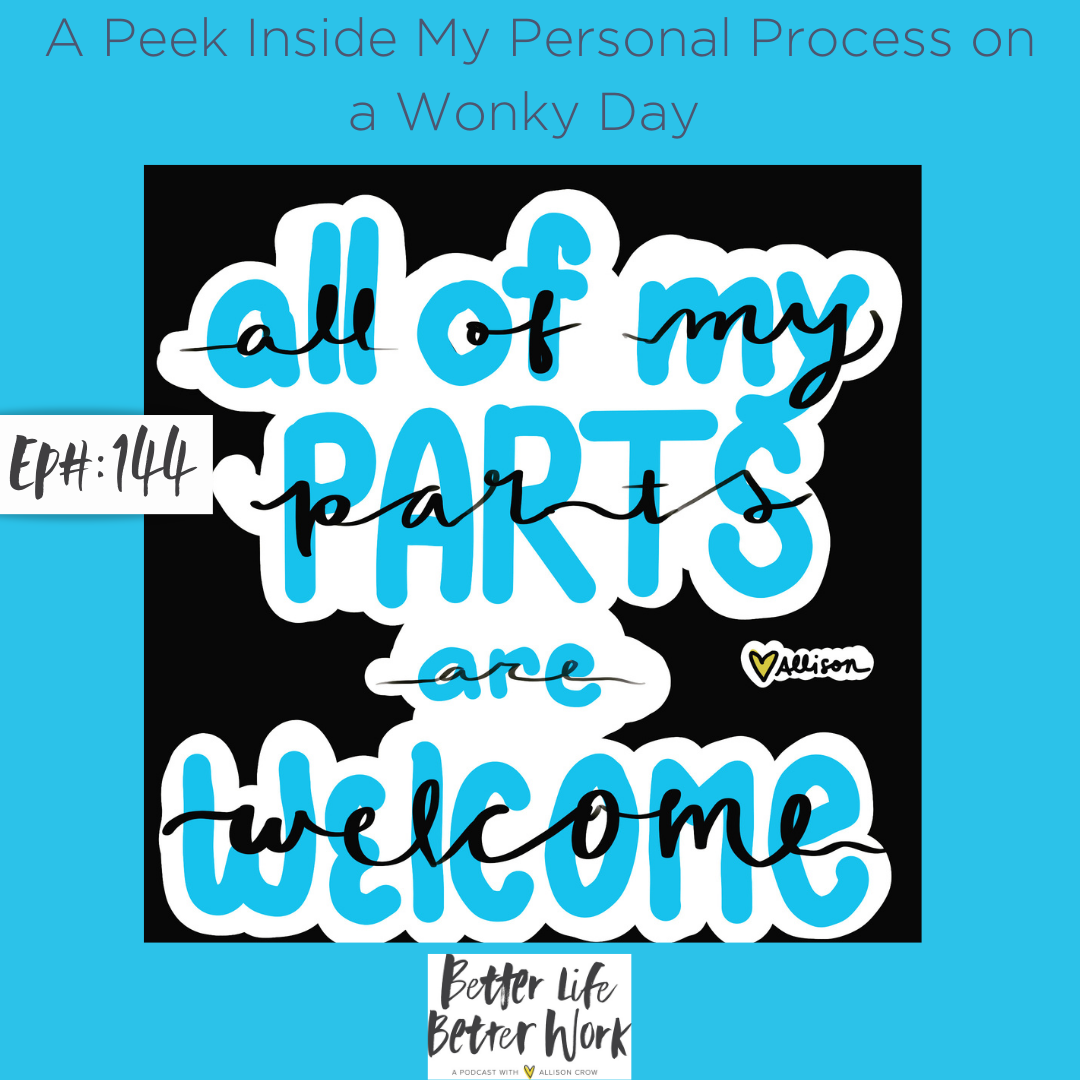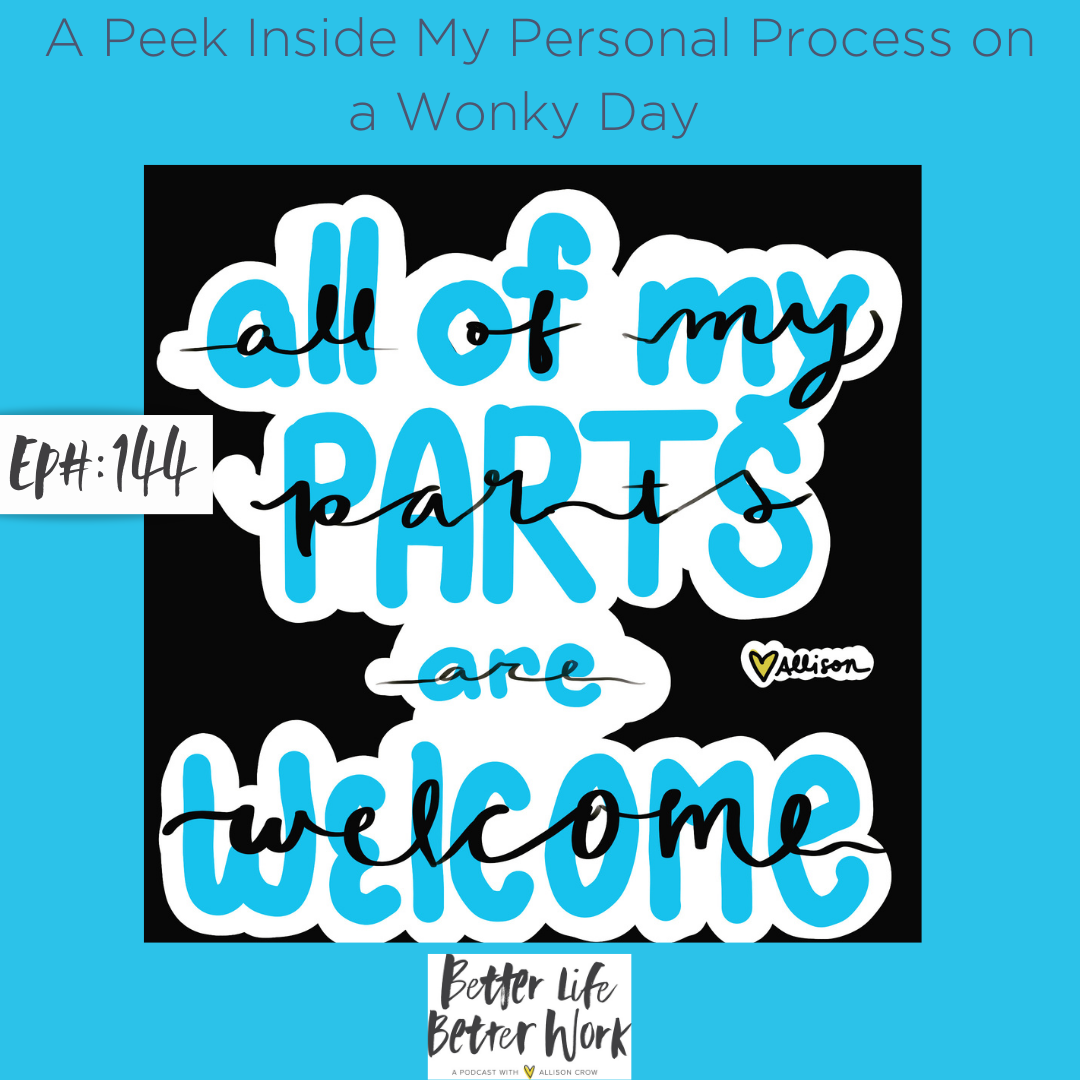 They say, don't tell them about your work, demonstrate your work. I've been sharing some live sessions with my clients. This is an episode giving you a behind-the-scenes listen to my very own personal process.
This is a very intimate share. Take a peek at my own personal Self-Leadership process, straight from my journal.
As usual, I share to model humanity – to let you know that even leaders have wonky moments – and here's a genuine process I used in my journal to soothe and recenter. I've been working via Internal Family Systems with my coach/therapist, while also being trained in the modality. Thanks for listening and sharing if you know someone who would appreciate this episode.
Love, Allison

PS: In my group membership coaching program, we are doing lots of this deep inner work from an IFS informed place – I'd love to be your coach – check it out at https://soulfullsuccess.live/purchase-life/.
Podcast: Play in new window | Download
Subscribe: Google Podcasts | Stitcher | Email | RSS | More