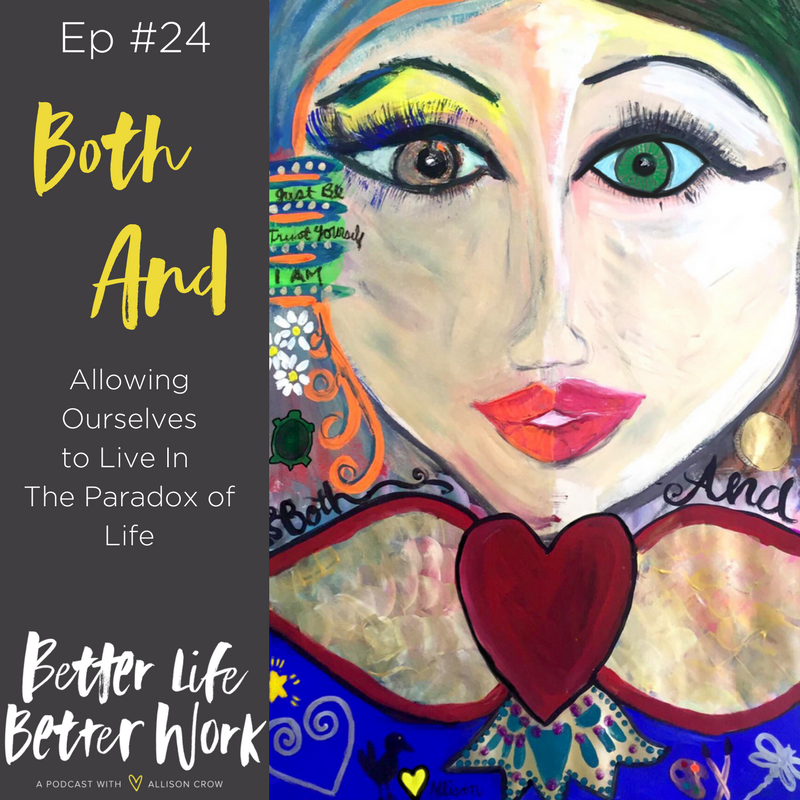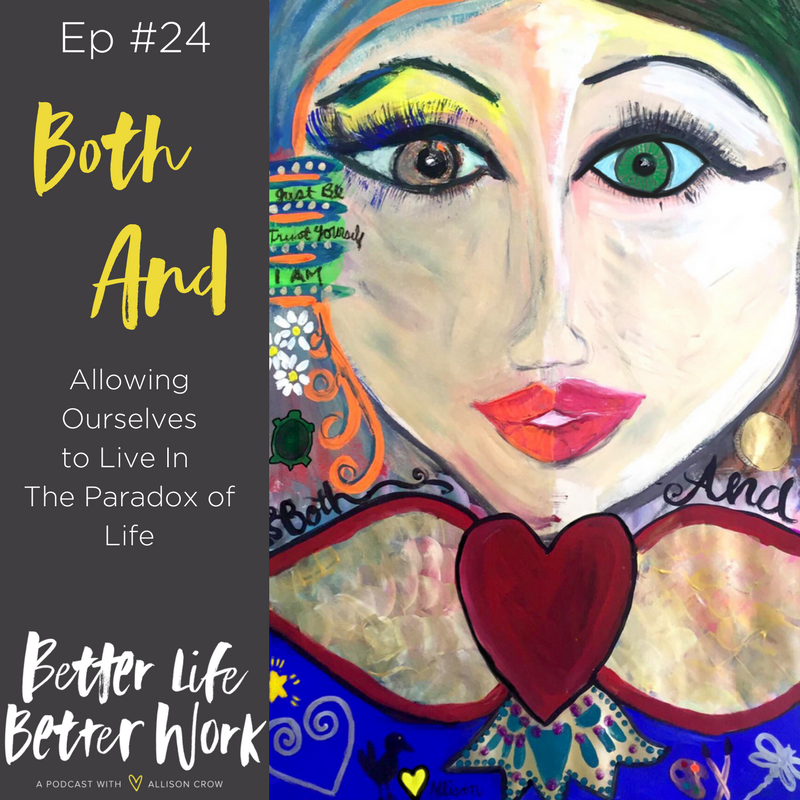 When we limit ourselves to being EITHER/OR in life…. we miss out on the possibility of BOTH/AND. In this episode, we look deeper at living in the paradox of life. This subtle mindset shift opened up a whole new world of possibility. I'd love to hear your BOTH/AND examples on the podcast page after you listen to the episode.
Love, Allison
You can connect with at www.allisoncrow.com or on my facebook page.
I'd Love for you to check out Soul-Full Success School for Life & Biz – my monthly membership program for life and business classes and coaching + amazing connection and community.
Podcast: Play in new window | Download
Subscribe: Google Podcasts | Stitcher | Email | RSS | More