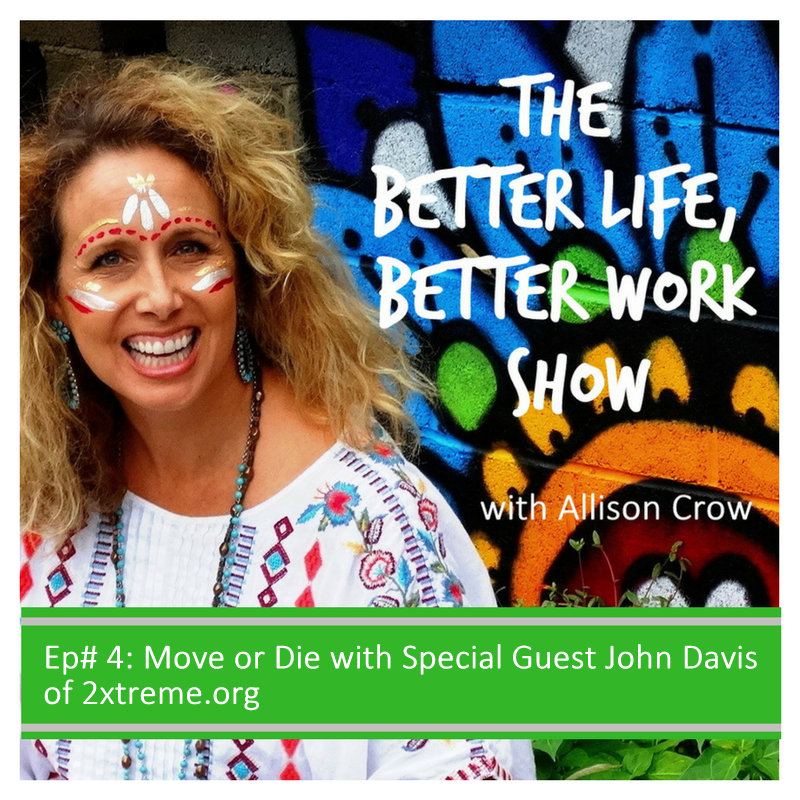 Meet my friend of 25 years – John Davis.
John is a therapist who has built not only a successful therapy practice, but also a non profit , the 2xtreme Foundation whose mission is
"to provide clinically appropriate services to teen boys, young men, and families who are dealing with social and emotional challenges.

To encourage growth in young men's emotional and behavioral health through alternative therapeutic relationships, while increasing successful experiences and connections.

To provide 2xtreme services for those who otherwise could not afford them.

John has also been diagnosed with Motor Neuron Disease – Also known as ALS.  Listen to the show to hear his miraculous story.  

We want to encourage you to:

Be willing to take risks when people tell you something can't be done

Be willing to try new things

Move your body.  Even a little every day.  

Never give up hope.
Podcast: Play in new window | Download
Subscribe: Google Podcasts | Stitcher | Email | RSS | More