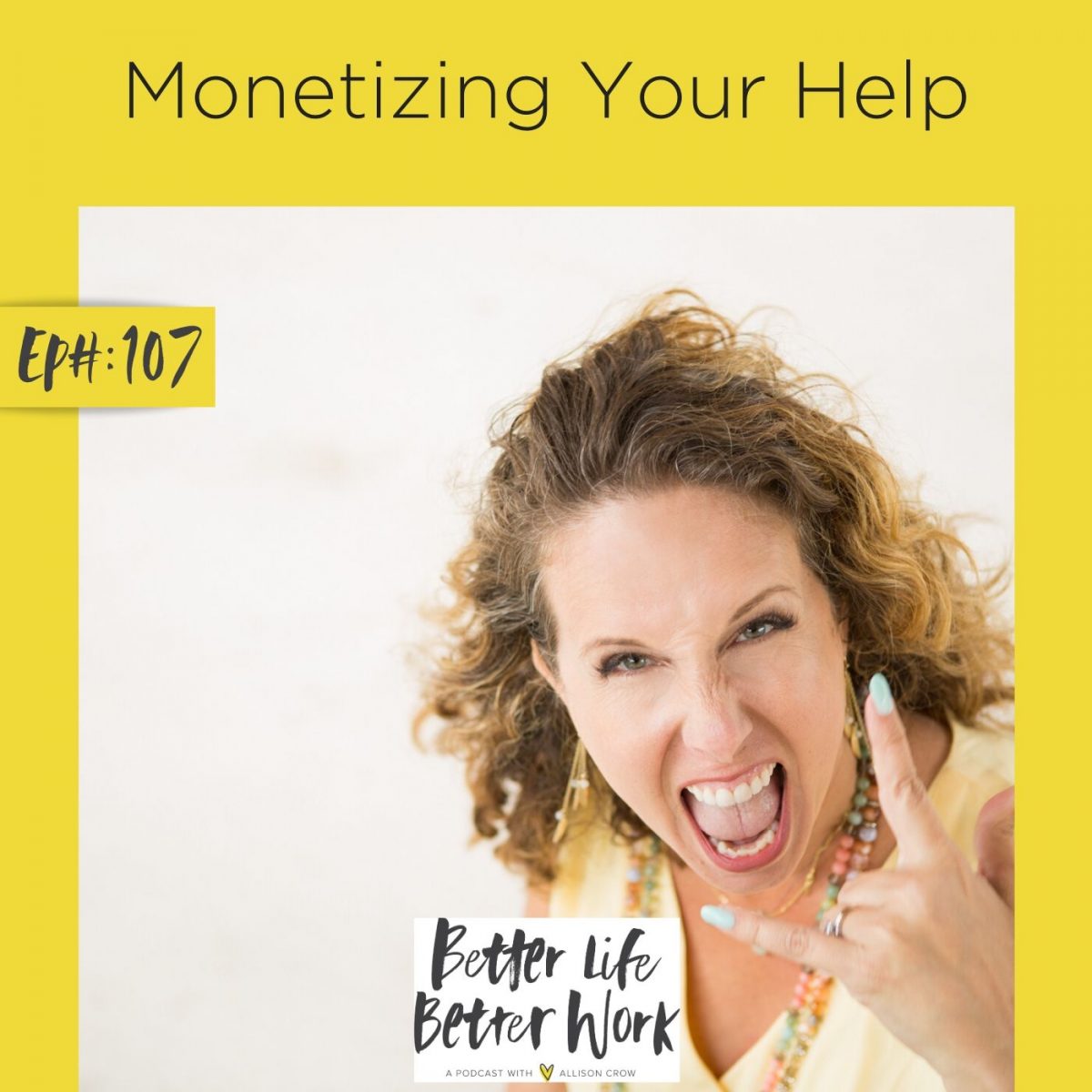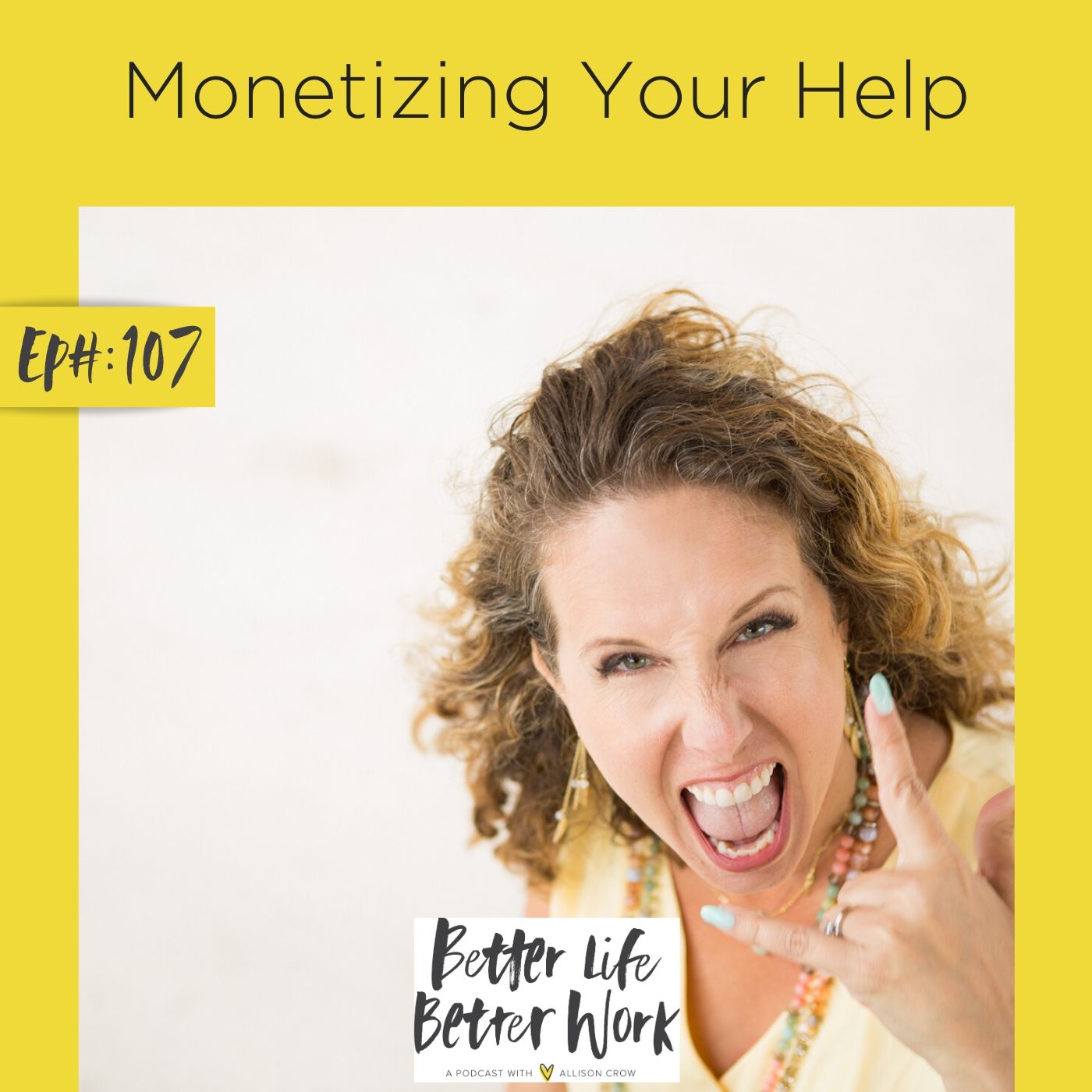 Let's have a quick convo about monetization…
Specifically I want to speak with you about monetizing the help you get in your business.
Since deciding I am a CEO that allows high level help, I've learned some things to consider in hiring out that I want to share with you on the podcast so you don't have to experience the expense I did.
The core takeaway I hope for you is that you learn to make delegating decisions so that the help you hire helps you profit.
I'll share with you the questions to ask when you are growing and considering getting help and I even through in a few fun analogies (a double patty hamburger may or may not be one of them – can you tell I follow a Ketoish diet?!)
Learn from the lessons I've gained in hiring, take it all in in this episode, and then I'd love any hiring lessons you've learned over the years, there have to be some fun stories there! Head on over to Facebook or Instagram to share yours with me.
Love,
Your Favorite Life Coach,
Allison Crow
---
Get on the wait list for Soul-full Success and be the first to know when it opens later this year.
Podcast: Play in new window | Download
Subscribe: Google Podcasts | Stitcher | Email | RSS | More