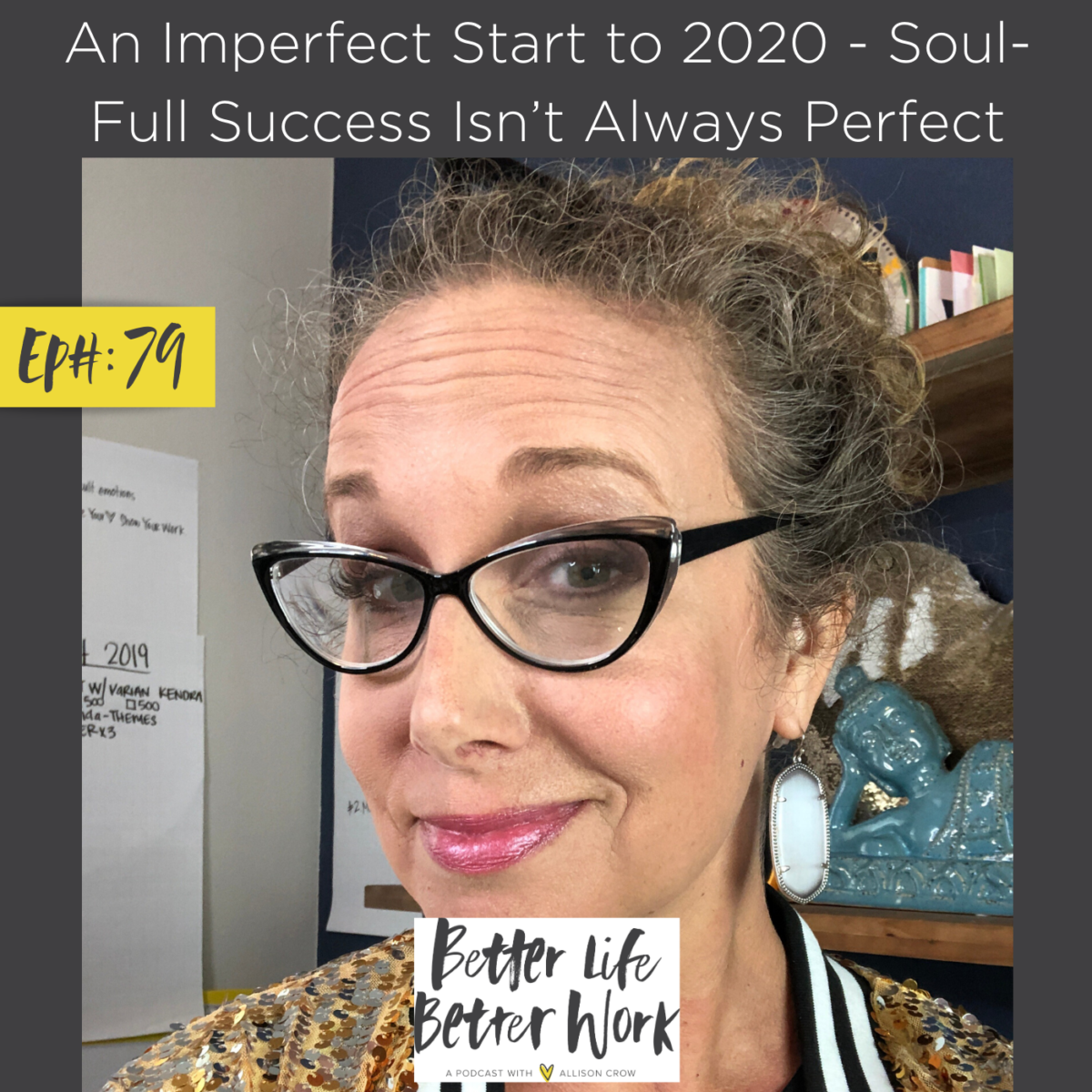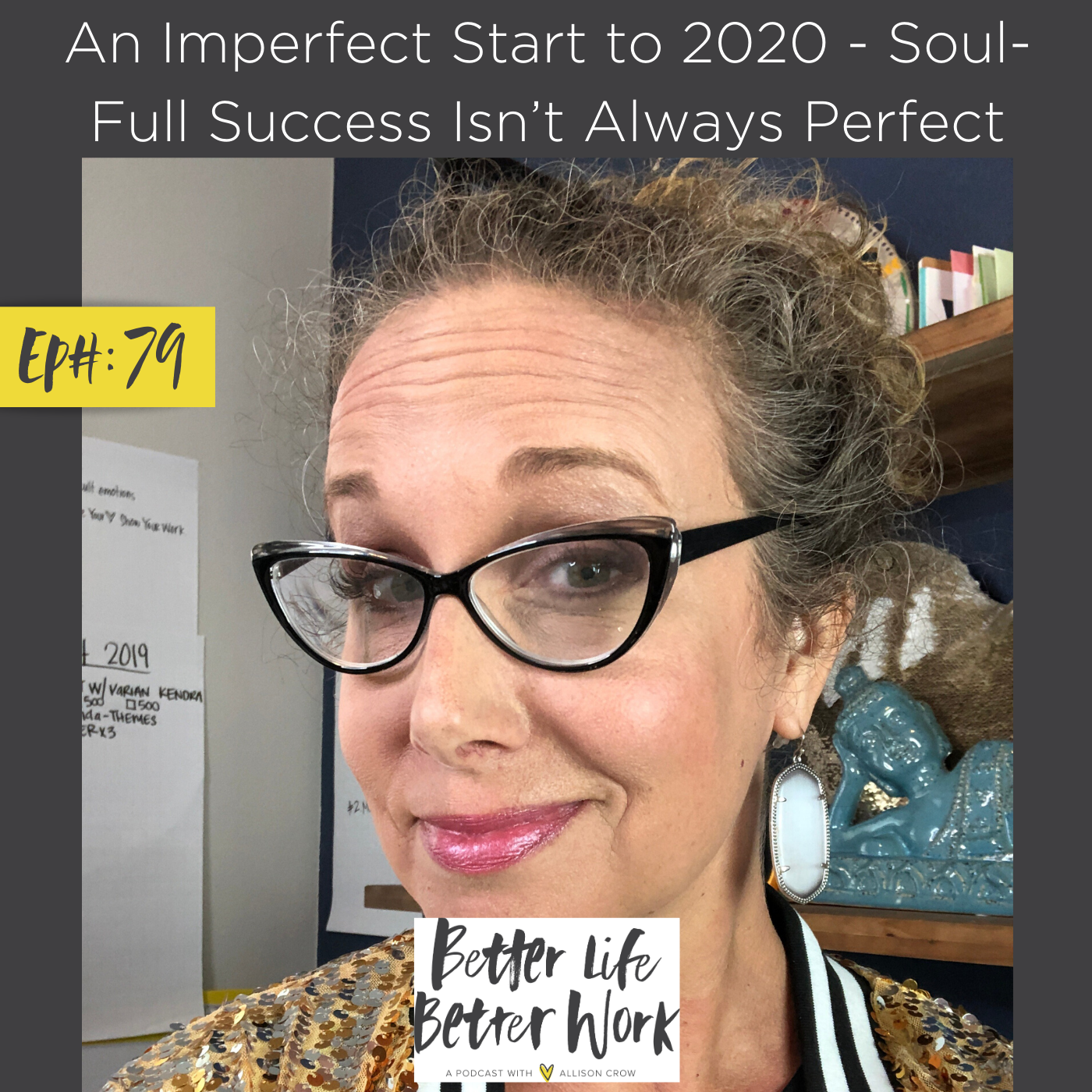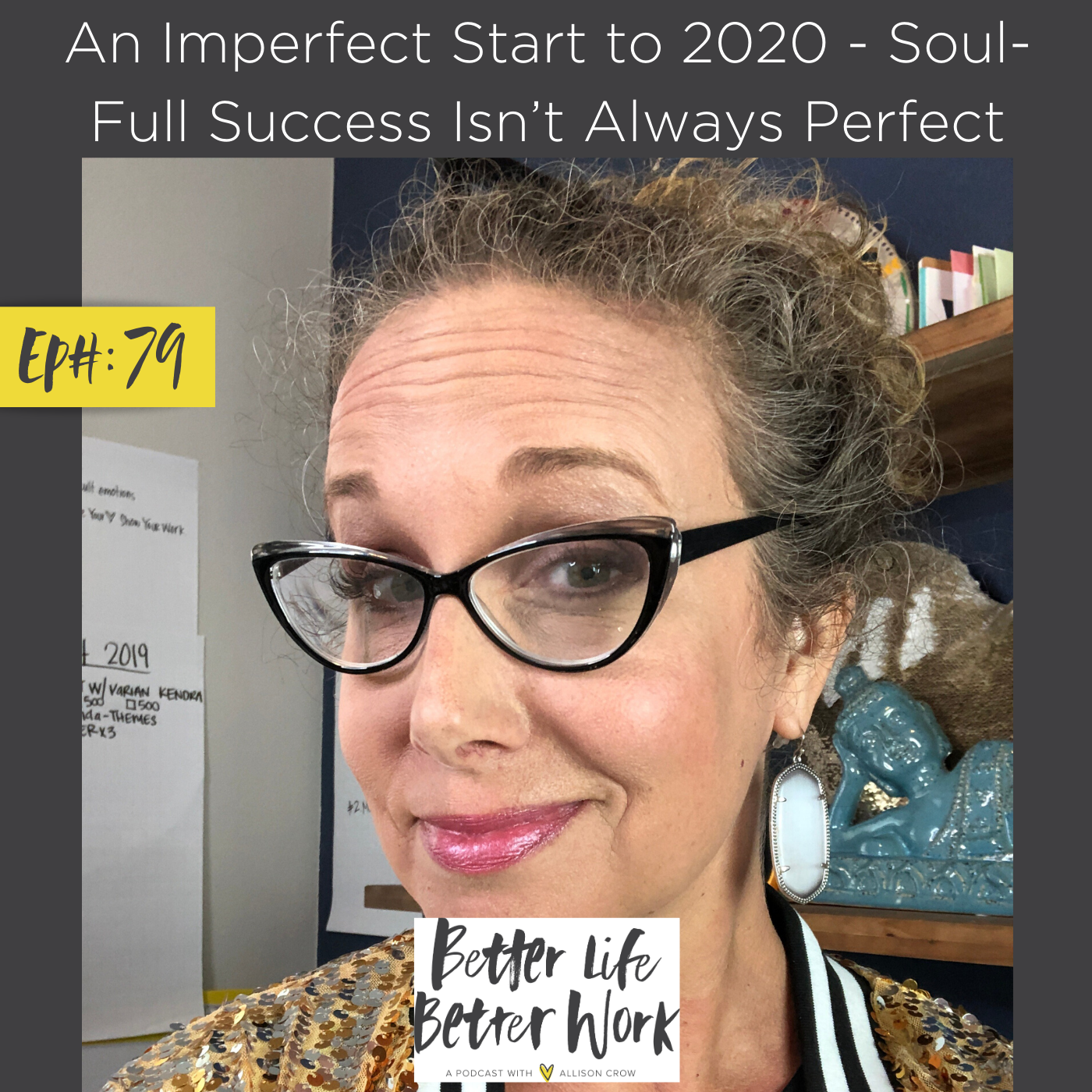 So far 2020 has been anything but perfect.
And in realizing this, I recognized that I want to share with y'all more about real life leadership- how we can keep showing up even when we don't want to, even when we don't feel ready, even when it won't be perfect.
And I'll be honest, this episode isn't what was planned.
I was meant to share more of the wonderful perks of joining me in Soul-Full Success. But I didn't feel fired up about that, that felt hard.
What didn't feel hard was getting real with you about my imperfect start to 2020 and the pressure of leadership.
So instead of hiding, instead of giving in to perfection, instead of pushing away my humanness, I created this episode for you.
This episode is for all of you- for those of you that have set your 2020 goals and have your plans, and those of you that don't. It's for those of you that feel that you don't fit the mold and those that feel they must show up perfectly. It's for those of you that feel ready and those of you that don't.
My Soul-Full self created space for this episode and I'm pleased to share this perfectly imperfect episode with you.
And with it, I send you a gentle reminder to love yourself where you are. And if you are having a perfect 2020 so far, or a more imperfect one like me, I'd love to know, head on over to Instagram or Facebook to let me know how your 2020 is so far.
---
PS- Soul-Full Success is NOW OPEN! If you are loving what you are hearing and learning on the podcast and want in on being a Soulie, I invite you to join us! This is my live coaching membership group where you have unlimited access to me and our amazing Soulies for all you need from the mystic to the logistic. If this sounds like something you are interested in, join us while the doors are open at https://soulfullsuccess.live/purchase-life/
Podcast: Play in new window | Download
Subscribe: Google Podcasts | Stitcher | Email | RSS | More