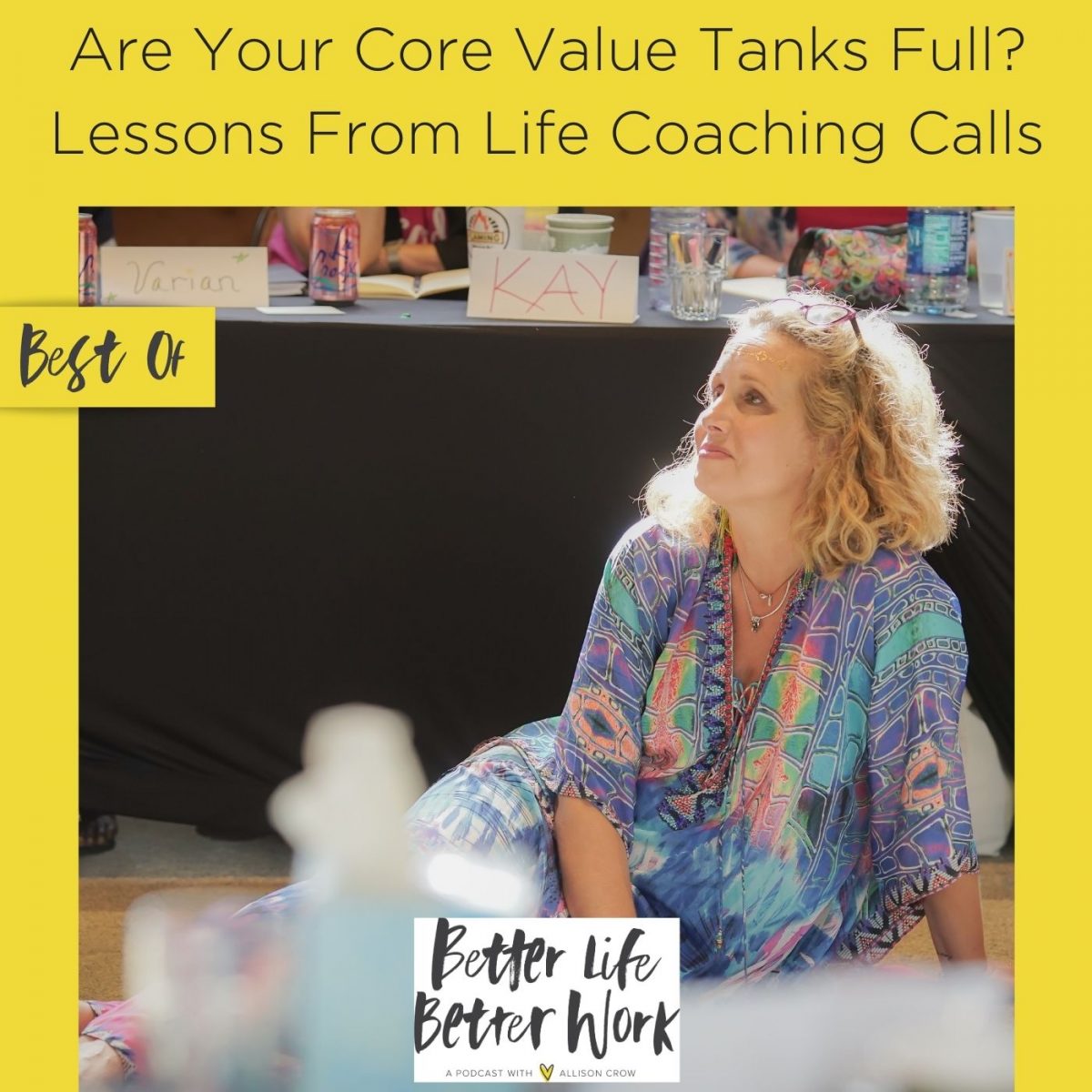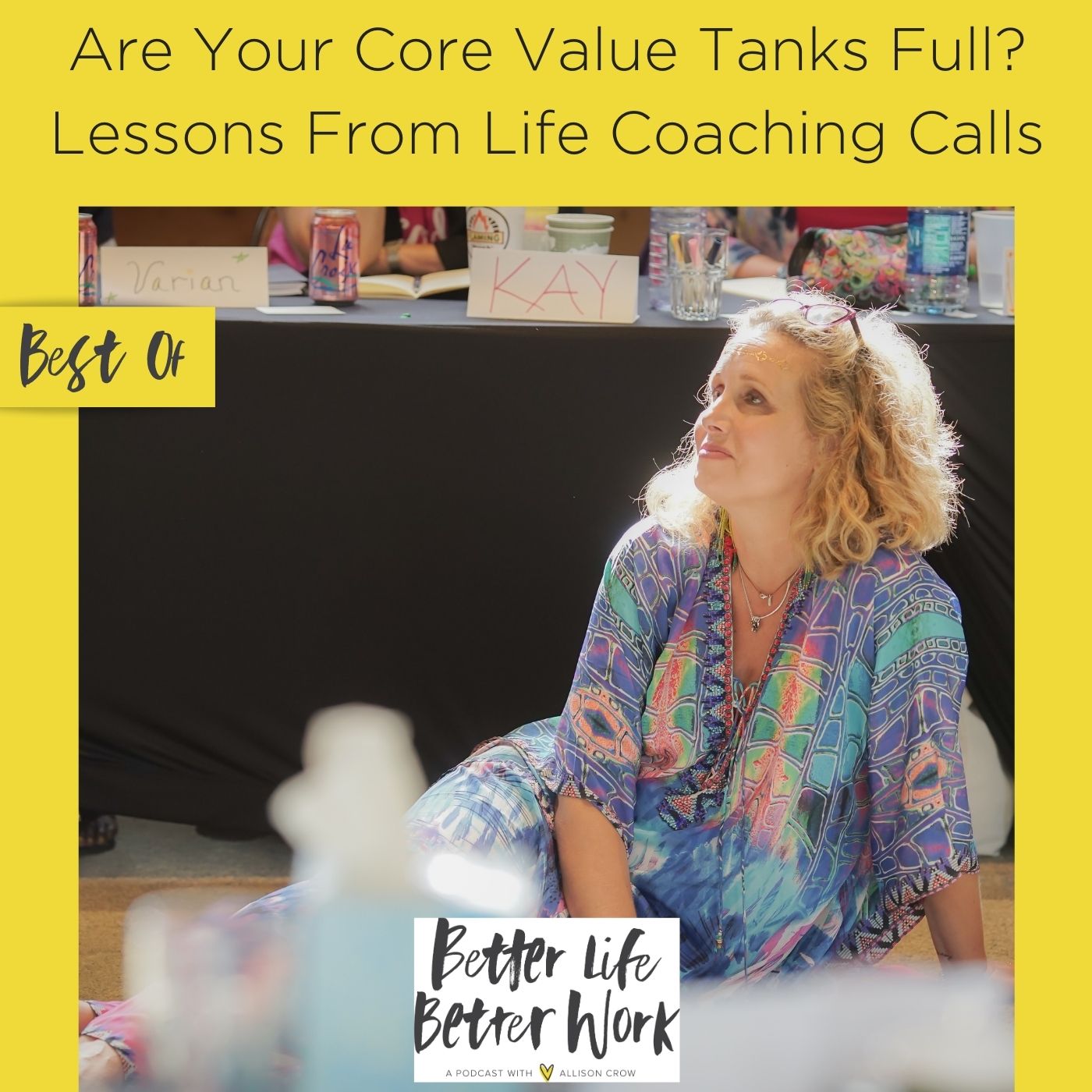 I'm enjoying week 2 of my September Sabbatical and that means re-sharing another important conversation with you on the Better Life Better Work show today.
Last week we talked about the importance of your emotional P&L and this week I want to tap back into our core values.
This conversation was inspired by an actual Life Coaching Call inside the Soul-Full Success community, shared with permission from the group, where a member was wanting to "get back on track".
That's a phrase we've all said, right?
I have some lessons learned to share with you about how you can check in with your core values and really assess what's going on, so you can get back to where you want to be.
This was a conversation that my Soul-Full Success peeps had where they shared great insights and I think it's a conversation worth sharing in case it is where you're at right now as well.
I encourage you to listen to this one with a journal or notebook nearby, really borrow the wisdom in it. And if you feel open to sharing, I'd love to know what your core values are, share with me on Instagram or Facebook!
Love,
Your Favorite Life Coach,
Allison Crow
Podcast: Play in new window | Download
Subscribe: Google Podcasts | Stitcher | Email | RSS | More