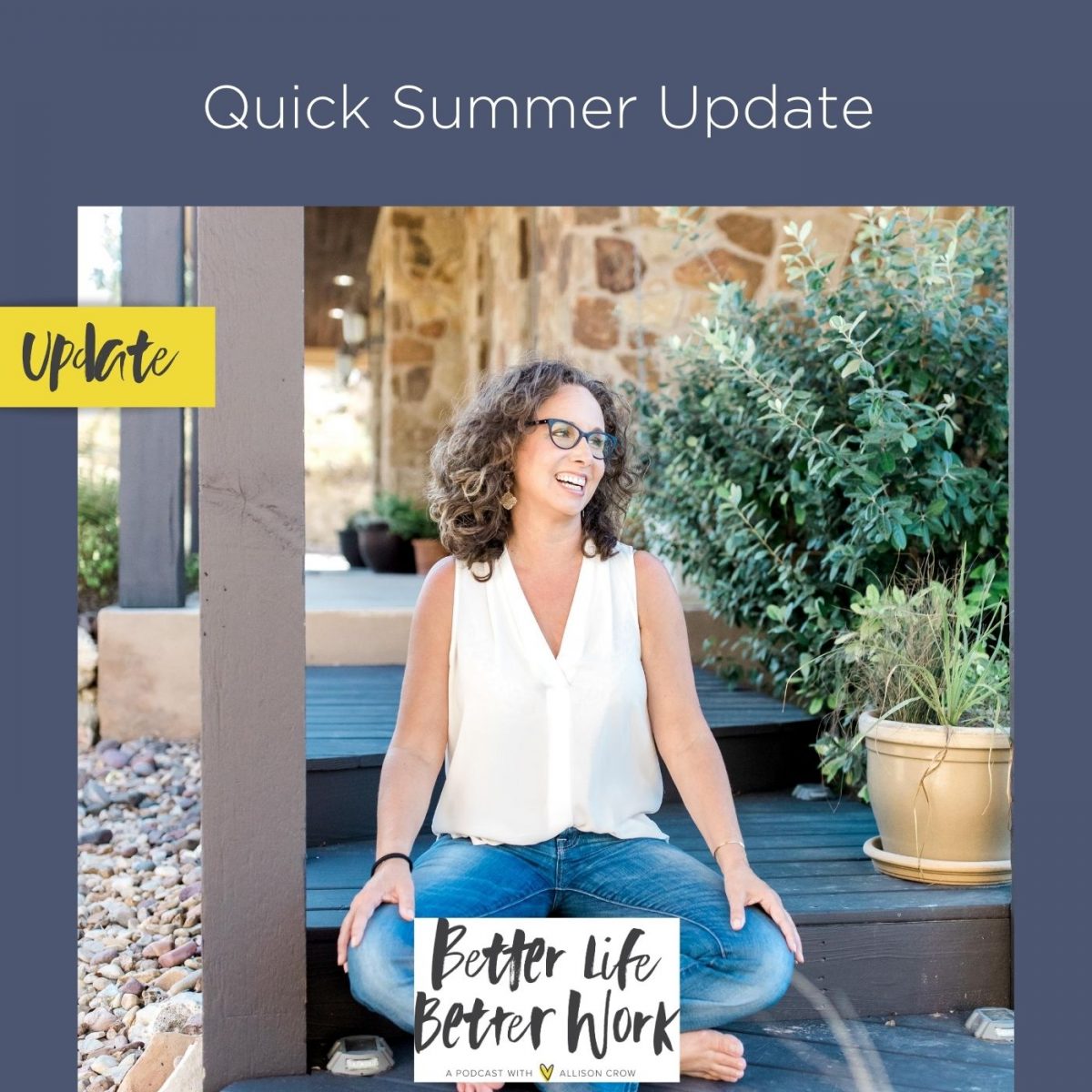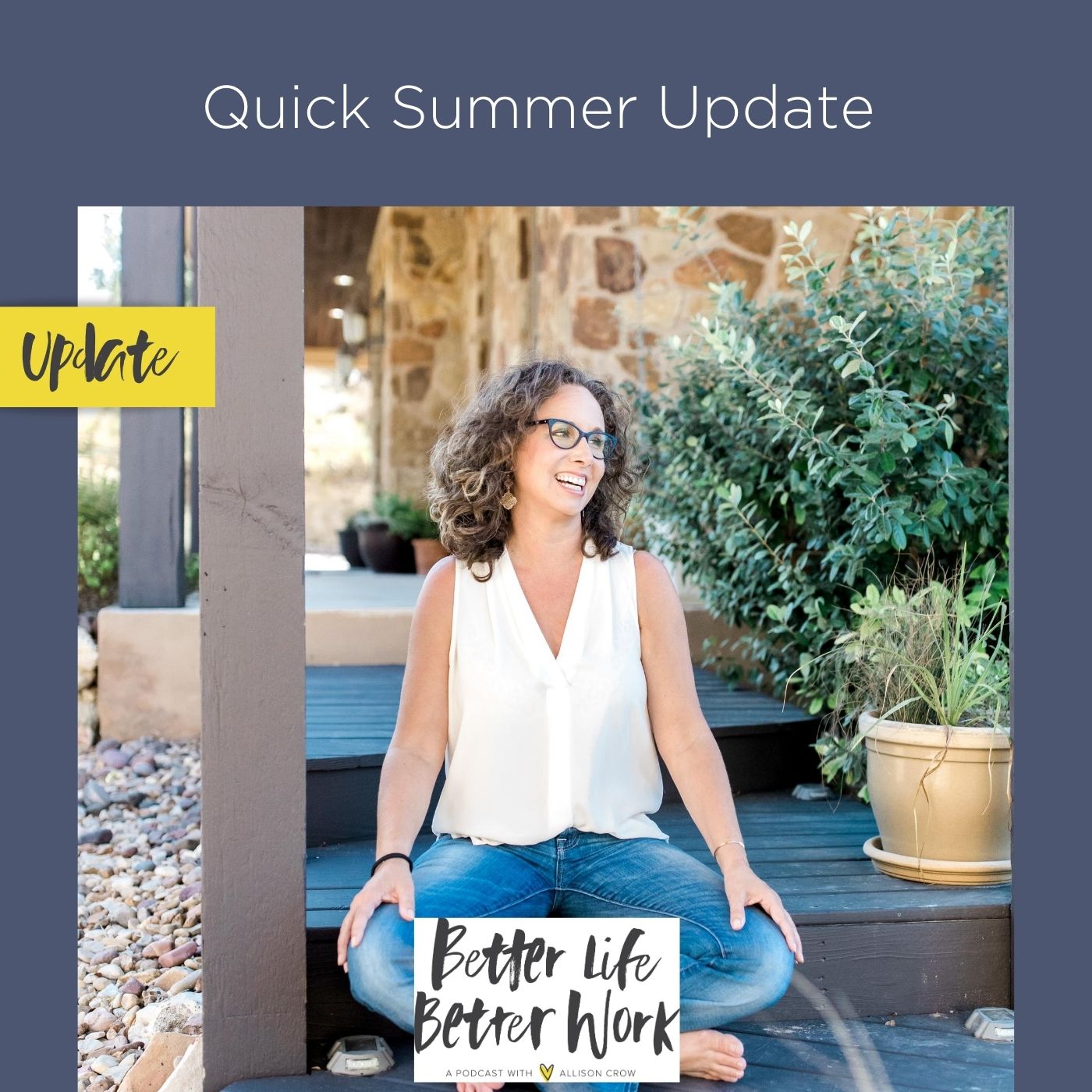 It's a busy time for life and biz over here in my world!
This week on the podcast I'm giving you just a short update on all that's going on and asking you a question that I hope you take action on (it's one that changed my life and led to what's going on right now!).
It's seriously a super quickie episode, but one that I think will have an impact on you.
Even though I have this busy and exciting week, I wanted to thank you for listening to the show and be sure to share the lessons I've taken away from all that's going on right now in my world.
With that, thank you for being a part of my world, here's my update, and I'd love to hear any updates of your own, share them with me on Instagram or Facebook!
Love,
Your Favorite Life Coach,
Allison Crow
PS- the doors to Soul-Full Success are open again for just a few more days (and before the next price increase!) Join us here if you've been feeling the call to more connection and community!
Podcast: Play in new window | Download
Subscribe: Google Podcasts | Stitcher | Email | RSS | More