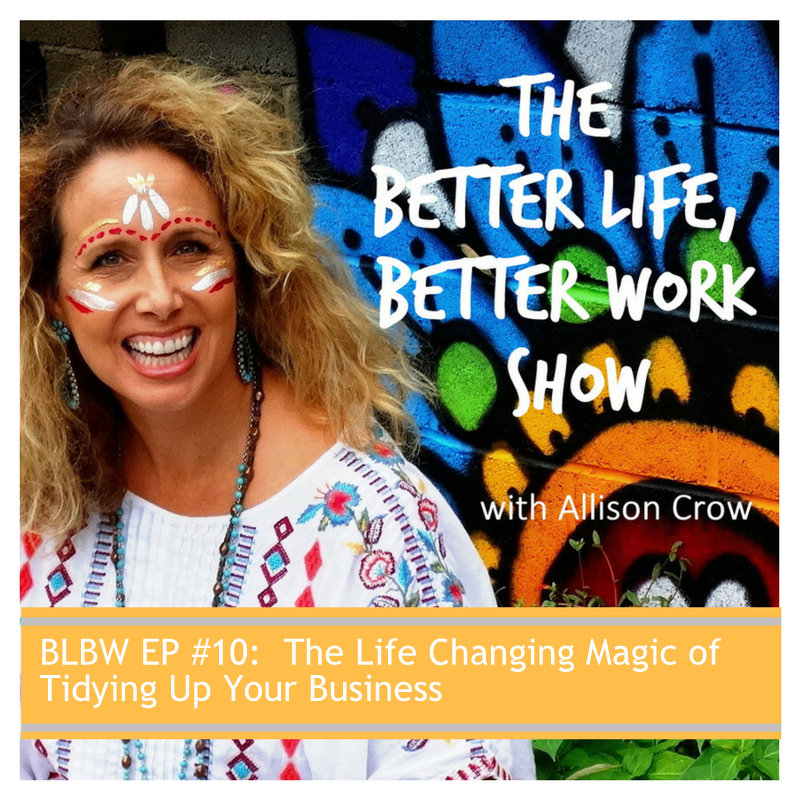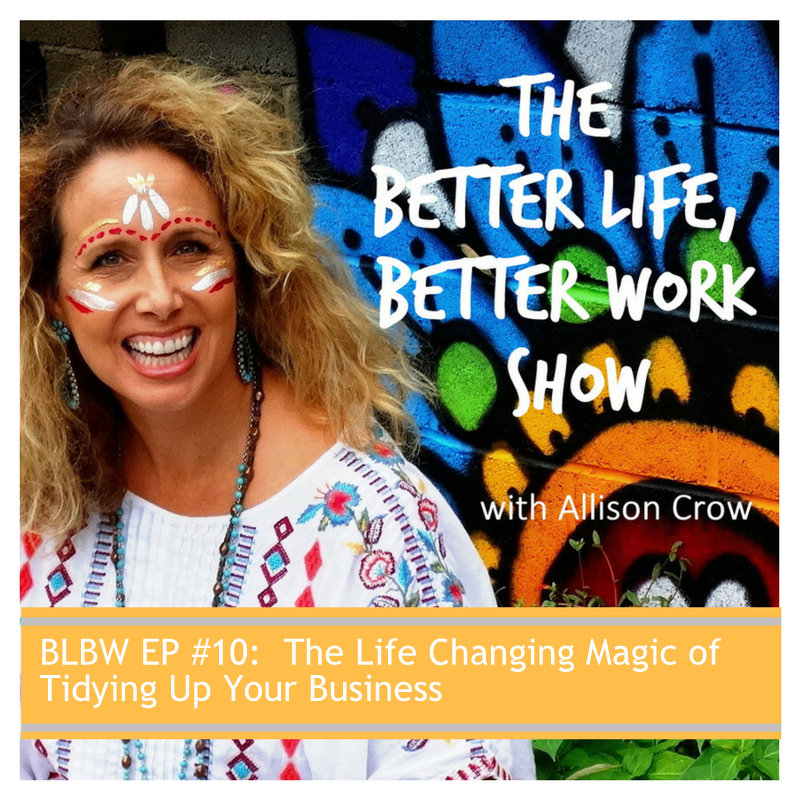 Ahhh the life of an entrepreneur!  Do you sometimes feel both free and trapped at the same time? Especially if you have been in business for a while.  The exhilaration of possibility may have traded itself for overwhelm.  Neuroscientists at Princeton have already determined that physical clutter competes for your attention and causes decreased performance and increased stress.

Anything that competes for your attention can be clutter. Sometimes we call it noise.  In this electronic age – our digital stimulation is off the charts.  Add that on to all of the elements of your business, taking care of your clients and customers, and it's no wonder we consider throwing in the towel or …even getting a menial job with a boss and a scheduled paycheck.
It's time to Marie Kondo that shit.   Marie Kondo is the author of The Life Changing Magic of Tidying Up.  One of the premises is to get rid of anything that doesn't give you joy – and that is needlessly taking up space.  
Most of my audience are heart centered entrepreneurs – people who have a high need for integrity and alignment in their work.  Often emotion wins out over strategy on a day to day business.  I get it.  This is my m.o., too…  and we have to check ourselves regularly.
In 2015 Jonathan Fields wrote a blog post called  Why Do So Many Entrepreneurs Hate Their Lives and in it, he suggests 11 questions for realigning your actions with your essence. These 11 questions are a good start to getting clear on what you want to keep in your work, and what is time to toss.  
Whether you are just getting started, and especially if you have been in business for a while…these 11 questions combined with deciding what truly gives YOU Joy…can help you realign, and reinvigorate your work.  A clean sweep if you will.  
Other resources mentioned in the show:  
http://www.jonathanfields.com/entrepreneurs-hate-lives/  Why Do So Many Entrepreneurs Hate Their Lives
Marie Kondo: author of The Life Changing Magic of Tidying Up http://tidyingup.com/  
Videocast:
Podcast:
Podcast: Play in new window | Download
Subscribe: Google Podcasts | Stitcher | Email | RSS | More