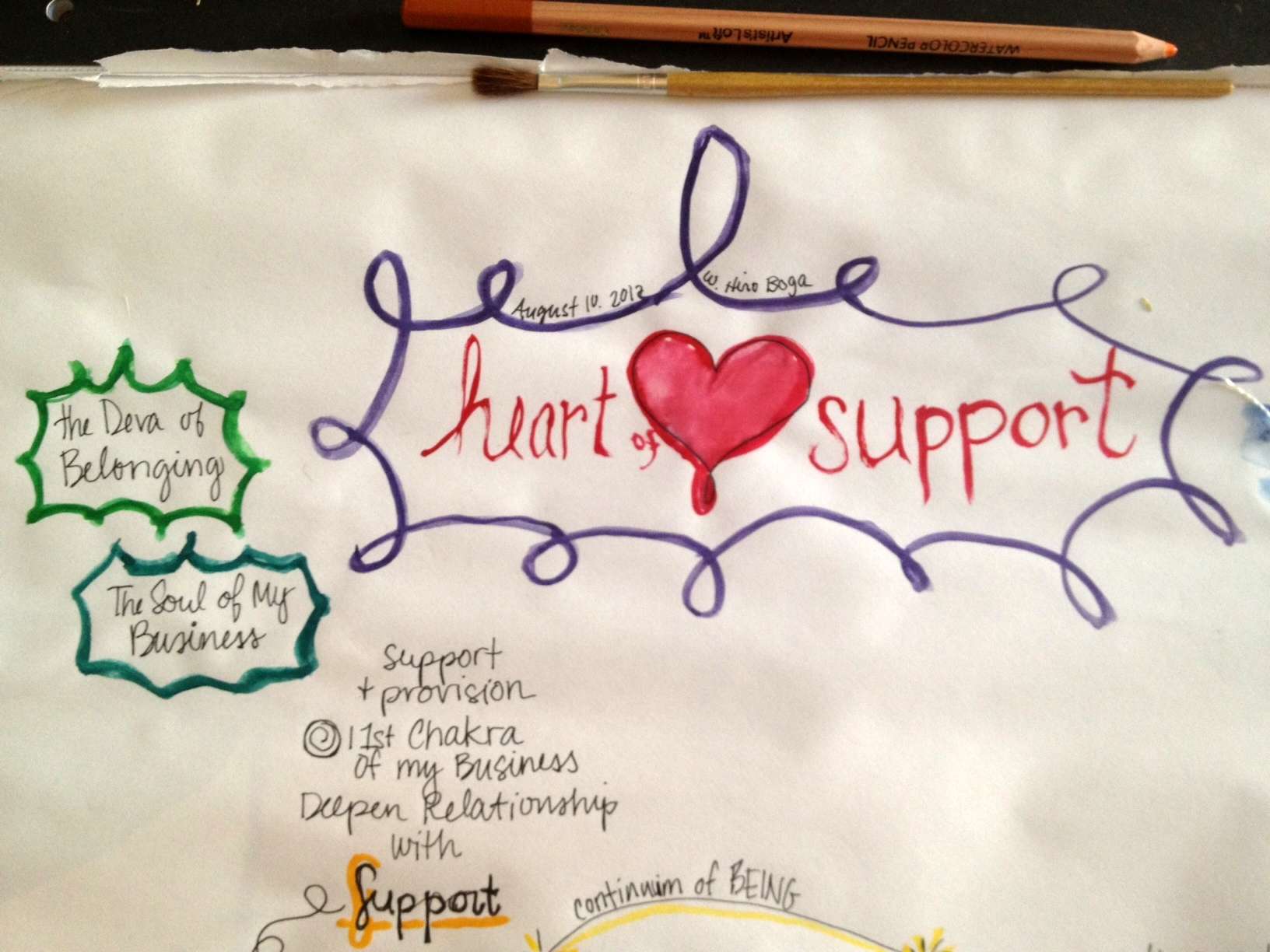 Yesterday I was part of a deep dive digital retreat with Hiro Boga called the Heart of Support.
I was able to be on the call for the first part of the day and I cleared my desk and used my pen and watercolors to doodle meditate through the first two sessions.
Thank you, Hiro, for introducing me to the Deva of Support and to the Deva of Belonging.  My work is not done…and that is ok with me. I chose to do the next two sessions a different time — this kind of work is super deep and rocks the energy within my body.
As a supporting professional, as a woman, sometimes I am the last to support myself.  My clarification and intention is this:
I intend to release self sabotage, hiding, isolation, and fear of success.
I intend to expand and allow prosperity and abundance in my life, my love and my business.
I intend to receive support and to belong.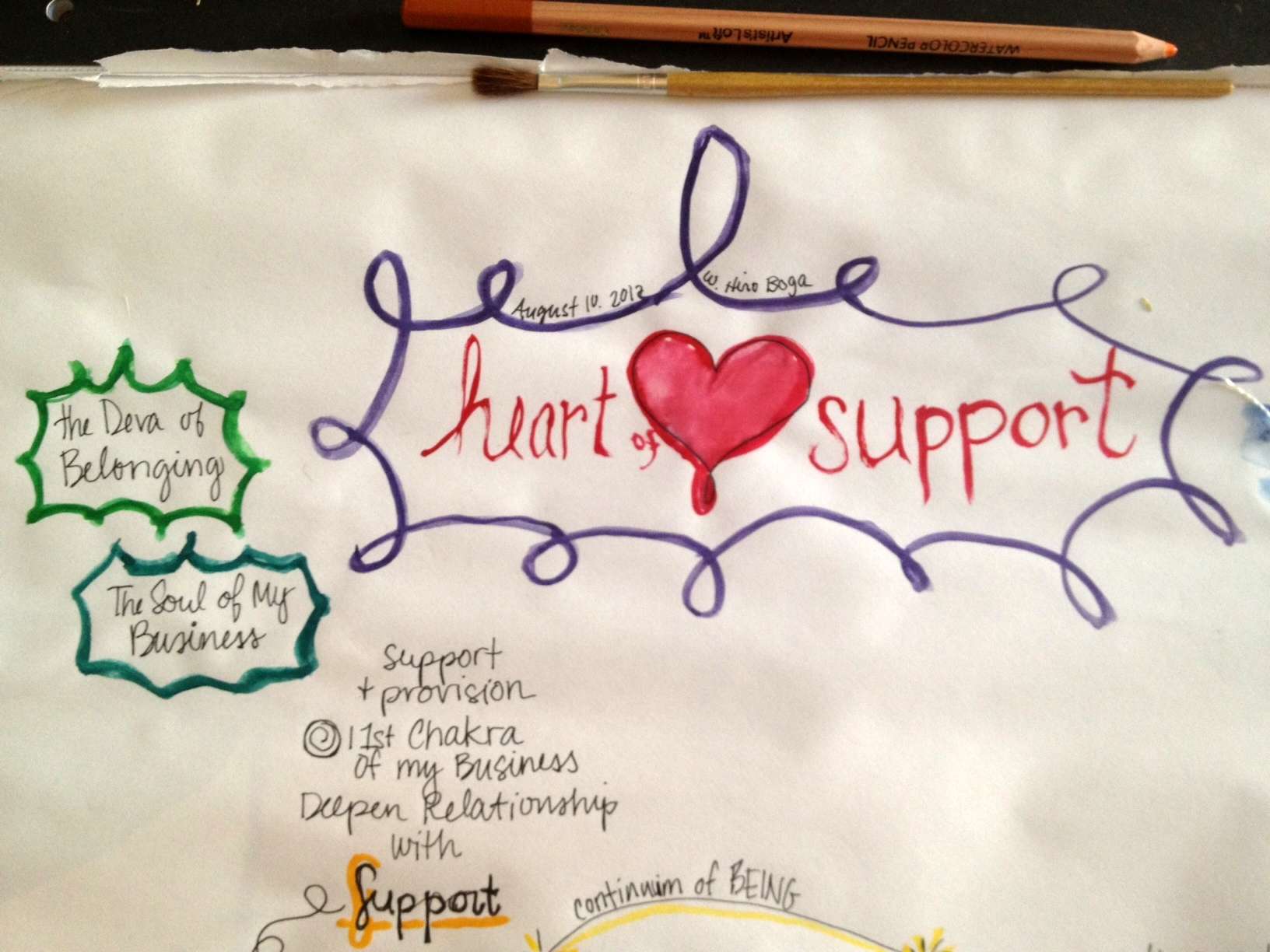 I choose to make space in my heart for feeling supported.  This has been a challenge for me and I will continue release what keeps me from being supported. . . and I will continue to define what support looks like — and I will ask and receive.
How do you define support? Are you able to receive it?  Or do you isolate and try to do it all alone in overwhelm?